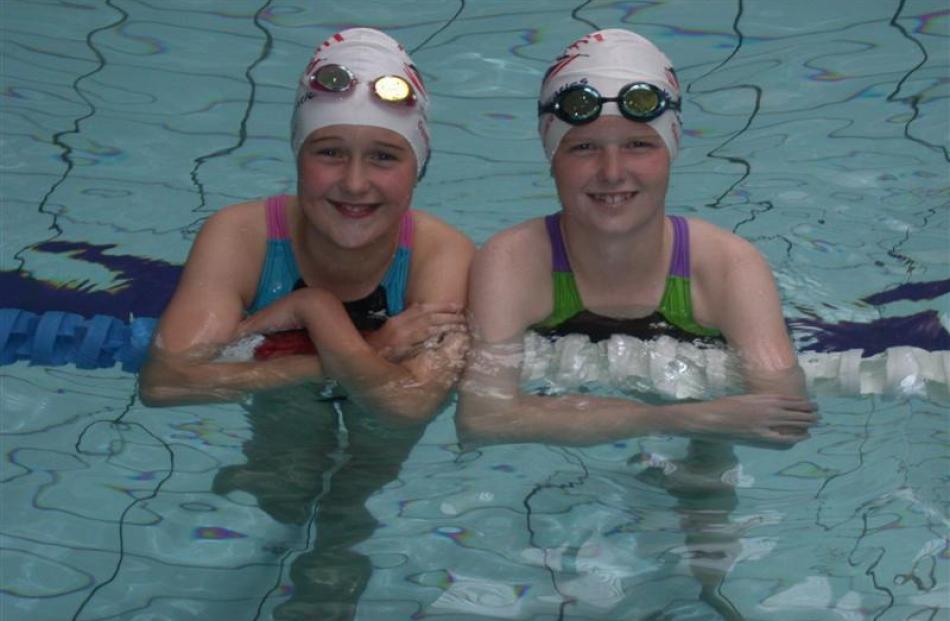 Three times a week, 11-year-old Danni Walsh spends eight hours travelling from Omarama to Oamaru for four to five hours' swimming training.
The commitment by her family to her sport, not uncommon for those who live in remote rural areas, has really paid off with Danni qualifying to swim in seven events this weekend at the New Zealand junior championships in Wellington.
That follows success in the recent Otago championships in Dunedin when she won seven gold and two silver medals and the top points in the girls' 10 to 11-year-old age-group.
For her mother, Michelle, the commitment of travelling up to 720km a week just for training - not taking into account the distances for competition - is well worth it. She has the trips each week organised to a tee.
Danni's sister Alana (10) has also started swimming competitively, Dominic (6) is starting and Lillie (4) is waiting for her chance.
Mrs Walsh admits the exercise is costly, but worth it when the family sees the two girls committed and excelling at their chosen sport.
"All that effort has been worth it, with Danni now qualified for five events and two relays at the New Zealand juniors," Mrs Walsh said.
Children from small, remote country towns can compete and perform well against their city counterparts.
"It does take a lot of time and effort to do it, but it is possible," she said.
Oamaru's Waitaki Aquatic Centre covered swimming complex provides training all year round.
"The Wanaka and Cromwell pools are a bit closer (to Omarama), but trying to negotiate the Lindis Pass in winter wouldn't be pleasant," she said.
Danni started swimming competitively about two years ago, encouraged by her success in the Omarama School's swimming sports.
She joined the Oamaru Swimming Club, specialising in breaststroke but is now moving on to other strokes. Initially, that meant training in Oamaru twice a week, but is now more frequent as she has improved.
At the national junior championships she has qualified for the 200m freestyle, 200m individual medley and 50m, 100m and 200m breaststroke. In addition she will be swimming in two relays for Eastern Districts, which includes the Oamaru area.
To get to training means leaving Omarama straight after school for the 120km journey, which can take up to an hour and a-half.
On the days her daughters are training, Mrs Walsh prepares tea for all the children and puts it in a thermos. If the younger children are travelling, too, they have their meal on the way down and Danni and Alana on the way back after training.
"It's just a matter of being prepared," Mrs Walsh said.
They usually get back home about 8pm to 8.30pm. The trip is made three times a week in summer during the busiest part of the swimming season and twice a week in winter.
"It is costly and takes a lot of time and effort, but worth it," Mrs Walsh said.
---
Danni Walsh

Age: 11
Home town: Omarama
Sports: Swimming
Distance travelled weekly: 720km
---