Lydia Ko has won her third professional golf tournament - at the age of 15. Global dominance and many, many millions of dollars await, presuming her career stays on an upward path. The sports department looks at other examples of New Zealand sporting prodigies, some of whom went on to great things and some of whom ... did not.
Bernice Mene
Sport: Netball
Arrival: ''Bernie'' was apparently 1.89m tall at the age of 13, so she was always going to stand out. Made her debut for Canterbury at 16 and was a Silver Fern a year later.
How career unfolded: Mene was a fixture in the defensive circle for New Zealand for a decade, and arguably the best in the world for much of that time. More than half of her international career was spent in the captaincy, and she would have earned more than her 78 caps if her knees had not let her down. Led the Southern Sting in its remarkable period of dominance.
Now: A busy mother, wife to former cricketer Dion Nash, TV commentator and motivational speaker.
Jonah Lomu
Sport: Rugby
Arrival: Played in a Condor sevens tournament when still at Wesley College and was a man among boys. For some reason, the tournament was televised and Lomu made a big impression. Then left school the next year and went straight into the All Blacks.
How career unfolded: First two tests against France were forgettable and for the rest of the season, he disappeared. But got fit enough to be picked for the 1995 World Cup where he was absolutely sensational. Could not have played better in the semifinal against England. Was the first genuine world superstar of the game. Kidney problems got in the way but for the next few years, he was unstoppable when fit and on form. Played a huge part for All Blacks at the 1999 Rugby World Cup, including scoring two tries in the loss to France in the semifinal.
Now: After a kidney transplant, he tried to play again and ended up playing in the lower divisions of French rugby. Now back living in New Zealand.
Nikki Jenkins
Sport: Gymnastics.
Arrival: Auckland hosted the 1990 Commonwealth Games and the big story was a 14-year-old gymnast.
How career unfolded: Jenkins came from nowhere to win the vault gold medal at those Games. It was the first time a New Zealand gymnast had won gold, and she became - and remains - the youngest athlete from this country to win a Commonwealth or Olympic gold medal. She missed the world championships the following year because of illness, and failed to qualify for the Barcelona Olympics.
Now: Jenkins studied at the University of Otago, lived in Auckland and Australia, and worked in performing arts and teaching.
Rebecca Perrott
Sport: Swimming.
Arrival: Interestingly, Perrott was a member of the Fijian team at the 1974 Commonwealth Games. Two years later, she became New Zealand's youngest Olympian. She turned 15 just before the Montreal Olympics.
How career unfolded: Perrott was the fastest qualifier from the 400m freestyle heats in Montreal, and finished fourth in the final. Two years later, at the Commonwealth Games in Edmonton, she won gold in the 200m freestyle and silver in the 200m individual medley. A second Olympic appearance was halted by New Zealand's boycott of the 1980 Games in Moscow.
Now: Perrott lives in Wellington, where she continues to shine in the pool as a masters competitor.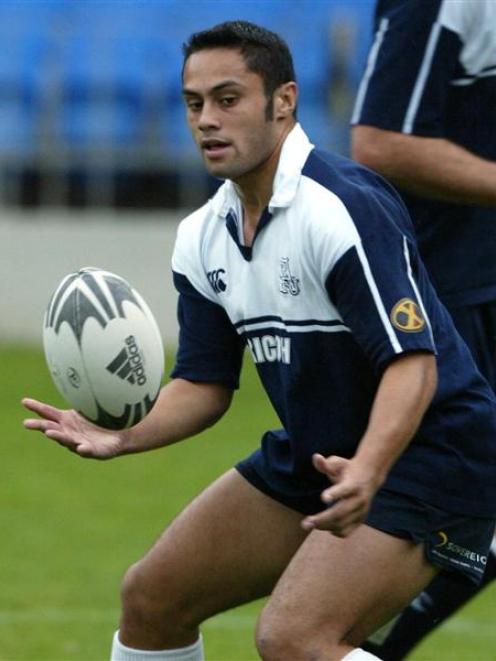 Ben AtigaSport: Rugby
Arrival: Achieved the rare feat of selection in the New Zealand secondary schools side three years in a row.
How career unfolded: Into the Auckland side straight out of school, and then called into the All Black squad the next year, in 2003, to replace fullback Ben Blair. Became a six-minute All Black against Tonga. His career quickly plateaued. Kept playing for the Blues but was never a starter and kept getting slight knocks. With the likes of Isaia Toeava and Sam Tuitupou around, he was never a regular starter, although he played more than 50 times for both Auckland and the Blues. Took a year away from rugby in 2009 and ended up in Otago, where he played in the ITM Cup in 2011.
Now: With Otago in a tight financial place, he headed to Scotland to play for Edinburgh.
Craig Wickes
Sport: Rugby.
Arrival: Had played for New Zealand Schools, Colts and the All Blacks before he left school.
How career unfolded: Wickes had played prop at primary school but got quicker as he developed and was a sprint champion at high school, holding national records. Made his debut for Manawatu in 1979 aged 17. The following year, while in his last year at Palmerston North Boys' High School, he was a regular on the wing for Manawatu, which in those days was a strong side. Called up to play for the All Blacks against Fiji in 1980, though the NZRU ruled players who had taken on France and Australia earlier in the season could not play. Went on as an injury replacement to play the last 14 minutes on a wet Eden Park.
Now: Faded the next year with dodgy knees and tried to come back in 1986 but his knees again were a problem. His son, Frazer Wickes, made an impression on the national athletics sprinting scene briefly a few years ago.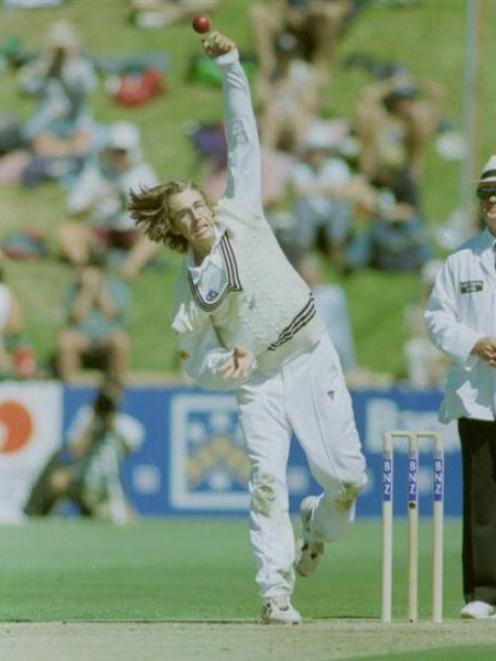 Daniel Vettori
Sport: Cricket.
Arrival: A willowy figure with flowing locks and spectacles, Daniel Luca Vettori was plucked from first-class cricket to make his test debut against England in 1997 at the age of 18 years and 10 days, and took two wickets in his only innings at the bowling crease.
How career unfolded: Vettori has been a mainstay of the Black Caps, taking 360 wickets in 112 tests, and becoming one of the best limited-overs bowlers in the world. His unorthodox batting has become increasingly effective to the point where he now has six test centuries to his name. Back problems have forced Vettori to change his action throughout his career, and many of his wickets come from guile, rather than prodigious spin. He also captained the national side between 2007 and 2011.
Now: Still playing test matches when free of injury, but has retired from both forms of international limited-overs cricket.
Michael Walker
Sport: Horse racing.
Arrival: The Rotorua-turned-Waitara boy began working for Allan Sharrock as an 11-year-old after school, before Sharrock arranged for Walker to start riding in races at age 15. He won 131 races in his first year as an apprentice jockey - not only claiming the apprentices' premiership, but the national jockeys' premiership.
How career unfolded: Walker won three jockeys' premierships before moving to Australia, but hit a few bumps with drug and alcohol issues. He nearly died when he fell off a cliff during a pig-hunting accident in 2008, before returning to riding with some success on both sides of the Tasman, including winning the 2010 NZ Derby on Military Move.
Now: Walker underwent hip surgery in November, and is makes his return to riding at Avondale on Sunday.