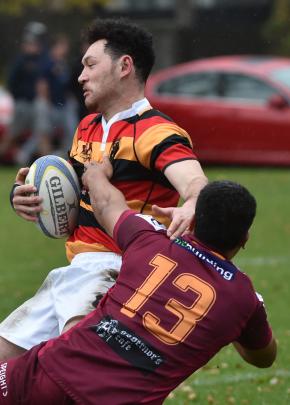 University shunted its way into the top four with a powerful effort up front.
It outmuscled Green Island 25-7 at Logan Park this afternoon.
The classy front row of Kilipati Lea, Ricky Jackson and Angus Williams laid the foundation for the win with total scrum dominance.
Taieri dealt Southern its fourth consecutive defeat. The 34-20 win at Bathgate Park has seen Taieri climb to fifth in the competition standings.
Harbour scored three tries in the last 15 minutes to beat Dunedin 26-9 at Watson Park, while Alhambra-Union posted its first win of the season. It beat Zingari-Richmond 40-23.