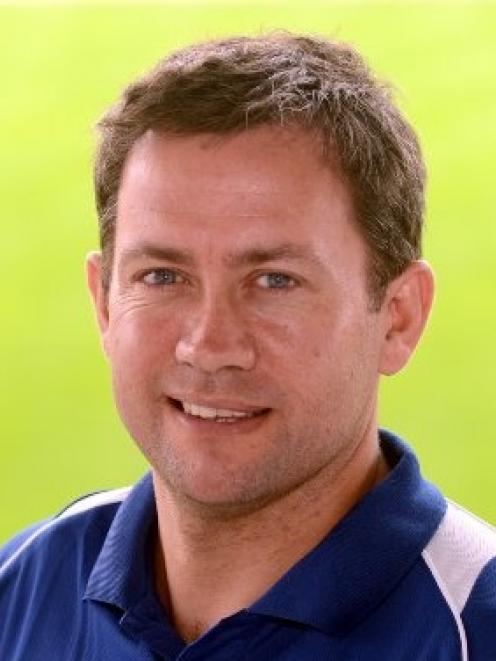 Not only a demoralising loss but the casualty ward is also filling up for the Otago team.
Otago was left with plenty of walking wounded after its 34-17 defeat by Tasman last night.
By the end it had lost two props to injury and captain and hooker Liam Coltman was also forced off.
Coltman has picked up an injury to his ribs and it is due to be looked at over the weekend.
Props Aki Seiuli and Craig Millar also left the field before the end of play, as Otago was forced to bring back players who had already left the field.
Flanker Adam Knight, who made a good fist of playing on the openside flank for the first time, also picked up a head knock and was forced off in the second half.
But worse than any physical injuries was the mental blow taken from a heavy defeat that Tasman handed out.
Otago coach Cory Brown said there was just too many errors for his side to be competitive.
''We let them get out to a bit of a lead, which was disappointing. We missed a tackle first up but that is rugby,'' he said.
''The way we came back into it was really encouraging and we did really, really well there.
But the try we conceded just before halftime was just a killer. But it came from our inability to execute well, too many handling errors, too many turnovers.''
Brown said the pressure from the Tasman players did not give the Otago players much time and a bit of panic also set in.
Tasman was also very good at taking up space at the breakdown and cleaning on beyond the ball.
Brown questioned those tactics and said on the field and even before the game, the home team had tried to raise the issue with the referee.
''They do a lot off the ball and take out our players. Unfortunately, you can't take it into your own hands. The ref has got to control it. He [Coltman] was constantly going up to him and talking to him.
''But that was not the reason we did not win.''
He said the players simply had to learn from their mistakes and eliminate them from their game.
That would be done through a review process and working hard on skills.
Brown said it was a shame the side could not get a bonus point but it stumbled on a couple of good chances. Winger Matt Faddes fell over with the line open and blindside flanker Josh Dickson dropped the ball in sight of the tryline.
Otago will now have nine days off before its next game against Auckland at Eden park.
It can ill afford to lose the likes of Coltman, whose experience and drive around the ruck would be sorely missed if he is forced off the field for any length of time.