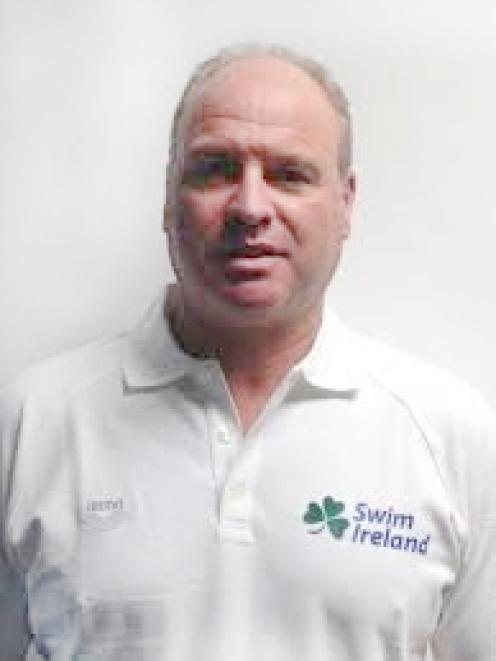 Lars Humer is coming home.
Humer, who started swimming and coaching at Moana Pool 40 years ago, is the new head coach for the Dunedin Swim Coaching Board.
The former John McGlashan College pupil and national surf life-saving representative is currently coaching in high performance in Ireland and has coached at an Olympic Games.
Humer (55) has been in the United Kingdom or Ireland for nearly two decades but the urge to come home was too strong to ignore.
''It was a big decision to come home after 19 years working overseas. But I'm excited to be coming home. It's sort of like being anxious but in a positive way. Getting ready to play a game in some way,'' he said.  
''Swimming is very important to a lot of people in Dunedin and there is a lot of responsibility in working with the swimmers. Working at Moana Pool which is the jewel in the crown for the Dunedin City Council.
''When this job came up I thought, 'this will be only the third coach they've had at Moana Pool'. So I had to go for it. I might not get the chance again.''
Humer was brought up in Dunedin and swam under Duncan Laing, coach of dual gold medallist Danyon Loader. Humer also dabbled in coaching with Laing, starting in the late 1970s, and admitted he did occasionally use a stick on swimmers.
He won a few national titles when a teenager and won the national surf life-saving ironman title for three years in a row from 1986 to 1988.
Once he finished competitive swimming, he worked at Moana Pool as the aquatic services manger before moving to Christchurch and working with Brett Naylor.
He then decided to head overseas for six months to a year and maybe look maybe at work.
But he got involved in swimming and has stayed involved. He was involved with Britain Swimming for 14 years which culminated with having swimmers at the London Olympics.
''I had swimmers in four finals and a got couple of fourths but could not quite get a medal.''
After the Olympics he was looking round for something new and headed to Ireland. He is based in Limerick as the head coach at Swim Ireland's high performance centre.
His mother still lives in Dunedin, and his father is in Queens-town, so that was another reason to come home.
Humer, who is not married, said Duncan Laing had a big effect on him and he wanted to blend some elements of Laing's coaching with his own ideas.
''I have pinched a lot of ideas from various places over the years. But Duncan is the foundation of my coaching career.
''Swimming has changed subtly . . . it is probably more race profile-conscious and not so much on threshold work. Just focusing on how we swim the race better.
''But it is still hard work. Still a lot of sessions, a lot of early-morning training. You can't dabble in it. You've either in it or not.''
He said swimming was very strong internationally and also a very complex technical sport, but Dunedin swimmers had done well right around the world and they could continue to do so.