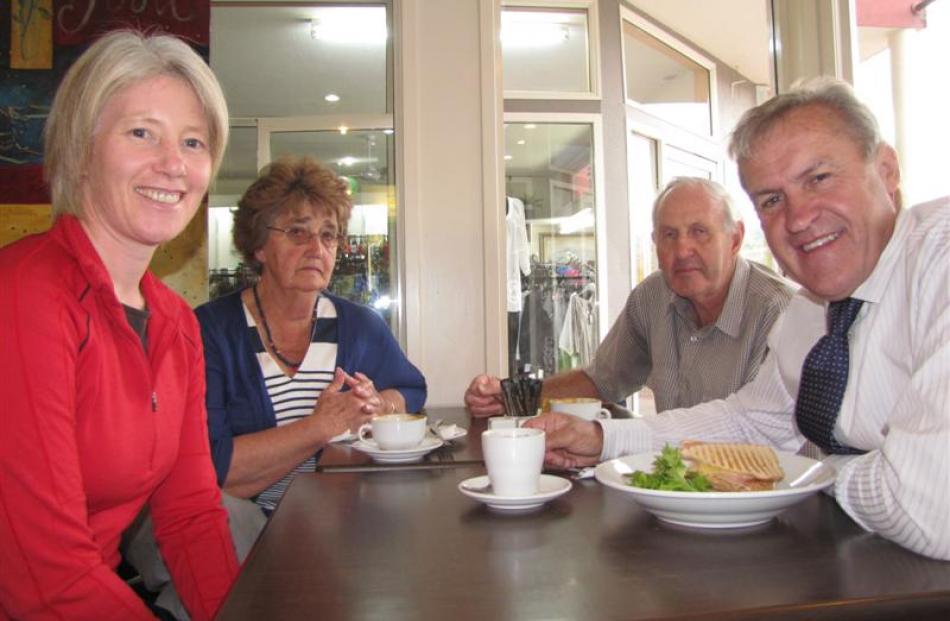 Now the National Party had implemented incentives for irrigation and water storage development, it could look at challenges such as environmental sustainability, Agriculture Minister David Carter said yesterday.
Speaking shortly beforemeeting Cromwell voters, Mr Carter said he believed, with funding, research would identify ways to mitigate the environmental issues arising from "more intensive agriculture".
Mr Carter said he was "confident we have good quality water", but it was "critical we maintain it to get a good environmental outcome".
Although the National Party's irrigation incentives have been welcomed by the community, export-based sectors say the high New Zealand dollar is making business difficult.
Fruit growers had recently voiced their concerns over the high New Zealand dollar and how it was making it hard for them to make a profit.
Mr Carter said National would not attempt to do anything to mitigate that.
"If the government fiddles with monetary policy ... interest rates will rise and we currently have the lowest rate in 40 years."
When asked if National would consider a subsidy for exporters to help alleviate problems caused by the high dollar, Mr Carter said it would not.
Waitaki MP Jacqui Dean said that the National Party was considering what else could be done for small growers to make their operations more cost-effective.