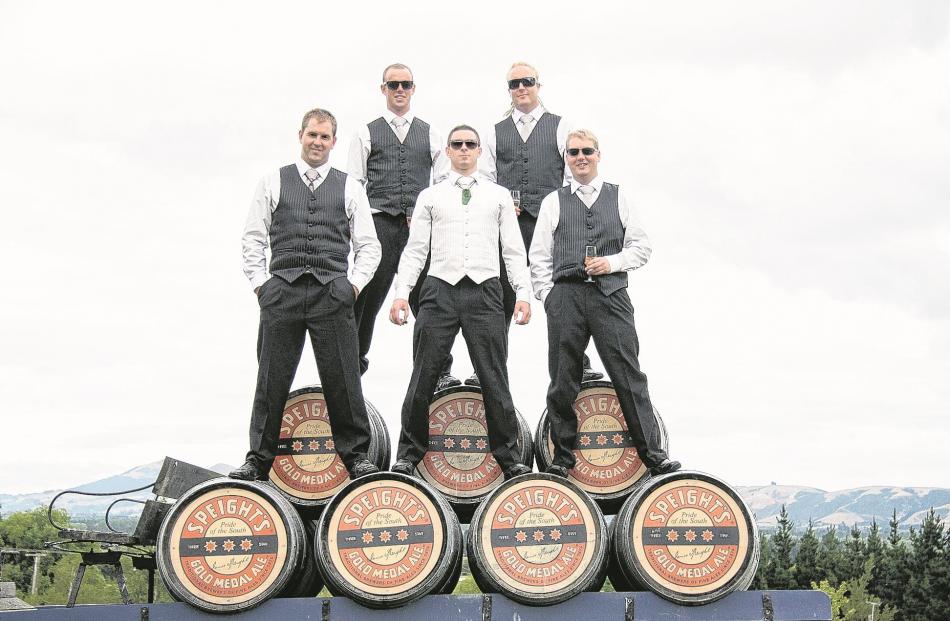 The best man is exactly that, a wingman the groom trusts to help in the lead-up to the wedding and on the day. He is usually chosen not only for his organisational skills, but also his engaging personality and sense of humour.
He has a variety of official and unofficial duties, which are dependent on the amount of preparation the groom is involved with.
He is often asked to help the groom choose the attire for the attendants and one of his first jobs is to organise the stag party, which should be held a few days before the ceremony.
The best man attends the rehearsal the day before the wedding and usually has a variety of tasks before the wedding ceremony. Among these are helping the groom get dressed and taking charge of the bride's wedding ring, ensuring he has it somewhere accessible and safe.
He and the groomsmen then take their place at the side of the groom before the ceremony.
The best man is often called on to sign the register as an official witness and escorts the maid or matron of honour down the aisle at the ceremony's conclusion.
At the reception his prime tasks are to give a speech, which should always be entertaining, and read the congratulatory messages.
If the couple are leaving the wedding earlier than the guests he ensures their transport is ready. It is only when he sees them off that he can put a tick beside ``job well done''!
TIP: Never depend on alcohol to enrich the presentation of the speech. It is a false friend!
SPEECH TIPS
Respond to the bridegroom's toast to the bridesmaids
Move to the bridal couple and have a couple of anecdotes about how long they have known each other
Talk about the bride and the happiness she has brought the groom.
Outline a little about their plans for the future
Now for an amusing story (or stories) about the groom. They need to be genuine and of a substance that can be related to a family audience. Do not go on!
Move to the groom's achievements and your perception of his future in his work and family life
Propose a toast to the couple.