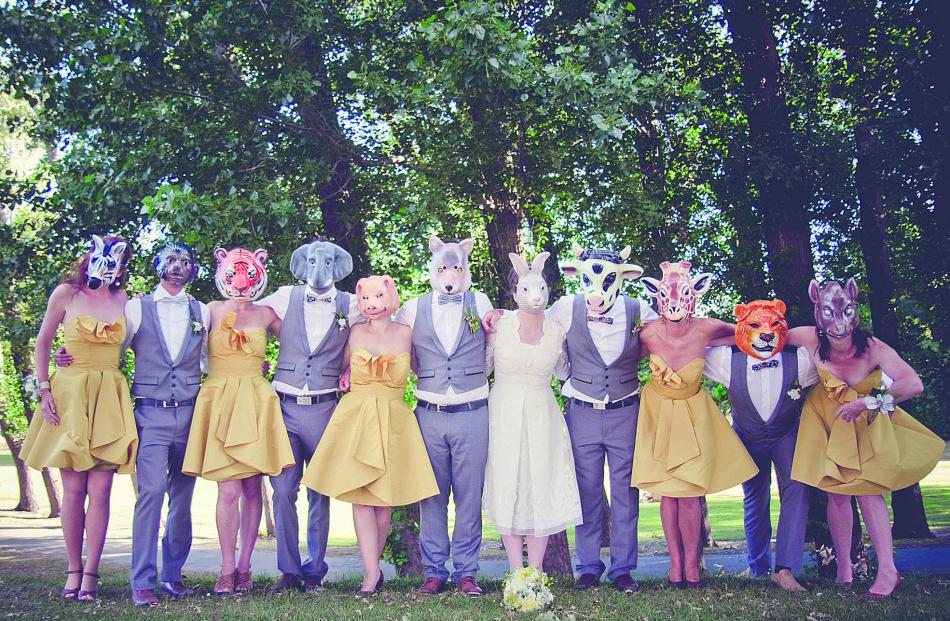 ``Music is love in search of a word,'' wrote 19th-century musician and poet Sidney Lanier.
These days the sheer joy of a wedding is openly celebrated and music is extremely influential in the melding of the wedding day, helping set the atmosphere in the church, at the reception and the dance that may follow.
Couples have their own musical preferences, their specific choice providing a unique texture to their wedding. Genres vary widely from rock and pop (often selected from a specific decade such as the '80s!) to bluegrass and country to reggae and drum 'n' bass. Don't forget the show tunes, hip-hop, techno and jazz or world music, the latter a superb way to reflect the cultural backgrounds of the couple.
The possibilities are vast but many opt for the strong and dramatic classical pieces often chosen for traditional church weddings, particularly for the processional, when the bride walks down the aisle and the recessional, when the newlyweds and attendants leave the church. Played by an accomplished organist these have a proven track record in providing a fabulous sense of occasion and exuberance.
Other couples marrying in a church walk new paths, the results of which can be refreshing and fun. This is often manifested in the music played prior to the arrival of the bride and attendants, the soft background background music creating a warm and mellow atmosphere for arrival of the guests.
Musical interludes during the signing of the register can also vary widely, from solo singers through to a musician, the instrument varying from a guitar or flute to a saxophone.
Pipers often come into their own welcoming guests outside the wedding venue, or playing the couple and their attendants into the reception.
Background music for the reception is also a very personal choice. If classical music is the newlyweds love they may consider a string quartet, or if they are romantics, a harpist or flautist. For contemporary music buffs a pianist, guitarist, a duo or jazz combo are ideal.
Always in high demand are professional DJs. Some couples like to put together their favourite songs and tunes for the reception and dance, downloading these onto discs or iPod. In this case, it is a good idea to have back-up.
Entertainment agencies and sound and lighting professionals can often help with information about musicians, DJs and bands. They have diverse stables of talented musicians, bands and singers to choose from.
Check entertainment and music sites or talk to recently married friends. They often can recommend a particular musician or DJ and often have tips
as to what they might have done differently, such as creating a ``must play'' and a ``do not play'' list.
TIP: When it comes to the dance do not ostracise guests with your choice of music. Many couples arrange top favourites everyone knows to start the dancing, moving to more contemporary sounds as the night wears on.