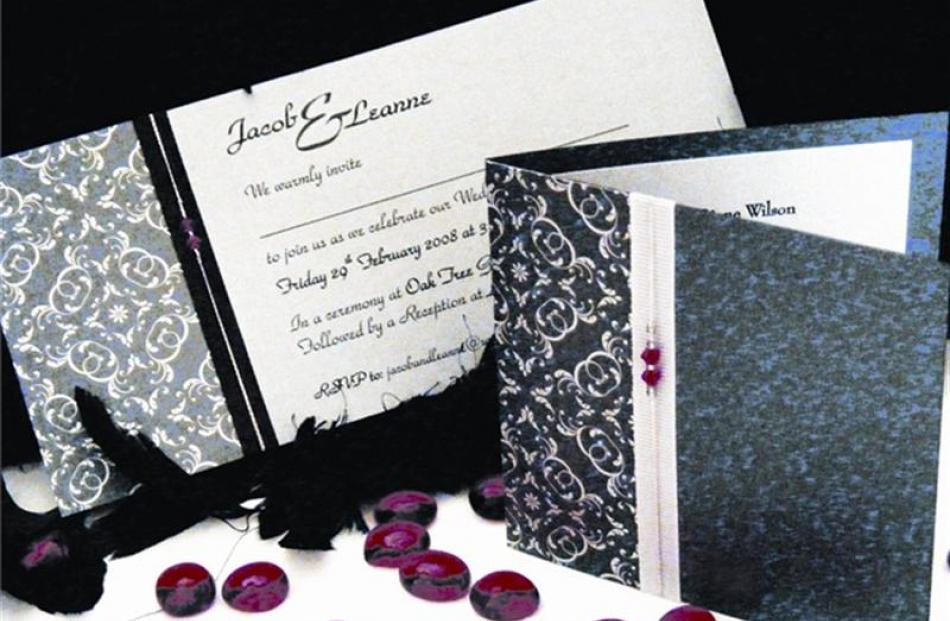 Handcrafted wedding stationery is another option made possible by talented designers in Otago to add to your wedding's individual style and mood.
As professionals they can supply a free sample and information pack before talking over their design collections, which can be adapted or re-created in the client's own choice of colour and materials. For something unique clients can have their own ideas transformed into an original design exclusively for them.
The services of people trained in the art of calligraphy are also available for those who want a special finishing touch to invitations and place cards.