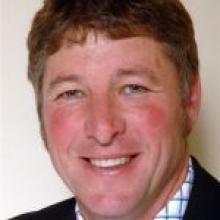 The chairman of the Dunedin City Council's infrastructure services committee has again signalled plans to introduce a new kerbside collection system in Dunedin could be delayed.
Committee chairman Cr Andrew Noone said plans for the new collection system would be discussed at an extraordinary meeting of the committee early next month.
The council's kerbside collection working party - which Cr Noone also chairs - has been considering plans for the new system, and had originally aimed to present a final recommendation to the infrastructure services committee meeting on Monday this week.
However, delays in finalising a collection system to recommend had dragged the process out, meaning the recommendation did not appear on Monday's agenda.
Cr Noone confirmed, when contacted, the working party's final recommendation would now be put to an extraordinary committee meeting on December 4.
That would allow the committee to consider and vote on the recommendation in time for final approval at the next full council meeting on December 14, he said.
However, he warned the council might still struggle to have a new system in place and operating by October next year, when the council's contract for the existing service was due to expire.
"As part of the report that comes through, it will look at the timeline and make a recommendation to council. It could well be amended."
If the new system could not be put in place by October next year, the council could opt to continue the existing contract for a shorter term, albeit at an elevated price, Cr Noone told the Otago Daily Times earlier this month.
Councillors on the working party have been involved in months of debate, public submissions and a hearing, and earlier this month deliberated on more than 620 submissions showing a split in support between maintaining the status quo (39%) and the council's preferred option C (40%).
Option C would result in the retention of black bags for rubbish and blue bins for glass recyclables, but a new wheelie bin, or an alternative, for non-glass recyclables.
The system would cost an estimated $70 a household annually and add 1.1% to city rates in 2010-11.
When asked yesterday, Cr Noone would not be drawn on the recommendation to be put to next month's meeting.
Earlier this month, Cr Richard Walls said he believed there had been changes, and wheelie bins were "not going to happen".