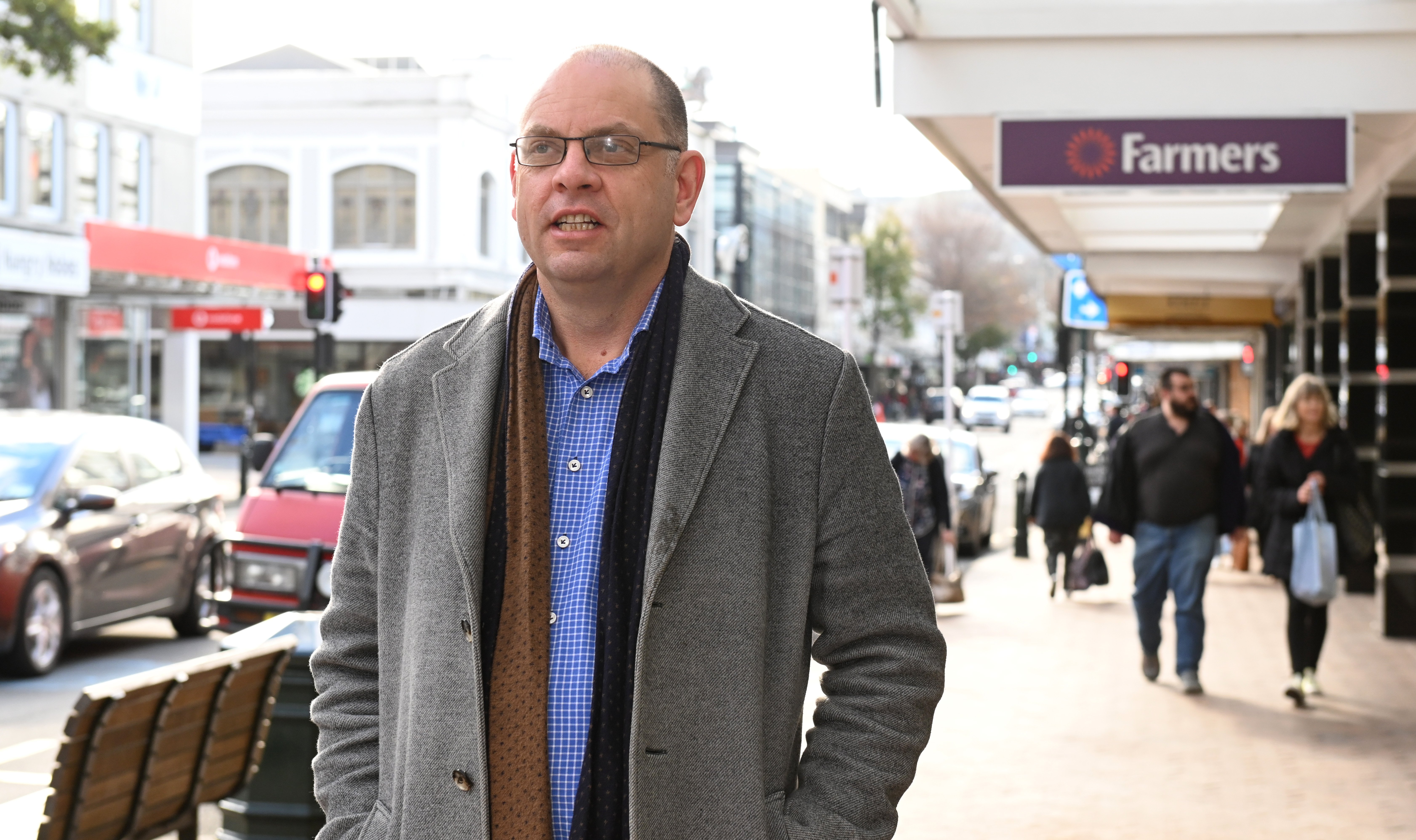 Plans are needed to make sure Dunedin's George St development does not turn into a "disaster" like Auckland's development of Queen St, Retail NZ chief executive Greg Harford says.
The development of Queen St in Auckland had caused anger among businesses there with the construction diverting traffic away from local shops.
The Dunedin City Council has committed $28 million to the redevelopment of George St and it would have much of the street turned one-way and priority given to pedestrians.
The council needed to "come to the party" with a transition plan to help retailers to avoid Auckland's experience repeating, Mr Harford told the Otago Daily Times.
"We have seen examples all over the place of councils digging up streets and cutting pedestrian access for months on end.
"It is so critical that the council chunk it down and keep it manageable and keep traffic flowing as much as possible," he said.
Dunedin retailers were worried about the effect the construction work could have on their business, Mr Harford said.
"If you make it harder for shoppers to come to the shop, they just won't come and that has a big impact on business.
"It is vital whatever happens down here, happens in a way that is manageable, preserves access for customers and is done quickly," he said.
Mr Harford suggested the George St development could be done in stages to minimise disruption.
"And move those stages along quite quickly is the challenge, although I appreciate it is not that easy but the business impacts are much larger," he said.
Mr Harford was in Dunedin yesterday speaking to the Otago Chamber of Commerce about the pressures facing retailers.
An extra public holiday, significant increases in the minimum wage, the cost of sick leave doubling, increasing cost of freight and global supply chain issues were some of the other pressures facing retailers nationally, Mr Harford said.
"Small businesses are ultimately the thing that drives the economy and if you look at it from a town centre point of view, it drives jobs, it drives vibrancy, it is the glue that keeps the city together.
"Ultimately the increase in costs across the board will hit shoppers' back pockets," he said.
Retails NZ's latest sales index released this week showed last month sales were up 37% on May last year.
"Despite the increase in pressures, retail is performing much better anyone would have thought 12 months ago," Mr Harford said.
Online sales doubled after last year's Covid-19 lockdown and were now 18 to 19% of all retail sales.