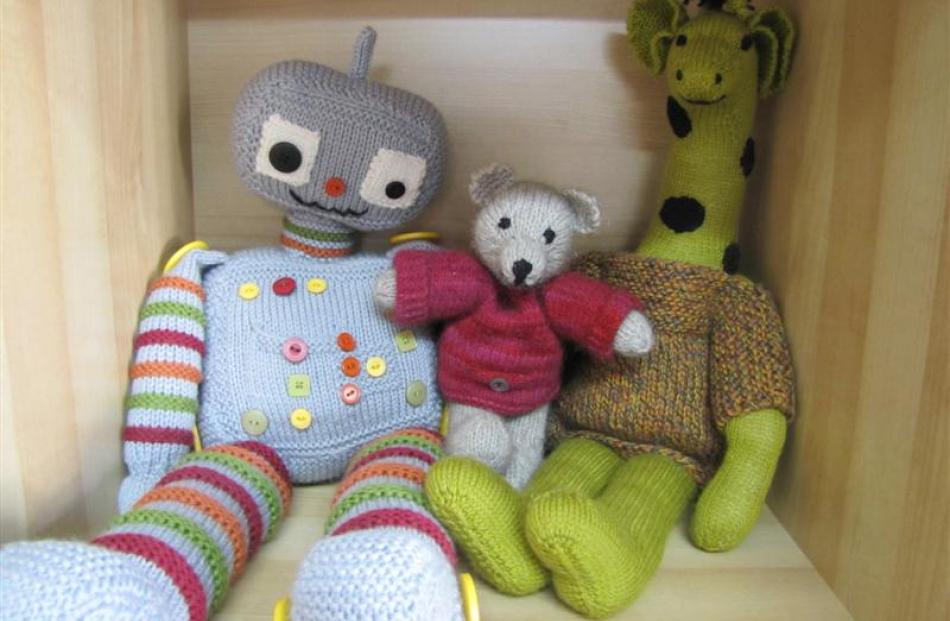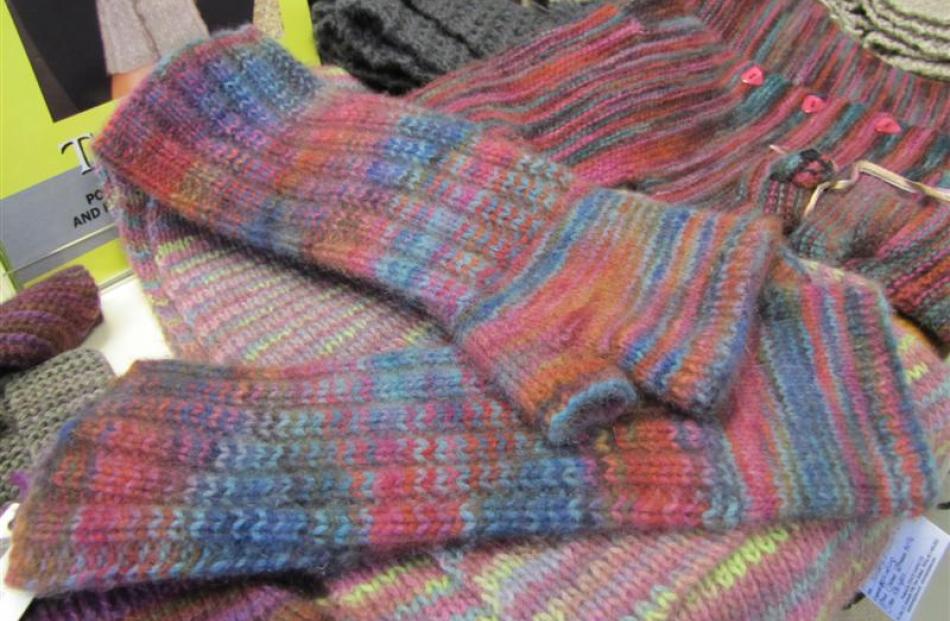 With knitting, crocheting and other wool crafts regaining popularity, Otago Daily Times reporter Sarah Marquet talks to a Central Otago family running an artisan wool business - Touch Yarns.
With beautifully soft merino based yarns dyed in colours inspired by nature, Touch Yarns has carved out a niche market in the wool industry.
The Central Otago business was born from an idea conceived in the United States in 1989 and, with Alexandra woman Marnie Kelly at the helm and son Glenn and daughter-in-law Kylie on board, it is full steam ahead.
With the mostly hand-dyed yarns exported to Europe and the US, sold in about 120 shops throughout New Zealand and Australia, a dedicated retail shop in Clyde and a growing online market, it is easy to imagine the business has a large workforce.
However, it is only the three family members, a part-time factory worker, two part-time shop assistants, a few knitters to test or submit patterns and a small amount of outsourcing that keeps the business running.
Marnie, the brains behind the operation and the ideas woman, is the general manager.
Glenn (39), who joined the team about 10 years ago, is the ''dedicated dyer'' and says though he is officially the factory manager, it seems his wife Kylie Knapp (also 39) ''pretty much runs it''.
She joined the team about five years ago as office manager, doing the accounting, payroll and other paperwork, sometimes helping in the shop when needed.
Glenn admits there can be a bit of a crossover in their roles, ''but it's not a big company ... we don't need someone to manage staff. Maybe that's the beauty of it, you can give and take a bit.''
Growing up on a family-run dairy farm in Whakatane, Marnie had experience working with family. She used to ''escape'' out on the farm with her father.
When she married, she moved south - first to Oamaru, then Christchurch and finally Alexandra. She worked as a school nurse and then in the occupational therapy department of Dunstan Hospital, in Clyde, before realising her love of the land.
In 1985, with a flock of merino and halfbred sheep and 250 mohair goats, and being keen on dying, spinning, knitting and weaving, she began to make garments for her family.
In 1989, she attended a coloured sheep conference in the US. She had taken some fleeces with her and walked away with the top prize for mid-micron fleece. It was there she thought she could make a business of her hobby.
''I thought maybe there's something in this, something I could do with my wool.
''I came back to New Zealand and found nothing in the mid-micron range [21-24micron] ... I started working with some mills and then created Touch Yarns.''
That was in 1991.
She set up in Earnscleugh before moving the shop to Clyde about five years ago. That shop, part of the Clyde Claim development in the town's historic precinct, quickly became ''cramped''.
The dying had been done off-site but the office and the ''winding'' machine were at the shop which also contained a side business - Splurge, the all-year-round Christmas decoration and gift shop.
During these early years, Marnie's two other sons also helped out in their university holidays and Glenn and Kylie's daughter Hannah (now 15) helped out after school or in her holidays.
In September 2011, the opportunity to take over a large building in Alexandra's industrial area came up and they jumped at it. Now, all the hand dying, labelling, packaging, winding and office work is done there, leaving the shop purely for retail.
The factory has that familiar pungent sheepy smell - the nicer smell of a woolshed. The main room is almost full of boxes, piled high, containing wool and fleeces in various forms. To one side are several vats for dying the wool, a machine to spin it, racks to air-dry it, buckets of dye solutions and the dye ''recipe book'' without which they would be out of business, Glenn says.
On the other side are hanks, skeins and balls of wool in almost every imaginable colour hung on racks or stacked on shelves.
Out the back is a small room where wool is wound, labelled and packaged and in the front is a modest office and kitchen area. Merino is the core of the business, Kylie says, but mohair and possum are also popular, especially overseas. She said they were among
only a few companies in the world to produce mohair yarn.
The fleeces arrive at the factory ''raw'' and vacuum-packed in large bags. It is mostly sourced locally, including the mohair and possum, with the rabbit angora coming from the North Island.
With merino as a base, the wool is blended and spun at Bruce Woollen Mill in Milton, before being sent back to the Alexandra factory.
Touch Yarns was one in a consortium of New Zealand wool industry businesses that stepped in to keep the mill running after QualitYarns NZ announced it would be closing its doors in November 2011.
Marnie is now one of the directors of the mill but said at the time, when the news broke, it was ''very nerve-racking''.
They had already faced a slight change of business when their wool dyer, based in Northland, retired.
For six or seven years, Glenn had been helping to pack and send orders, ''because Mum needed some help''.
When their dyer retired about four years ago, Glenn taught himself how to dye the wool in order to keep the business going.
He says while it looks easy, it is anything but. Each dye solution is made up to a recipe with precise measurements of base colours.
''If I put just 10ml of the wrong colour in, it could stuff up thousands of dollars of wool.''
Any chemicals in the water and the temperature can also affect how the finished product turns out.
Because of the specialised nature of the business, there are not many options to fall back on in cases such as their retired wool dyer or the mill closing down.
''And so, if the mill goes, we go ... we can get it done overseas but then it's not New Zealand-made which is a big thing for us,'' Glenn says.
Just as the economic downturn hampered those previously running the mill, it has also hampered the Touch Yarn business - although not to the same scale.
''We did have a good market in America ... but the downturn in the economy has dropped that,'' Marnie said.
With about 41% of their product exported, she said they would like to send a little more to America though ''it's a difficult market to get into''.
But they do not want to expand the business too much - ''we just want to keep it as a niche market''.
Sustaining that market means they have to be innovative.
''When I first started, we only had to change the stock about every two years. Now, it is about every six months.''
With family as business partners, there is always a good sounding board for ideas, she says.
''And if they don't answer me back, then I know it's not a good idea.''
They say the secret to working together is to ''respect each other's ideas''.
''The only down side is that if there's a family function on or if the grandchildren are having a sports day ... usually one of us has to stay here [at work].
''There's lots of positives, 'cause if you get on well in a family group it's, you know ... loyalty is a big thing, it's a huge plus.
''The best thing is that I get to see them every day,'' Marnie says.
For Glen and Kylie though, things are a little different.
''I only occasionally get to ask my husband how his day was ... and occasionally you have to tell yourself 'No, I'm not going to talk about this at home; leave work at work','' she said.
As for the future of the business, Glenn says they will keep it going and Marnie says she is not sure if her grandchildren, Hannah and Sam (9) will eventually take it over, although Sam ''seems to be taking an interest in business''.