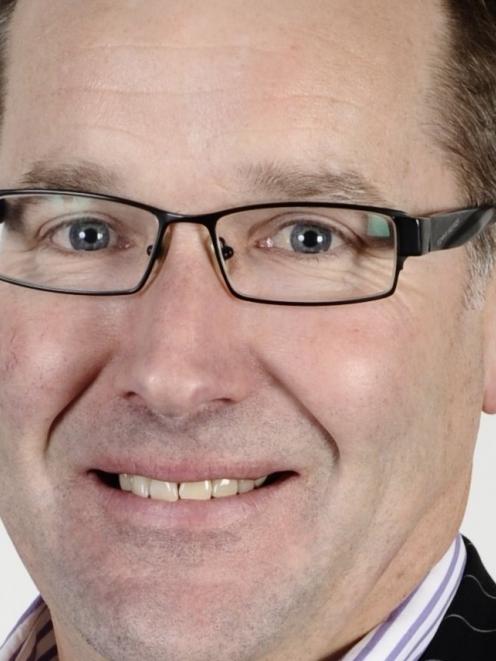 There is a consensus building that even if Labour wins at the next election, the proposed single electricity buyer model will be replaced by something far less negative on the industry, Craigs Investment Partners adviser Chris Timms says.
Labour and the Green Party earlier proposed the single buyer, with generators compensated for the cost of production and the price to consumers regulated by the Government.
Recent opinion polls have pointed to a National-led government being formed after the election later this year, leading to a rise in share prices of listed NZX companies.
Mr Timms said the probability of lower-risk model being introduced by any Labour-led government was rising.
''This means that while our binary outcome valuation assumes a harsh negative impact if Labour win, we now believe the Labour win scenario is likely to be less punitive.
''On the back of the shift in the industry's view on the outcome of a Labour win scenario, we now view Meridian Energy as our top pick for the sector.''
Craigs had lifted Mighty River Power to a buy but believed Contact Energy had more options if scenarios changed.
Craigs listed their sector picks as: Meridian 1; Contact 2; Mighty River Power 3; TrustPower 4. Meridian and Mighty River Power were partially listed by the Government as part of its mixed-ownership model.
Genesis, the last of the state-owned energy companies, will be sold down in March with between 30% and 49% being offered depending on demand.
Meridian, like Mighty River Power, has struggled for investors after its listing, with some of the reason put down the the threat of the Tiwai Point aluminium smelter closing.
Mr Timms said Meridian, New Zealand's largest electricity generator, had 100% renewable generation. The company owned and operated seven hydro stations and one wind farm in the South Island and three wind farms in the North Island.
''While the industry is currently in overcapacity and regulatory risk, we expect Meridian to benefit from a Tiwai contractual release from 2016, as well as a potential change in transmission pricing methodology in 2018, allowing it to grow earnings ahead of its peers.''
Craigs also expected strong 2014 full-year earnings growth on the back of a hydrological recovery as well as the commissioning of its Mill Creek facility towards the end of the year.
Contact was expected to be less susceptible to a regulatory change under a Labour-led government, Mr Timms said.
Contact had the ability to optimise its generation portfolio under various market conditions through modifying its gas contractural arrangements and thermal plant configurations, as well as upgrading its gas storage facilities.
TrustPower made about 80% of its operating profit from its generation portfolio. The rest of its profits come from the retail portfolio. A third of its future earnings was expected to come from its investment in Australian wind farms.
Some of TrustPower's generation could be materially affected by a change in government and the Tiwai closure, he said.
''We have factored the risk of these potential changes into our valuation and in our view this is a low-risk, high-dividend yielding asset exposed to positive industry long-term dynamics with some short-term risks.''
Mighty River had a difficult first half as hydro dried up, but cost-cutting saved profits.
''While in our view the company is well run and optimises its earnings in the current market, there are potential industry threats that, if they eventuate, will likely materially negatively affect earnings growth.''
Those threats included the company having fewer options if Tiwai closed, if transmission pricing was a full sharing of costs and residential power prices fell sharply, he said.