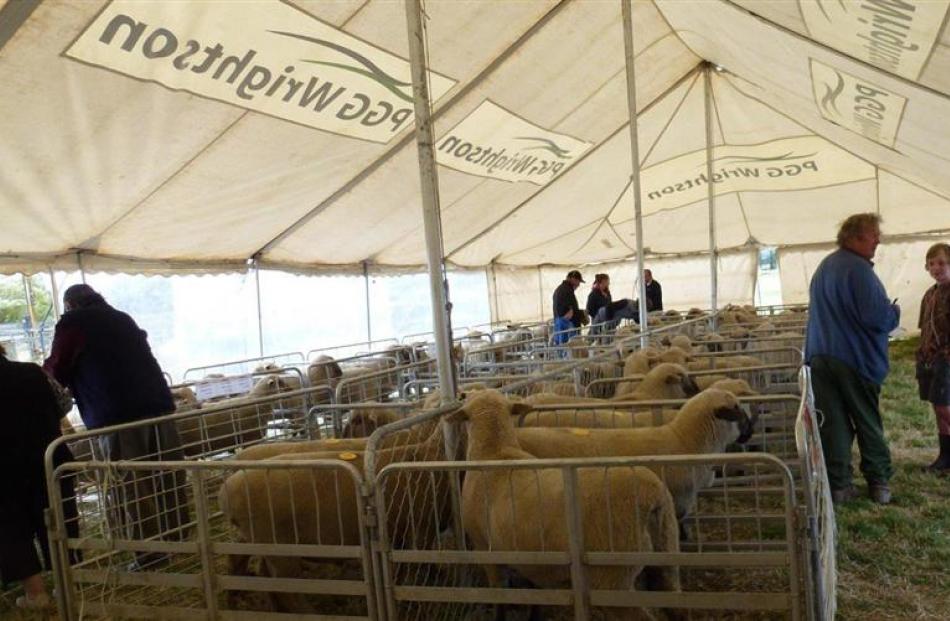 A bumper ram sale in Maniototo this week resulted in a total clearance of the Duncan family's 239 rams on offer, for an average price of $1097.
A delighted Johnny Duncan believed it was possibly the highest average achieved at the annual Craigneuk on-farm sale, since its inception 12 years ago.
Eighty-two Dorset Down rams sold for an average of $1051, 61 South Dorsets ($950), 31 3/4 Dorset-1/4 Southdown ($1051), 20 Texel-Poll Dorset ($1335) and 45 halfbred ($1295)A top price of $3000 was achieved for a stud Dorset Down ram, sold to the Bevege Partnership, at Te Kuiti.
Other rams sold from Blenheim to Invercargill and there was also very strong local support, PGG Wrightson Otago livestock genetics representative Roger Keach said.
While Mr Duncan had been hoping for a good sale, to have such a high average came ''out of the blue'' and he attributed the success to the ''fantastic'' results that clients were getting.
He was optimistic about the future of the sheep industry, saying it was ''too good a product not to be'', and such a result gave confidence.
''I think the sheep industry gets a lot of negative press ... there's still a bit of positivity out there. If sheep are performing well, it's still a pretty good game to be in.''
The Gore A&P Association, in association with Alliance Group, is holding the South Island premier ram auction in Gore this week.
It continues today with the Southern Texel Breeder's Club ram sale and the Gore A&P stud ram fair. The all breeds flock fair will be held on Friday.