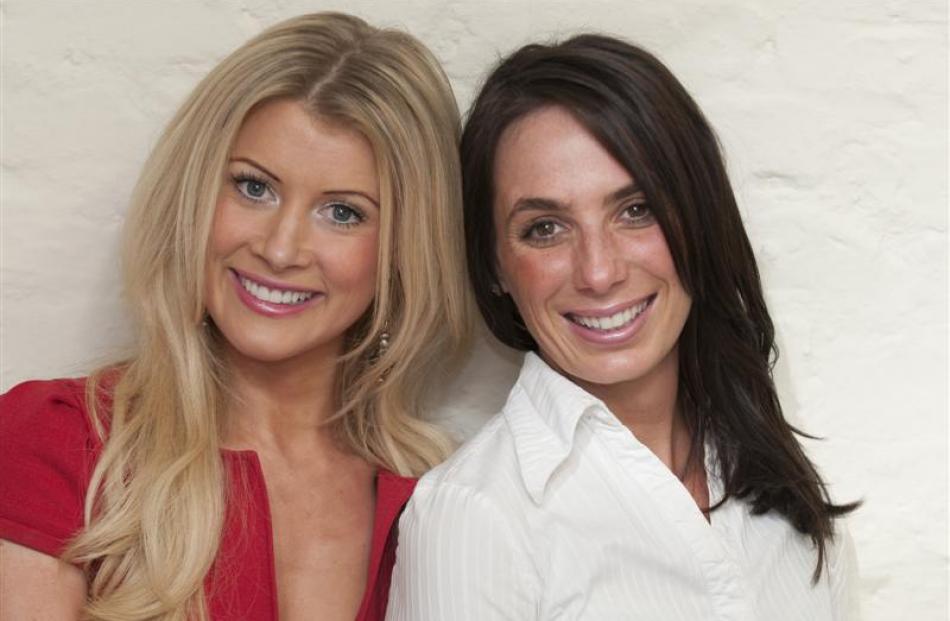 Securing $5 million in funding has been described as a ''massive'' boost for children's health education brand Medikidz.
The company, launched in London in September 2009, has its origins in Dunedin, where it was developed by University of Otago graduates Kim Chilman-Blair and Kate Hersov.
It was the inaugural winner of the Audacious business challenge in 2006 and Dr Chilman-Blair, now based in New York, admitted that, back then, she never imagined the subsequent development and growth of the business.
''Not even in my wildest dreams. I have to pinch myself that it's not actually a dream, that it is happening,'' she said.
A series of comic books, designed to help children around the world understand medical conditions, has sold three million copies in 50 countries, with 65 titles.
Now, the latest funding boost will assist with expansion into the United States and with it came ''a new set of open doors''.
''Things we never thought possible before are now within our reach,'' Dr Chilman-Blair said.
The Medikidz were five larger-than-life superheroes on a mission to help young people understand illness and medical concepts.
Chi, Pump, Skinderella, Axon and Gastro took children on a journey through Mediland, a planet in outer space shaped like the human body, to explain the diagnosis, investigation, treatment and prevention of different medical conditions.
The latest round of funding came from the combined investments of North Carolina-based Healthcare VC: Hatteras Venture Partners, who were leading the round, alongside media-giant Omnicom, Julian Robertson of Tiger Management, Fred Eshelman, founder of billion-dollar clinical research organisation PPD, John Ingram, chief executive of Ingram Distributors, and Excelerate Health Ventures LLC.
It would primarily be used to build the US business, with the New York office now turned into the company's headquarters, and then also focusing on digital elements, she said.
The company had been very successful creating comics and now it wanted to move to digitising everything it did.
While the idea of whether to go digital ''all the way'' had been toyed with, children still loved comics and wanted them to take home and read with their parents and take to school, she said.
It was also planned to take learning online, building a new website that was an online destination site for children around the world with different diseases.
Medikidz would also work with Ingram Distributors to get books into schools and libraries in Europe, which was going to be ''a really big move''.
After winning Audacious, Dr Chilman-Blair attended the Frankfurt book fair, the biggest book and media fair in the world, in a bid to find out how to make a business model out of the idea.
She met John Ingram at the fair and, as a father, the idea ''really touched him''. Fast-forward a few years and she contacted him and he was so impressed with what had been achieved, that he decided to invest in Medikidz.
A Medikidz Foundation was also being established, funded by some profits from the business, to set up clinics in Third World countries to help children get access to medicine.
The company became profitable last year and, as it grew, more money would be put into the foundation.
Revenue of $5 million was achieved last year.
It was planned to also bring out a line of merchandise, such as toothbrushes, toothpaste and plasters, ultimately leading to a licensing model.
Relying on the experience of professionals who had ''already been there'' and listening to them was the best way to overcome any challenges, Dr Chilman-Blair said.
It was crucial to understand mistakes they might make, before they made them, she said.
Being in Dunedin felt ''like yesterday'' - ''it's just gone so fast'' - and it had been an amazing, roller coaster ride since then, she said.
There were still no competitors on the global market which was ''such a crazy position for a young business to be in'' and she believed that said a lot for ''Kiwi ingenuity''.
While Dr Chilman-Blair was now based in the US, Dr Hersov remained in the UK.
It had been ''full on'' for both women, particularly with the arrival of their respective children two and a-half years ago.
Dr Chilman-Blair's son Ace and Dr Hersov's daughter Inara were born five days apart.
An ''amazing'' husband and full-time nanny allowed Dr Chilman-Blair to juggle work and family commitments and Ace was now part of her inspiration.
''More than anything, I want Medikidz to be great so I can leave something incredible for him. It's made me work even harder,'' she said.
While Dr Chilman-Blair loved the energy and vibe of New York, the family would eventually return to New Zealand, it was just about timing, she said.
''I don't like the thought of Ace going to school without a rugby field.''