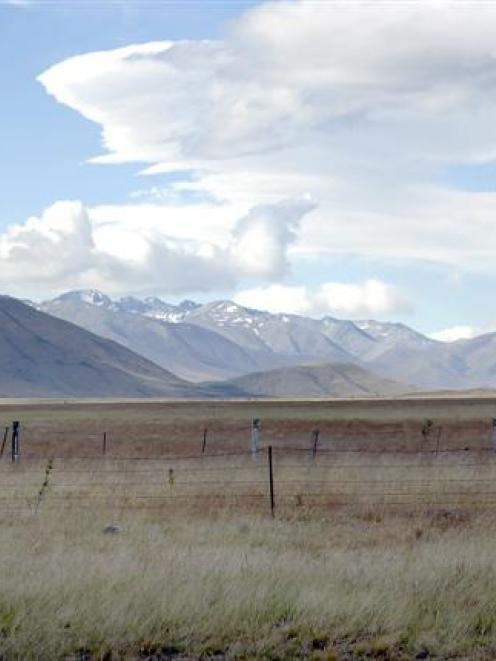 The Waitaki District Council still faces a High Court challenge to resource consents and compliance certificates it issued last year for 16 new dairy farms in the Omarama and Ohau areas.
The court challenge comes from the Environmental Defence Society, which yesterday said it would go ahead unless the three companies planning the developments surrendered the Waitaki council's resource consents.
On Thursday, the companies withdrew resource-consent applications for effluent storage and discharges which had been called in by the Government to be considered by a board of inquiry.
The Waitaki council approved the developments by Southdown Holdings Ltd, Williamson Holdings Ltd and Five Rivers Ltd without the applications being publicly notified for people to make submissions, leading to the society's court action.
Society chairman Gary Taylor welcomed the effluent consents withdrawal, but said if the companies did not surrender the land-use consents the High Court action would go ahead.
"The applicants still seem intent on proceeding to seek water consents for irrigation," Mr Taylor said.
"There is no suggestion they are withdrawing those. Nor is there any mention of surrendering the land-use consents."
Unless overturned by the High Court, the land-use consents were valid for up to five years.
The companies were also still convinced cubicle dairy farming was the way to go, but might be two to three years too soon.
"We could yet see the proposal resurface," he said.
It was the land-use consents that were the subject of High Court proceedings filed against the applicants and the Waitaki council by the society.
A pre-hearing had been set down in the High Court in Timaru on April 27.