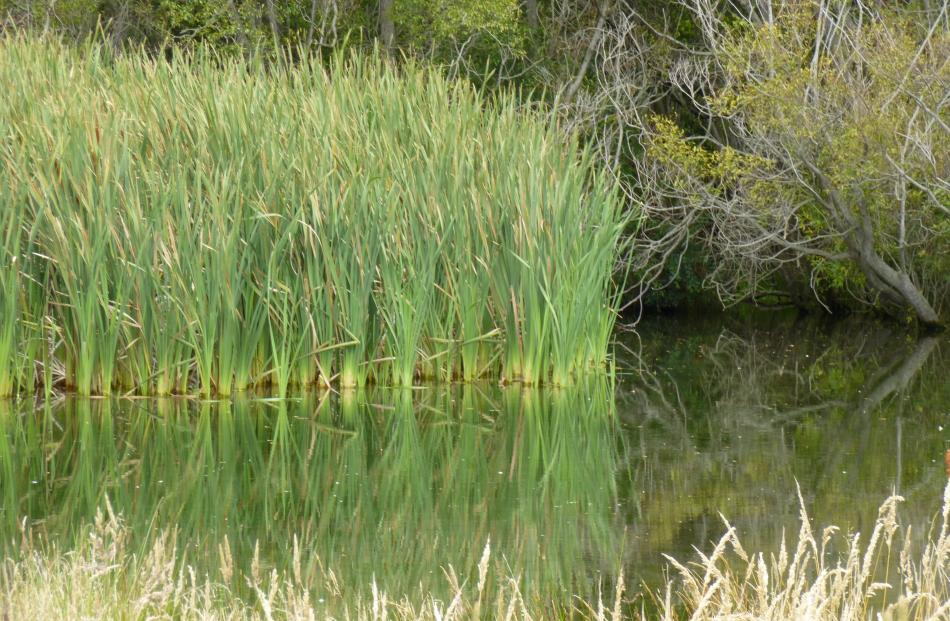 Wetlands day comes more than once a year for Duntroon Community Wetlands volunteers.
The Wetlands group, which comes under the umbrella of the Duntroon and District Development Association, has a diverse membership drawn from all corners of the North Otago township and its rural hinterland.
Association chairman and wetlands group spokesman Owen King said while there had been no official marking of World Wetlands day, the Duntroon Wetlands was considered something of a local treasure.
The wetlands lie between the township and the Waitaki River.
It had long been recognised as worthy of preservation and over the years many had given generously of their advice, time and money to make it what it was today, he said.
A core group of volunteers held regular working bees to maintain the area. But the wider support group included individuals, groups and larger organisations who were part of the Duntroon and lower Waitaki community, he said.
Environment Canterbury and Meridian Energy had contributed significantly, both with funding and advice.
As a fisherman, a fishing guide, and someone who worked as a New Zealand Fish and Game ranger, safeguarding the wetlands was also something, personally, he was ''really passionate'' about, Mr King said.
World Wetlands Day was celebrated on February 2 and this year's theme was Wetlands and Agriculture: Partners for growth.
The Duntroon wetlands restoration project emerged from Meridian Energy's Project Aqua hydro-electricity scheme and its proposal for a Duntroon Lake. The cancellation of the scheme saw the focus pulled back to the wetlands site and its future.
The wetlands are fed by springs and the water flows to the Waitaki River.
Over the years the site has suffered from extremes - from flooding to drought. However, water rights have been clarified in recent years and monitoring and managing water through the wetlands is ongoing.
Access to the area was granted by Meridian Energy Ltd and dairy farmers Geoff and Jan Keeling, who had continued to play a hands-on role in development, Mr King said. Most recently, Meridian Energy funded the construction of a boardwalk, which is nearing completion.
Fish and Game New Zealand marked World Wetlands Day at various wetlands throughout the country. Communications adviser Grant Dyson said Fish and Game was keen to join with more farmers to help create and preserve wetlands.
Despite some negative perceptions, the reality was the organisation was working well and ''very happily'' with many farmers and other landowners on such projects, he said.
Wetlands were no longer automatically reclaimed for farming. Their ''true worth'' to agriculture had been recognised and the wider benefits for the environment and wildlife acknowledged, he said.
''Wetlands play an essential role in providing valuable ecosystem services such as water purification of farm runoff, recycling nutrients, protecting land from flood damage and recharging groundwater aquifers, as well as offering recreation opportunities and supporting a rich diversity of wildlife.''
Mr Dyson said Fish and Game had a range of free freshwater advisory services and there was much it could do to help people enhance wetlands or develop new ones.