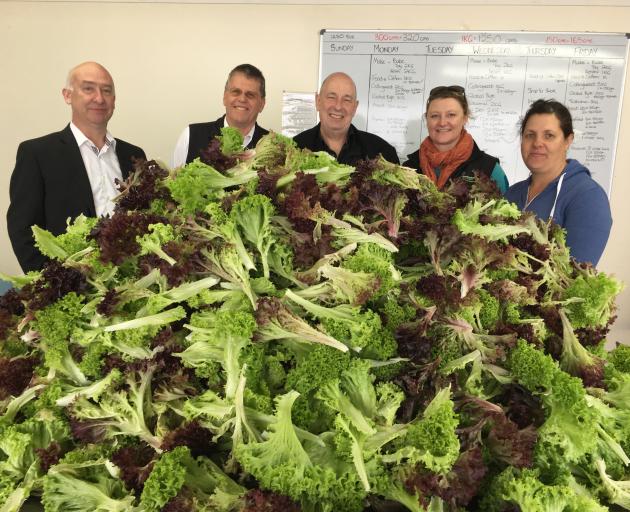 Southland produce, in particular parsnips, has impressed visitors from Horticulture New Zealand (HortNZ).
Chief executive Mike Chapman said the potential for more horticultural development in Southland was enormous.
Mr Chapman, along with HortNZ president Julian Raine, natural resources and environment manager Angela Halliday and communications manager Josie Vidal, spent the day in Southland last Wednesday talking to three produce growers.
Mr Chapman said they talked to Drysdale Hydroponics, Pypers Produce and Southern Cross Produce business owners about the Resource Management Act, environmental and other work Ms Halliday had done in the region.
''We just wanted to get an understanding of how that was going and to keep in contact with them,'' Mr Chapman said.
''We talked about how we can work to assist them.
''It was an excellent day and both Julian and I were really impressed with the three operations.
''Looking forward 10 years, we could see more horticulture, more diversification coming to Southland.''
He said the soil grew high­quality produce, and it was not as wet in Southland as it had been in some other places recently.
He was particularly impressed by the quality of Southern Cross Produce's parsnips.
As the country's largest parsnip grower, they supplied the vegetable throughout New Zealand and took advantage of gaps in the market when there was a shortage of winter vegetables.
Southern-grown potatoes were also shipped throughout the country and exported overseas.
''They [the companies] are always looking at ways of adding value.
''It was inspirational to see them [the companies] doing so well and they are very important to the supply of food across New Zealand.
''We were also impressed with how environmentally responsible they were and are working hard to be good environmental citizens.''
He said during the election HortNZ released a manifesto which outlined its concerns about food security and the use of good growing land for cities and housing.
''We are concerned about New Zealand's ability to feed itself and Southland has an enormously important part to play,'' he said.
YVONNE O'HARA
yvonne.ohara@alliedpress.co.nz