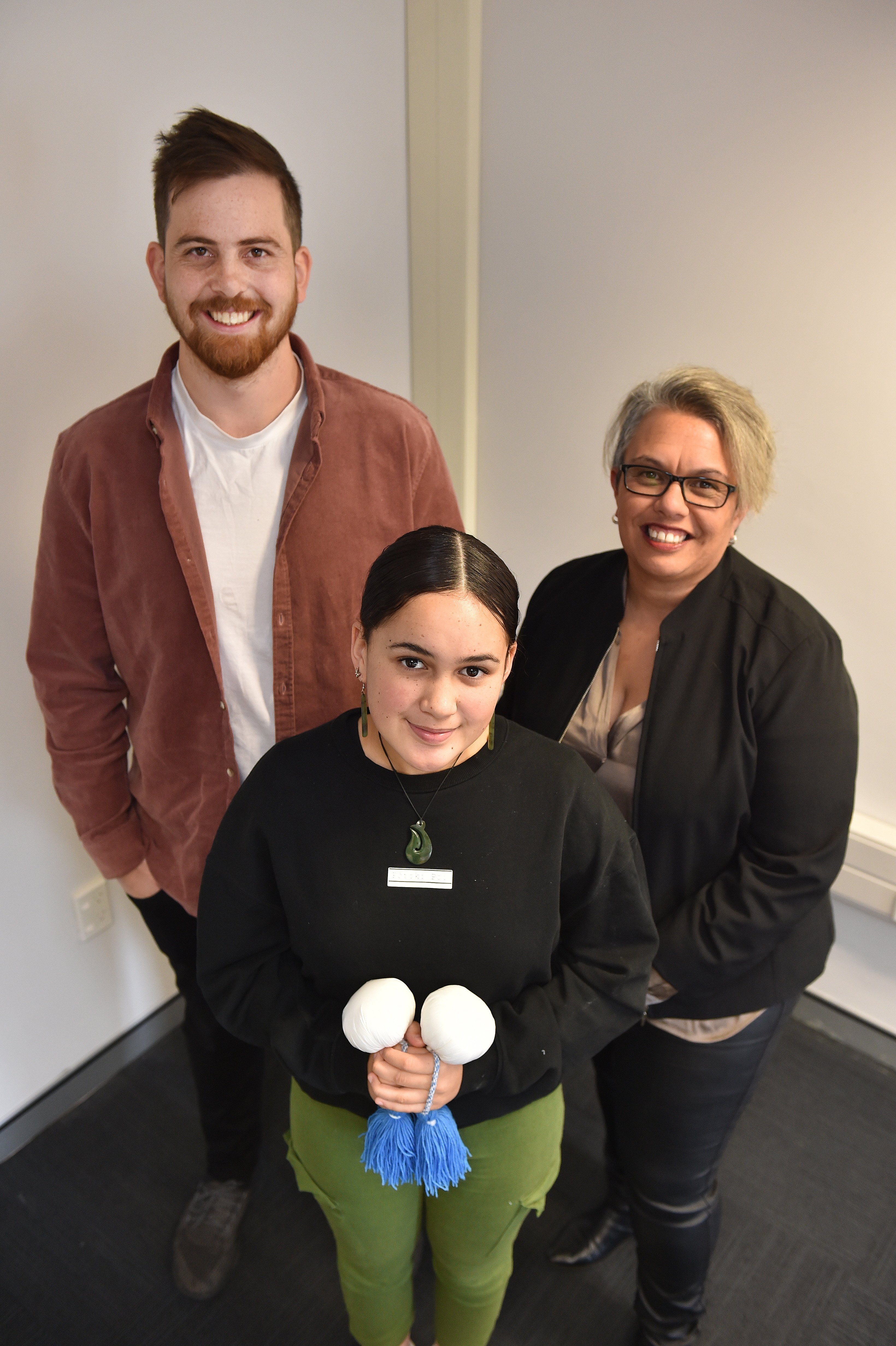 Three Dunedin entrepreneurs are about to be profiled in a new documentary.
The film, called Outside the Valley, travels to Portugal, Uruguay, Mexico, Auckland and Dunedin to learn about start-up ecosystems outside of Silicon Valley.
The documentary, produced by United States-based Hunter Weeks and Ryan Williams, was filmed in Dunedin over three days just weeks before the country went into Alert Level 4 lockdown.
The film-makers were brought to New Zealand by John Holt from Kiwi Landing Pad, a group for entrepreneurs.
They toured the country finding start-ups to profile. Those who were chosen were picked from 125 founders from around the world.
Dunedin start-ups Innov8HQ, founded by Heidi Renata, CloudCannon, founded by George Phillips, and Potiki Poi founder Georgia Tiata-Fa'atoese Latu all feature in the film.
Miss Tiata-Fa'atoese Latu started her business at the age of 12 and is now the world's largest poi producer, exporting them to Japan and Canada.
CloudCannon was founded in 2013 by Mr Phillips and Mike Neumegen and is a tool for web designers to make maintaining and hosting websites easier. Its clients included Netflix and the Hilary Clinton campaign.
Ms Renata founded Innov8HQ after a life in the corporate world working for Vodafone, a business hub and collaborative work space.
She describes it as a "business marae" with the purpose of connecting, resourcing and supporting people.
The producers were big fans of the Dunedin start-up community, Mr Phillips said.
Portrayed in the film was the diversity and inter-generational entrepreneurship that occurred in Dunedin, Ms Renata said.
"They did a beautiful portrayal of Otepoti. It's all very unfiltered conversation . . . it gives what I would call a really authentic and pure discussion with the founders and their journeys.
"It's like the off-the-record korero, which is cool because it gives that sense of reality and the Maori pakihi/business is a really special part of it," she said.
Mr Phillips said being able to say they were movie stars was pretty cool.
"Everyone that works in the company (CloudCannon) owns a part of it so for them to see the company they are a part of up there on the screen is . . . massively motivating for the company," he said.
Dunedin being showcased in the documentary was a huge achievement for New Zealand's start-up community, Miss Tiata-Fa'atoese Latu said.
"America doesn't even know we exist so having our word put out on the screen is a huge achievement.
"And just capturing all the underlying things that people don't know in a storytelling way.
"It's also brought light to our pakihi, our businesses," she said.
Outside the Valley will premiere in Dunedin early next month.