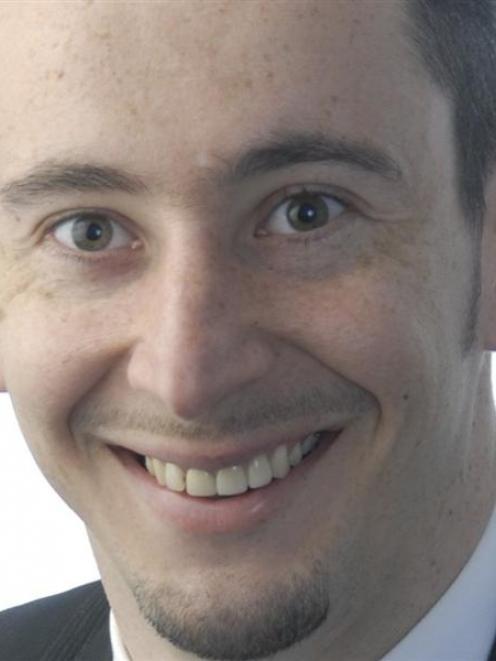 Easing pressures in the housing market will not deter the Reserve Bank from hiking the interest-driving official cash rate (OCR) tomorrow, as inflationary pressures and stronger gross domestic product data take precedence for the bank's forecasting.
However, the ongoing strength of the New Zealand dollar, which would be underpinned further with higher interest rates, appears set to hit parity with the flagging Australian dollar.
Most economists support the Reserve Bank hiking the OCR, which has been sitting at an all-time low of 2.5% since July 2010, and there are expectations of several more hikes this year.
Westpac senior economist Dominick Stephens said the housing market was continuing to slow in response to the Reserve Bank's restrictions on loan to value (LVR) mortgage lending.
''It is now fairly clear that the market slowdown has been more acute than the Reserve Bank anticipated,'' Mr Stephens said.
Following Real Estate Institute of New Zealand data yesterday showing a 7.6% decline in sales from February a year ago, Mr Stephens believed the total decline in sales since the mortgage restrictions were introduced last October now totalled 13.4%, ''as sure an indication of a slower market as any''.
Mr Stephens said other aspects of the economy had been stronger than the Reserve Bank anticipated, with inflation heading up, GDP stronger than anticipated, business confidence at a 20-year high and the terms of trade at a 40-year high.
''The Reserve Bank has as much reason as ever to persist with lifting the OCR this year, despite the slowing housing market. To suppress inflation pressures from bubbling up, the Reserve Bank will have to lift interest rates,'' he said in a statement yesterday.
ASB chief economist Nick Tuffley said a recent ''kiwi dollar barometer'' survey had almost 70% of the businesses expecting the kiwi to reach parity with its Australian counterpart during the next 12 months.
During the past year, the cross rate had ''surged'' from A80c to A94c, with a greater proportion of the smaller businesses surveyed reporting damage to their operating margins, relative to the larger businesses.
''Large businesses are both more likely to hedge and tend to hedge against almost all their foreign exchange exposure,'' Mr Tuffley said.
Small businesses should themselves consider hedging contracts, he added.
New Zealand Institute of Economic Research's ''shadow board'' of economists said the Reserve Bank should hike the OCR by 25 basis points tomorrow, to head off inflation pressures and moderate housing demand in Auckland.
NZIER senior economist Dr Kirdan Lees said the economy was ''moving along nicely'', the Canterbury rebuild was proceeding at pace and all economic indicators pointed to a growing economy, which would push prices higher.
''Interest-rate hikes will pack a punch. Most outstanding mortgage lending is short-term, so hikes will be passed straight through to borrowers ... tempering household consumption and business investment,'' Dr Lees said.
Mr Stephens noted the higher interest rates would become ''a very serious headwind for the housing market, perhaps even causing a period of declining house prices later in the decade''.