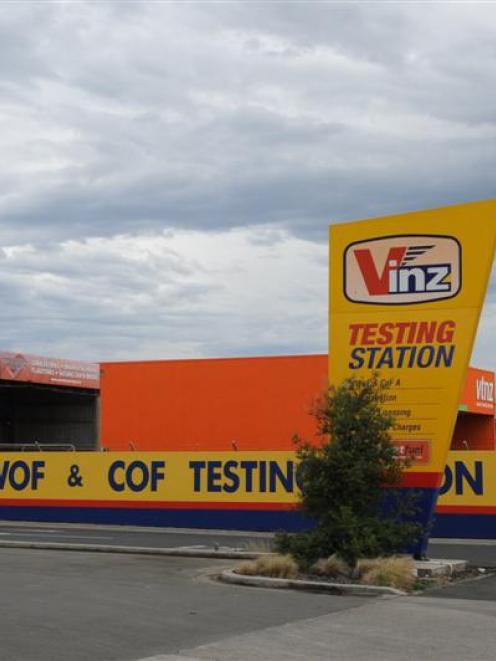 Jevic NZ Ltd has upped the ante in its takeover play for Vehicle Inspection New Zealand Ltd (Vinz) - boosting its original offer 30% to $2.15 per share - or $5.37 million.
The new offer, rising from $1.65 to $2.15, was enough to turn around Vinz directors who are now urging shareholders to accept the revised offer. The five directors have signalled they will all sell their collective 9.56% stake.
In seeking a 100% takeover, Jevic has already gained 24.28% earlier acceptances from shareholders, including five of the 10 largest shareholders.
The $2.15 offer, which sits between two of three valuation ranges, values Vinz at $5.37 million and offers a 43% premium on the last trading price of $1.50 per share, before the original offer on January 9.
Jevic, part of the global Japan Export Vehicle Inspection Centre group, has tested more than 500,000 vehicles before their entry into New Zealand, since 2001.
Vinz has more than 150 qualified inspectors, technicians and support staff spread across 10 outlets from Dunedin to Mangere, in Auckland. Its shares trade on the Unlisted trading platform.
Craigs Investment Partners broker, Peter McIntyre, said between the 30% rise and the directors' unanimous endorsement, it would likely ''be enough to get the takeover across the line''.
While seeking 100%, Jevic has said the offer is conditional on gaining a minimum 50% acceptances. The offer will not be extended beyond the original February 13 closing date.`This is a case where, if Jevic is really keen, they have got to 'fess-up and buy,'' [within the independent report range] Mr McIntyre said.
Vinz board chairman Ken Worsley, said the directors unanimously supported the revised, increased offer and recommended yesterday that shareholders ''accept without further delay''.
''The increase of 50c per share is a significant improvement over the original price offered,'' he said.
The directors changed their previous recommendation because they believed that the $2.15-per-share offer is a fair price for the Vinz shares in the ''current extremely uncertain regulatory environment''.
The Government is reviewing vehicle inspection regulations which, in their extreme form, could result in cars being checked less often for warrant of fitness than the present six-monthly checks.
Mr McIntyre said Jevic would have considered the potential impact of regulation changes, and has said it was comfortable with annual forecast budgets and forecasts, through to 2015. Jevic said it had received assurances from the New Zealand Transport Agency that contracts it had with Vinz would not be affected by the takeover.