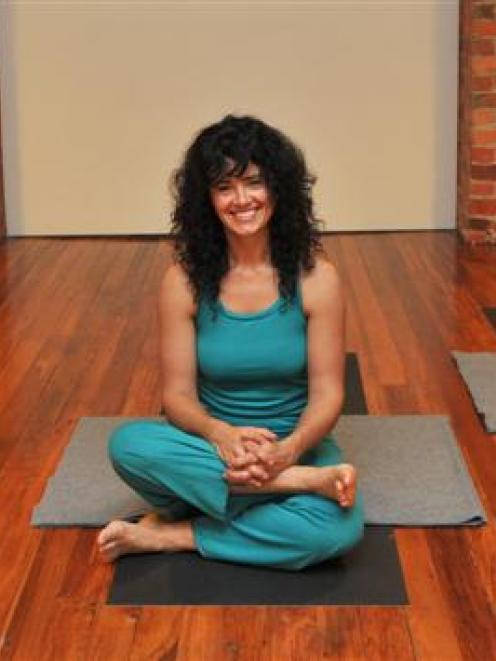 Sailing around the world on luxury super yachts and rubbing shoulders with the likes of film director Steven Spielberg sounds like a glamorous lifestyle.
But for Faye Winmill, who grew up in Waikouaiti, the reality was that it was a lot of hard work and it was ''living someone else's life''.
''It was a really full-on life . . . and, all the while in the background, all I wanted to do was yoga,'' she said.
Now Ms Winmill (32) is finally living her own dream, having recently opened Urban Calm Yin Yoga Centre, above Taste Nature in Dunedin's lower High St.
It is a far cry from her previous career, sailing the world as a chef on private yachts which was, as she put it, ''a crazy life''.
Born and raised in East Otago, Ms Winmill trained in Cromwell as a chef before heading overseas.
Despite suffering from sea sickness - the first boat she got on in Venice, she had to try not to throw up in front of the owner - she ended up working on ''some of the most incredible super-yachts out there''.
At 24, she was second chef on a boat which was hosting film producer and director Steven Spielberg for a month.
The head chef had to leave because of a mouth infection and she was left to cook for 18 crew and Mr Spielberg.
Asked how she coped, she joked ''with a lot of deep breathing''.
''I had to go up to Steven and [say], 'What would you like for lunch?
''He'd just say something and you had to produce his vision. He's a visionary guy.''
She described him as ''super cool'' and very generous, while his daughter used to love coming into the galley and cooking with her.
Mr Spielberg was filming the movie Munich, in Malta, and she was fortunate enough to be able to visit the movie set, sit next to him ''and hear him yelling at people''.
Aside from suffering from seasickness, working on the yachts was not a glamorous life, Ms Winmill said.
The days were ''massive'' and intense, she often worked between 18 and 20 hours, shared cabins with ''all sorts of people'' and it was a man's world, she said.
It was while in the Bahamas that she ''found'' yoga - ''or it found me'' - and it had become an all-consuming passion.
Health suffered when living at sea and yoga became her ''medicine''.
''It kept me sane,'' she said.
She had been daydreaming about the day that she ''could just be'' and that led to the birth of Urban Calm.
''When I came home from overseas, yoga was the only thing I wanted to do. So I decided to study and become a qualified yoga teacher and open my own centre,'' she said.
Yin yoga targeted the connective tissues, such as the ligaments, bones and joints in the body that normally were not exercised. It also focused on breathing and loosening the jaw.
''It's amazing how many of us live our lives taking short, shallow breaths through a clenched jaw,'' she said.
Many people were shy about going into a yoga studio and Ms Winmill was trying to ''soften the word yoga'' and bring a new feel to it.
''It's nothing crazy. I'm not doing headstands, I'm not saying `Get your foot up up by your head','' she said.
She was thrilled with the premises she found in Dunedin, saying it exuded softness, comfort and warmth.
When she was not teaching yoga, she was practising it and, when she was not practising, she was ''thinking about it,'' she laughed.
''Teaching has taken over me. It consumes me and I love it,'' she said.
It felt ''just incredible'' to finally be living her dream, she said.