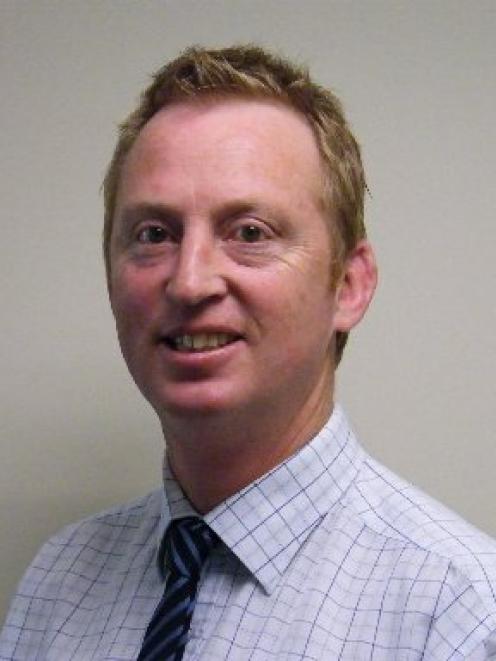 Otago Chamber of Commerce president Peter McIntyre is determined that Dunedin will eventually be seen by the rest of the country as the best place to live and work.
He has set himself a target of helping the city implement an economic development plan that is written in plain language - one that every resident can understand.
Every visitor will be able to immediately identify the purpose of the city and its hinterland, he says.
Mr McIntyre was elected chamber president this year but he told the Otago Daily Times that several years before he was elected he had read an article in The Economist about Portland, Oregon, and how the city had changed from one that had been forgotten to a dynamic "super city".
"The basis of the plan was to create a dynamic atmosphere for people to live and work in. Portland wanted more people to work and live in the centre of the city.
"I thought that's exactly what we want for Dunedin. A lot of the core bones for that to happen are already here. We just need to push those same things as Portland."
Mr McIntyre laid the blame for Dunedin's lack of economic growth firmly at the feet of local and central government politicians.
"Politicians - local and central government - need to be called to account. I sometimes wonder what some councillors contribute to the growth of the city - and whether they do at all. I would like to see fewer representatives and more decision making."
The Portland Development Commission identified the links between the city and its university. It also recognised the benefit of maintaining strong green values, restoring its historic precinct and developing its waterfront, Mr McIntyre said.
"Basically, that is all the things that we do."
Industry clusters, already tried in Dunedin, were well understood as providing job opportunities in Portland.
"These people are all advocates of the city. They don't have people drifting to Auckland saying it's cold and nothing happens.
"They have people in Portland saying the city is great to live in and do business. It is all about perception and in the end, most things are about perception.
"Portland knew it had an identity crisis and went about solving it. It created the environment which attracted people."
One of the other concerns Mr McIntyre had was around "ownership" of the region.
When he was a child, his family would holiday in Queenstown, which was then seen as an integral part of Otago and Southland.
Now, many regarded it as a suburb of Auckland.
"There is nothing wrong with Auckland people going to Queenstown, but it is part of Otago's territory. We have to leverage off our hinterland just as much as they need to leverage off the city. It is a symbiotic relationship."
Any economic development plan needed to look at the retention of existing businesses in the region as well as the creation of new businesses, he said.
Engineering and technology clusters were an integral part of Portland's success, just as they would be for Dunedin.
Asked about what members were saying to him about economic development, Mr McIntyre said the major concern from all parts of the city was the amount of land that was leasehold, rather than freehold.
The consensus was that there was far too much land being land-banked and not available for secure long-term development.
Freeing up land around the harbour basin for purchase would create greater confidence and encourage development spending, he said.
The chamber wanted strategic partners, such as the University of Otago, the health industry, business clusters, the agricultural sector and the Dunedin City Council and Otago Regional Council to concentrate on identifying business opportunities for the region.
That included opportunities that would come from Canterbury.
Each partner should then agree to the plan and help make it work, he said.
Hosting four Rugby World Cup matches had been a catalyst for change and now was the time to strike, Mr McIntyre said.
He was critical of the fact that the new Forsyth Barr Stadium had not been used for anything but pool matches.
Mr McIntyre and chamber chief executive John Christie have been appointed to the city council's economic development strategic committee.
He and Mr Christie were advocating that the economic plan should be written as briefly and plainly as possible.
The greatest advocates for Dunedin were the people who had moved to the city from overseas and had chosen to live here, less so than many of the long-term residents.
"My goal is to change that during my tenure as president."