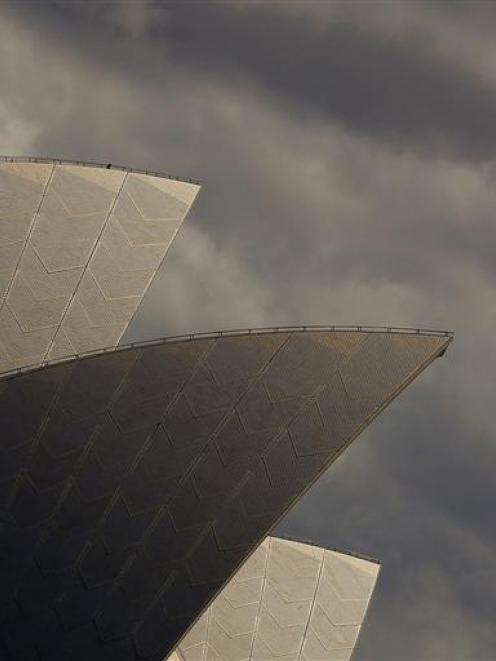 Lifting the ownership restrictions on Qantas above 49% would not be all bad for the Australian national airline, Craigs Investments Partner broker Peter McIntyre said yesterday.
The Australian Government earlier rejected a proposal to provide Qantas with a debt guarantee. However, it indicated it would support changes to the Qantas Sale Act, in effect giving Qantas the ability to split its business operating units in two, he said.
''While it is also unlikely that changes to the Act will successfully pass the Senate, we do think Qantas management has been given support to change its structure by the Government.''
The move comes at a time of rising Australian unemployment and job insecurity - Holden and Toyota have announced manufacturing shutdowns - and concern about the global economy.
Last week, Qantas said it would axe 5000 jobs in a bid to dramatically cut costs after posting a $A252 million ($NZ269 million) first half loss.
Over the next three years, Qantas would shed 1500 management and non-operational positions, with the remainder to come from changes to the fleet and network and the restructuring of maintenance operations and catering facilities. Wages for all employees would be frozen and the company's executives have already taken a pay cut.
The airline was attempting to save $A2 billion by the 2016-17 financial year as it tried to return to profitability amid a bitter, profit-draining battle with rival Virgin, Mr McIntyre said.
Cost reduction and restructuring was needed but Craigs also believed capacity rationalisation in Australia was required to bring the airline industry back to historic levels of profitability.
James Hogan, the chief executive of Etihad - a 19% shareholder of Virgin Australia - had been quoted as saying he would like to see an end to the damaging capacity war in which Qantas and Virgin had engaged.
Mr McIntyre said a Qantas and Emirates Alliance could be taken a step further, in his view, with Emirates investing directly in Qantas' mainline domestic operation which would probably need to be through a new joint venture structure.
The possible structure would have Emirates having an alliance with Qantas International and owning half of a domestic joint venture. Qantas would retain 100% ownership of the international operation, Jetstar and the freight division.
A potential investment into Qantas by Emirates would be attractive to investors as well as the airline, he said.
Emirates would have a direct interest in a profitable feeder network with a dominant corporate market share and be part of a feeder network into Qantas International.
The deal could possibly include an option over a future stake for Emirates in the Qantas Frequent Flyer programme.
Qantas would benefit through raising capital to protect its balance sheet and the cash could be used to restructure the domestic operations cost base.
''This could be achieved by re-examining the structure of the provision of assets and or labour into the new domestic entity. We view a catalyst is needed to adjust Qantas' domestic cost base to be more comparable with Virgin.''
---
Qantas and Emirates domestic alliance
Benefits: International change benefits delivered faster than expected; better than expected economic recovery resulting in improved demand from corporate travellers, in particular; favourable interest rate and currency movements.
Risks: Increase in Brent crude price and changes in jet fuel refinery margins; significant capacity growth and yield dilution beyond projections; workforce relations worsen with industrial actions grounding the airline; global shocks such as terrorism or a health pandemic; any event causing significant damage to the Qantas brand; adverse interest rate and currency fluctuation concerns.
---