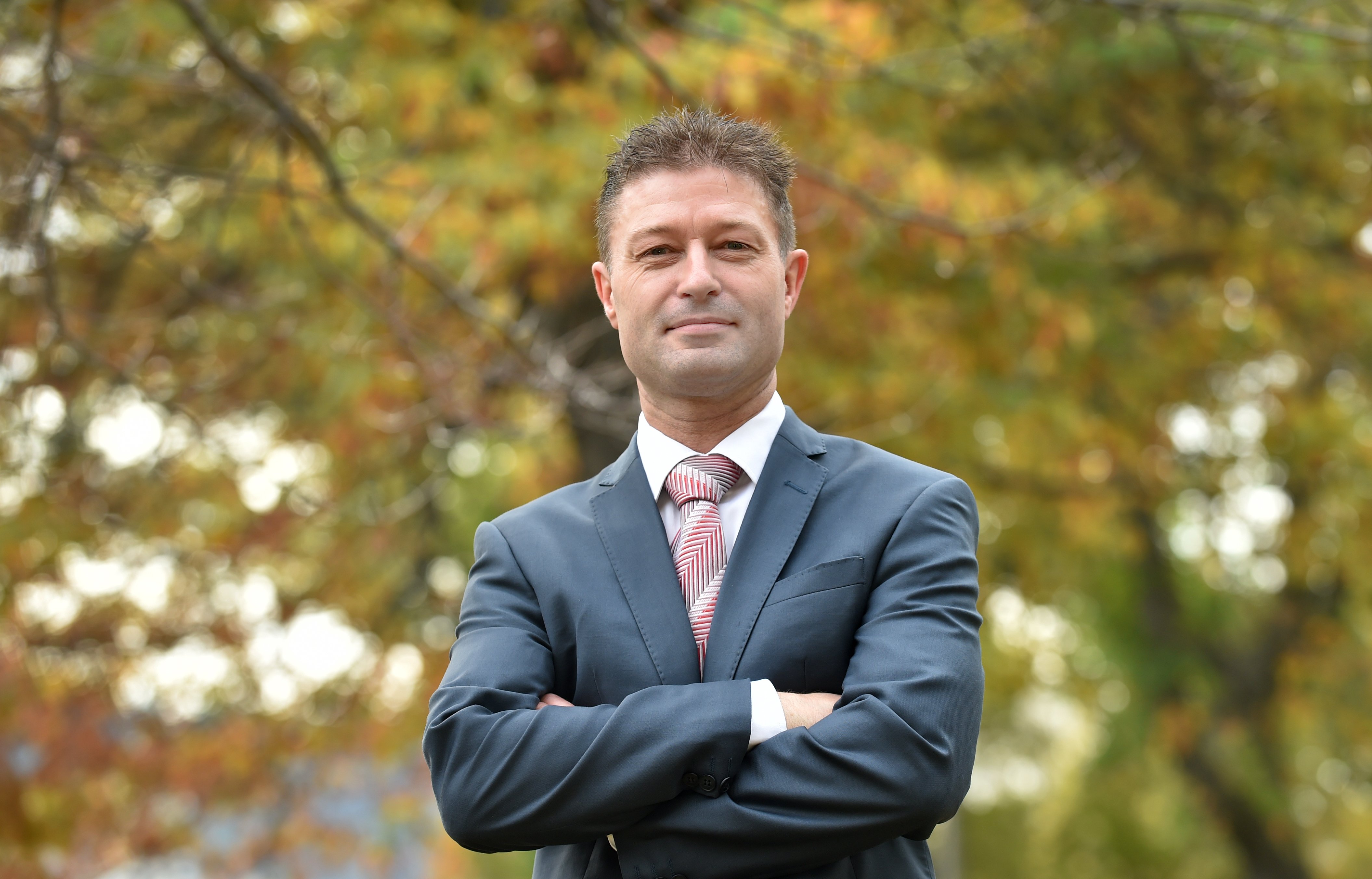 David Shelton was a year 12 pupil at Logan Park High School when he found he had a liking for accounting.
Consequently, he studied commerce at the University of Otago and embarked on a career as an accountant.
A partner at long-established Dunedin firm JW Smeaton, Mr Shelton combines his day job with his role as president of the Otago Chamber of Commerce.
It is his first year in the role and it was somewhat of a baptism of fire with the failure in February of the proposed merger between the chamber and the Otago Southland Employers' Association.
It was announced then that further due diligence had identified some governance and constitutional issues which led both boards to agree not to proceed.
Earlier this week, Mr Shelton said he still believed it was in the best interests that the two entities were one, but acknowledged that was unlikely to happen.
Born and raised in Dunedin, Mr Shelton (48) graduated from university in 1990 and moved to Timaru for a job with Audit New Zealand.
When the office was closed  about 18 months later, he relocated to Christchurch before the opportunity arose to return to Dunedin and join JW Smeaton.
He started work in January 1995 and, at that stage, there were just three in the team. He became a partner in 1997.In 1999, another small accountancy business was acquired to grow the firm. There had been other mergers since then and there were 16 staff now. The firm was established in 1914.
Mr Shelton was elected a director of the Chamber of Commerce five years ago, having completed a governance course through the Institute of Directors. It coincided with the chamber looking for directors, so he put his name forward.
He was finding his role as president very enjoyable, although he admitted he had not necessarily been aware of the time involved with stepping up.
Asked what sort of feedback he was getting from businesses, Mr Shelton said it was "very positive out there at the moment".
Businesses were doing very well and there was a lot of building going on, or about to happen. That, in itself, could create problems, such as skills and staff shortages.
Interest rates were low at the moment which helped and there was a stable government, although that could change.
The decision by Mondelez to close the Cadbury factory in Dunedin in early 2018, putting hundreds of people out of work, was "massive" not only for employees, but also for all businesses that did work with it.
Mr Shelton was in favour of the five-star hotel bid by Tekapo businessman Anthony Tosswill who is seeking approval to build a 17-storey glass tower  opposite the Dunedin Town Hall.
The building would provide 210 hotel rooms, 64 apartments, four penthouse suites, and licensed premises, retail, conference and meeting spaces.
"We really need this hotel to happen," he said, saying it would create jobs during and after  building,  plus  attract visitors, which would also create jobs.
Personally, Mr Shelton believed the city needed another 10,000 to 20,000 people and the associated new businesses would lift employment opportunities for his children when they left school or university.
Opportunities were needed in the future around how to expand the city's business base and create employment and jobs and that was a big part of why he joined the chamber, he said.
The city was a great place to bring up a family. It had fantastic facilities that a lot of other cities should be envious of, great schools and no traffic problems.It  had a lot of retired people and students but the workforce in between was probably a lot lower than many other cities, he said.
The Chamber of Commerce-Employers' Association merger proposal had taken up a lot of time and a lot of things had been put on hold in the past year.
The chamber  had been under-resourced staff-wise and its profile had not been as high as Mr Shelton felt it should be.
It was intended to pick three or four items this year to advocate on strongly. From a business side, the chamber was looking at ways of generating new cash flow as it needed to be less reliant on member subscriptions. There were also plans to host some new events this year.Training was an area the chamber was going to revisit this year, around what it offered. There was going to be a new approach, looking at what was of value and what members wanted.
Apprenticeships were a big thing and the chamber was involved through its 4Trades Apprenticeship Scheme.
There were a lot of businesses now, because of skill shortages, with the options of bringing people from overseas or training them "from scratch".
He had clients who were now starting to take on apprentices, knowing it was a long-term approach.
Mr Shelton's own client base was relatively small —  his largest client employed 25 employees — and the chamber had a broader perspective of business.
There were a lot of successful businesses in Dunedin that people did not know about. All businesses faced the same problems at times, no matter what size they were, he said.
Mr Shelton enjoyed helping his own clients grow their businesses. He spent time visiting them — at least three a week — which was "a lot more fun than sitting in the office churning out sets of accounts".
Without such good teams both at JW Smeaton and at the chamber, it would have been unlikely that he would have taken on the role, he said.
There was a fantastic board of directors at the chamber, who worked hard, and included some "new blood".
The chamber, he acknowledged, pushed him out of his comfort zone a bit, including talking in front of groups of people, but it had been good.
He is married to Melanie and the couple have two daughters, Alyssa (aged 15) and Bridie (who is turning 13 on Easter Sunday),  who attend Otago Girls' High School and are both heavily involved with gymnastics.
The girls were in pre-school gym when they were only 2 or 3 and it was something they had loved ever since, growing to become their passion.
They spent 18 hours a week training and still managed to fit in their homework and schoolwork, he said.
Last year, the girls attended an international gymnastics school in the United States, spending four days in New York followed by two weeks in Pennsylvania.
Mr Shelton managed the University of Otago's Colts rugby team which he quipped was his "male contact", given he had daughters.It had been "incredibly lucky" that, over the past five years, the team had won five banners. That, he jokingly attributed to "good management rather than Pete's coaching", referring to Peter McIntyre, a former Chamber of Commerce president.
Mr Shelton used to play table tennis competitively but now played Sunday mornings with a neighbour, who was an ex-New Zealand champion and 75 — "and he still beats me".