The dream of home ownership is still alive but it is becoming harder to make it a reality for most younger New Zealanders, new research has found.
The Financial Services Council yesterday released its ''Money and You: Generation Rent'' research that looked at New Zealanders' views on home ownership and the challenges facing the generation.
In recent years as home ownership has become harder to achieve, people aged 18-39 have become known as ''Generation Rent''.
The research found that of the group, which makes up 1.5 million New Zealanders, 40% owned a home and the remaining 60% were renters.
About 83% of Generation Renters surveyed believed owning a home was a ticket to long-term financial security, and 55% were actively working towards a home in the next five years.
It was becoming more out of reach, and most people agreed, whether they were renters or not, Financial Services Council chief executive Richard Klipin said.
Home ownership was now unattainable for the average person, 82% of respondents believed.
Mr Klipin described the research findings as ''concerning, alarming and it is surprising''.
He said the question that needed to be raised was how New Zealand could support its younger people who wanted to get into the property market to do so.
KiwiSaver and other online digital investment platforms, such as Sharesies and Hatch, would be key to helping the younger generation achieve property ownership, Mr Klipin said.
''The dominant assets that younger New Zealanders will have is KiwiSaver and that has the ability with first homes.
''Now, it is about working with younger people to work out what role KiwiSaver and non-KiwiSaver investing play in getting on to the property ladder,'' Mr Klipin said.
What do Dunedin's Generation Renters think?
1. Do you think you will ever own a home?
2. Are you actively engaged in KiwiSaver or online investment platforms?
Photos: Gregor Richardson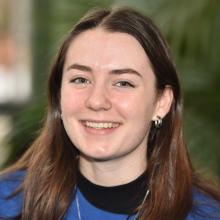 SUMMER PAULIN (aged 18)
1. I hope so but I'm going to need a big loan and a good job to get there but I don't think it is impossible.
2. Yes I am. I make regular contributions from my wage but I probably need to learn a bit more.
ABBY STERLING (19)
1. I would like to think so but how I am going to get there is agood question. Ideally I'd like to buy some land and build on it but that is a bit ambitious.
2. No and I probably do not know enough about it either.
JOE HAZELHURST (22)
'1. Yes but after working hard for about 10-15 years to save up enough, but I think I will be able to do it one day.
2. During the summer I put 6% of my wage and I am signed up to Sharesies but I only have about $200 in it so I should probably take it a bit more seriously.
LUKE GORDON (21)
1. I would like to think so but it will take years of hard saving, and I think my masters of finance will help me learn a bit more about what I need to do to get there.
2. Probably not enough, really, but I check to see how much is in my KiwiSaver every now and again.