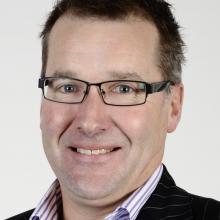 Fallout from the scrutiny of United States social media companies  continued to hurt global sharemarkets this week, something which may continue into next week.
United States politicians have suggested legislative  action might be necessary to counteract foreign efforts to influence US elections and political discussion on social media.
Craigs Investment Partners broker Chris Timms said yesterday  technology companies had been given a free ride during most of the current economic cycle.
To go from being the favourite sector changing the world to suddenly being highlighted as the bad guys was a big shift for investor sentiment.
The technology-rich Nasdaq fell nearly 1% as Amazon and Apple shares fell 1.8% and 1.7% respectively.
The industrial Standard & Poor's 500 fell  0.4% and the blue chip Dow Jones bucked the trend to end up marginally higher.
Facebook shares fell 2.8% and Alphabet, the parent of Google, slipped 1.3%.Technology shares were still up more than 16% so far this year, although they were down more than 2% this week, Mr Timms said.
Trade concerns continued to linger. The public comment period for proposed tariffs on an additional $US200 billion ($NZ304 billion) worth of Chinese imports ended yesterday. Talks between the US and Canada to renegotiate the North American Free Trade Agreement (Nafta) continued.
Mr Timms said global trade tensions and emerging market woes had kept Asian investors in check.
China's Commerce Ministry warned the country would retaliate against any new tariff measures. US President Donald Trump warned on Thursday the US was not ready to come to an agreement with China.
"Investors have been jittery on concerns about a trade war. Trade talks have been the absolute biggest driver in stocks with the Federal Reserve in the background. Otherwise things look pretty good."
A sharp drop in oil prices hurt Asian markets. Chinese shares fell on fears of additional tariffs. The benchmark Shanghai Composite fell 0.5% and the Hong Kong market fell nearly 1%.
Japanese shares fell on a firmer yen after an annual reshuffle of the Nikkei index and the earthquake in Hokkaido kept investors on edge.
Sharemarkets in Europe were also closing lower on the back of ongoing concerns about potential new US tariffs on China and a sell-off in emerging markets.
The MSCI index of emerging market currencies, which had earlier paused close to 16-month lows, was down 0.02% after two straight days of heavy falls.
Mr Timms said emerging markets had been hit by financial crises in Argentina and Turkey.
In Indonesia, the central bank had intervened in recent weeks to stem the rupiah's slide.