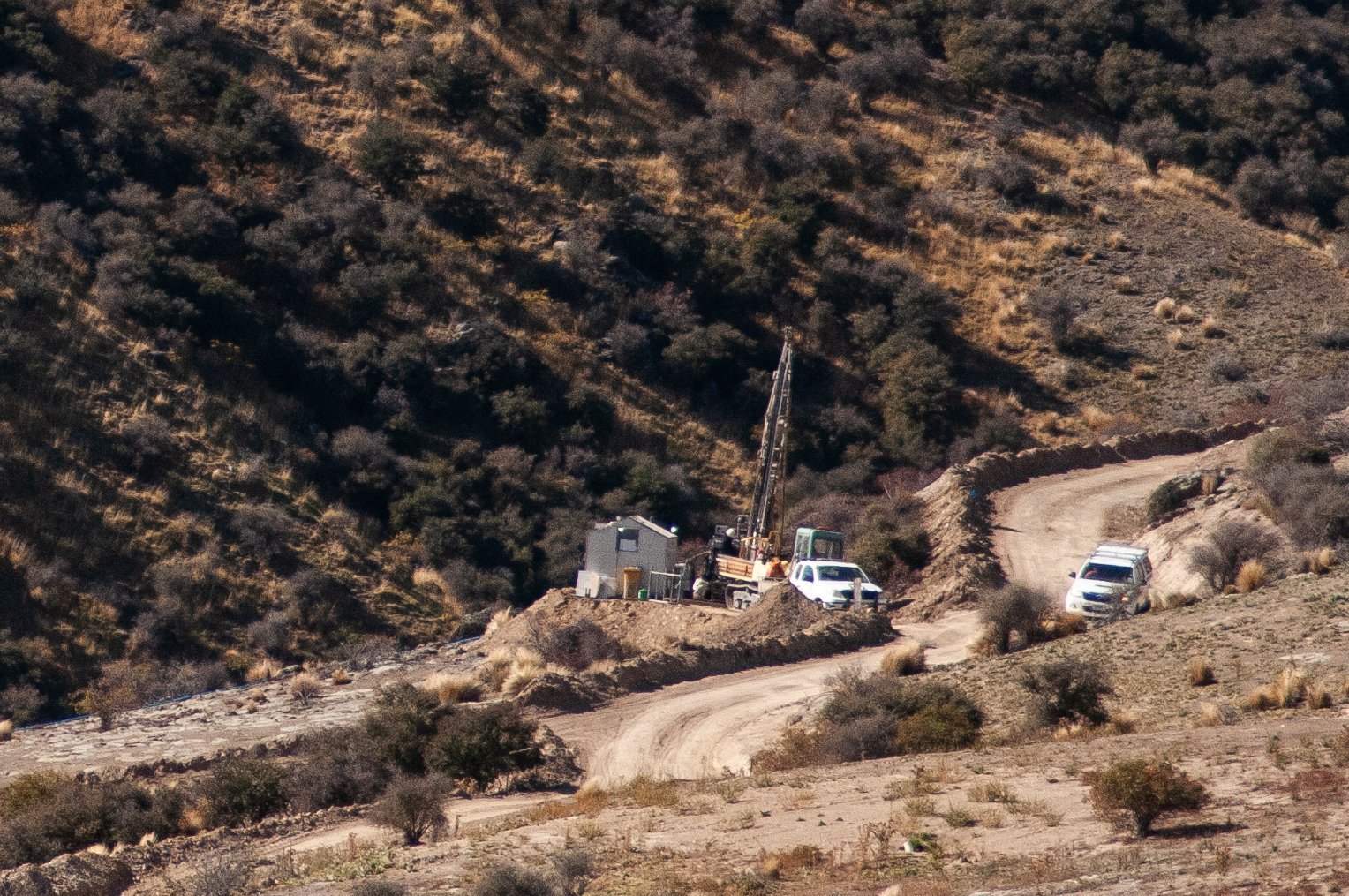 Santana Minerals is reporting a "substantial" increase in gold discovered during its exploratory drilling at the Rise and Shine [RAS] deposit near Tarras, a report to the Australian Stock Exchange yesterday said.
Company executive director Dick Keevers said in a release to shareholders the new 2 million ounce global inferred gold resource platform at RAS was a "significant milestone".
"The execution of our plan to 'follow the gold' [at RAS] during the last few months has paid off handsomely. This is a substantial upgrade in our MRE [mineral resource estimate], both in a large increase in inferred contained ounces of Au at our lower cut-off grade and the definition of a substantial tonnage of higher-grade [gold] . . . We have really opened up the prospect of future underground mining of the deeper parts of the RAS deposit if RAS continues further down plunge, which our geological model suggests it should," Mr Keevers said.
Tarras-based project manager and company director Kim Bunting said the higher-grade gold discovery meant there were now two mining options: open pit or underground mining.
Mr Bunting said there had been extensive exploration at RAS and it would continue to find the limits of the deposit.
There was a "good chance" the resources could step up from the "inferred" category to the "indicated" category, but still a long way off from being at the "measured" or "mineable" category, he said.
The drilling results means Santana Minerals can proceed with confidence to explore other areas under permits held by its 100% subsidiary company Matakanui Gold Ltd.
The four sites of the Bendigo-Ophir project are Come In Time Battery, Rise and Shine, Shreks and Shreks East deposits.
These four deposits cover 4km within a 30km field, about 90km northwest of Oceania Gold Ltd's goldmine at Macraes.
Mr Bunting said Santana Minerals was keen to find out if there was another Rise and Shine.
There was a lot of work still to be done, including metallurgy studies and environmental checks and balances.
Mining permits would be needed, should the project reach the "measured" or "mineable" stage.
The company also had to think about Resource Management Act consents and neighbourly considerations, he said.
The approximate timing to achieve all this work would be in the next five years, Mr Bunting said.
The exploration permits run for five years and Santana Minerals has a right to apply for renewals, he said.
The Department of Conservation is a neighbour and although the Bendigo-Ophir permits extend over Doc reserve, none of the exploratory drilling was happening on Doc land, Mr Bunting said.
With Doc consent, some mapping and minimum impact work with hand-held methods had occurred in the reserve, and some drill tracks had been created on Bendigo Station and Ardgour Station freehold land.
Archaeologists were also guiding the overall project, he said.
Based on gold prices yesterday on goldprice.org, an in-ground resource of 2 million ounces would be worth about $5,646,000,000 (valued at about $2823 per ounce).
However, Mr Bunting said that value really meant nothing, as mining was an expensive business, with all the usual business overheads, and the cost of extraction that must be considered.
Gold mining began at Bendigo in 1862 but was eventually abandoned, with the ruined towns of Welsh Town and Logan Town now part of a Department of Conservation historic reserve.