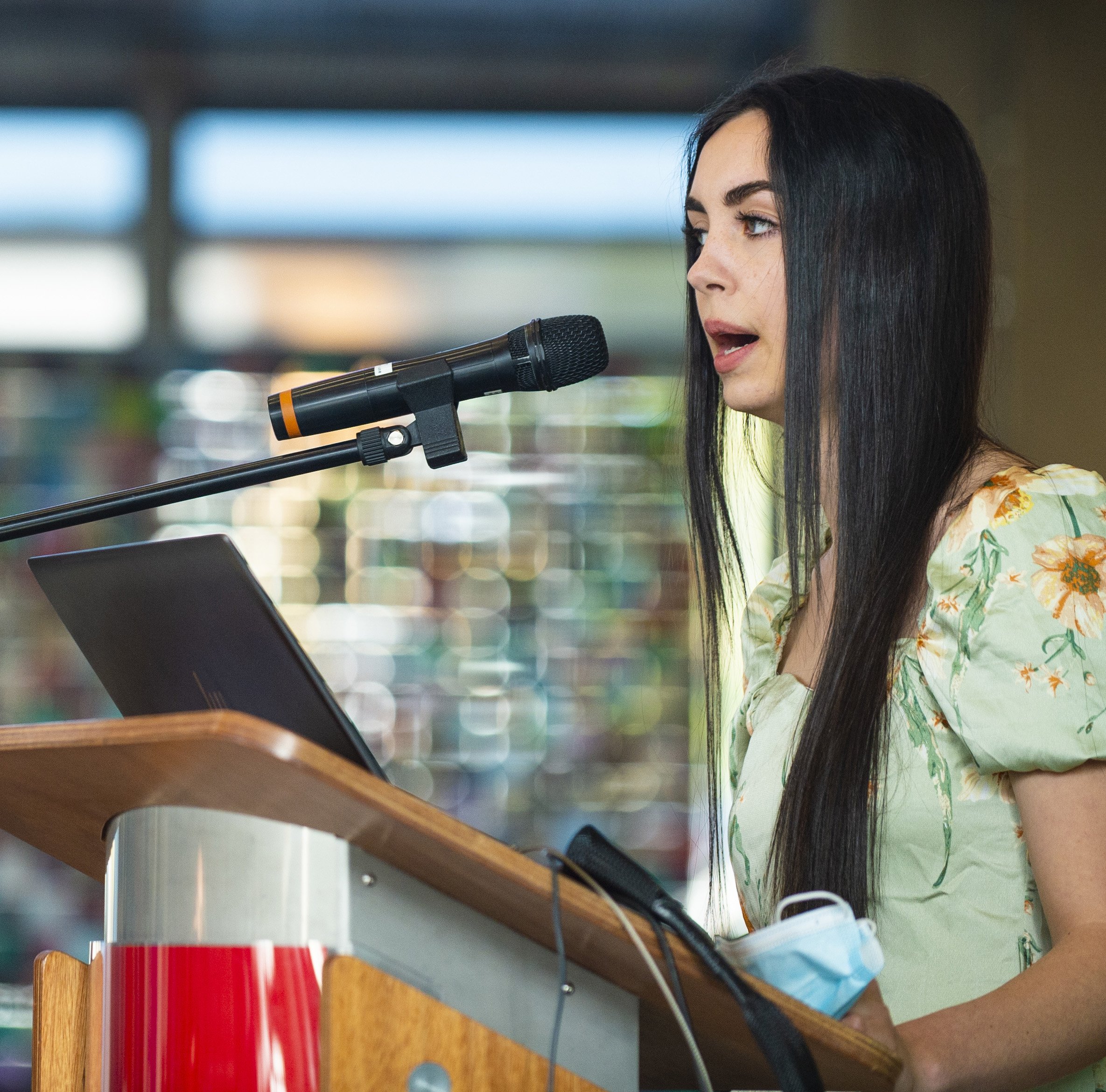 Georgia Cleaver loves thrift shopping.
She also loves business.
Now the two have won her an award at an international entrepreneurship competition.
Last week, the fourth-year University of Otago student competed at the Queen's Entrepreneurs' Competition (QEC), run by Queen's University in Toronto, Canada.
The competition, which was in its 34th year, was aimed at undergraduate students who were developing a business.
Miss Cleaver went through Startup Dunedin's Audacious programme last year, which was where she came up with the idea for her business — an online platform called Loopedit, for thrift stores, also known as second-hand stores.
Miss Cleaver and her two co-founders — Jacob Myron and Sam Waayer — applied for QEC late last year and made it into the top 15 .
That qualified them for the final, where they spent three days virtually pitching their business plans to a panel of Canadian business leaders.
Usually the event would be held in person, but Covid-19 restrictions prevented that.
The group spent the three days working and networking with professionals before presenting their idea at the end of it. Miss Cleaver's idea won the innovation award.
Winning was "very exciting", particularly because they were the first New Zealand group to compete at the competition.
"We were just pleased to be there so we were blown away when the award was announced," she said.
Miss Cleaver had been doing research and validation into the idea and was confident there was a market for it, particularly with the rise in sustainable shopping.
The group were currently building their product and hoped to be able to get some stores on the platform soon.
While doing that they would be also going through a business incubation programme, Miss Cleaver said.