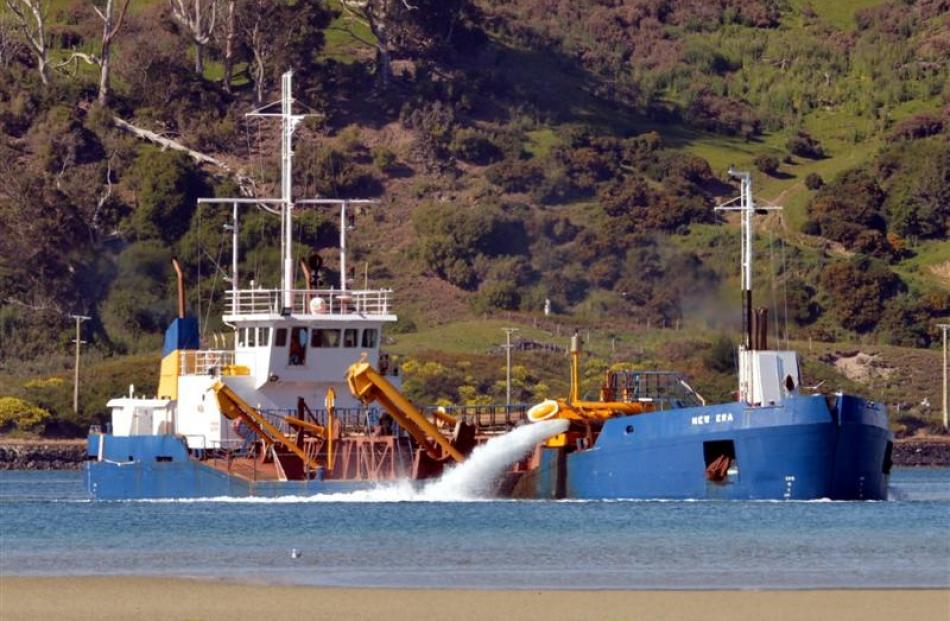 Port Otago has given its best indication yet that proposals to begin dredging the channel may be further away than anticipated.
Port Otago has consent for the next 20 years to widen and deepen the lower channel from Port Chalmers to Taiaroa Head, in anticipation of calls from larger container ships.
However, Port Otago chairman Dave Faulkner said indications were that the larger shipping lines had made no decisions on large ship visits.
''It looks like a five-year horizon, which means we have time up our sleeves,'' he said.
Port Otago chief executive Geoff Plunket had visited major shipping lines overseas in recent months.
Mr Faulkner said there had been expressions of interests in tenders for the dredging job, noting that the delivery cost of getting dredges from West Australia or Asia was high.
However, there could be an option to share an operator, brought in to work for another port, he told a full meeting of the Otago Regional Council last week.
A final decision on dredging is due within weeks.
On the question of an increased share of cargo, ORC chairman Stephen Woodhouse asked if Port Otago was getting its share of dairy exports from its operations in Timaru.
Mr Faulkner said Port Otago had two trains daily and hoped its annual total of 9000 TEUs (20-foot containers) might increase in the future.