The arrival of a new $15 million air ambulance helicopter in Dunedin has cemented Otago's rescue helicopter service as the best in the country, its founding pilot says.
The Airbus H145 twin-engine helicopter bought by Helicopters Otago for use by the Otago Regional Rescue Helicopter service is one of two which recently arrived from Germany.
They were officially launched at a ceremony in Christchurch yesterday, and are set to enter service in the South from today.
Helicopters Otago managing director and chief executive Graeme Gale, who is also founding pilot of the Otago rescue service, said the new helicopter was fast, smooth and ''fantastic'' to fly.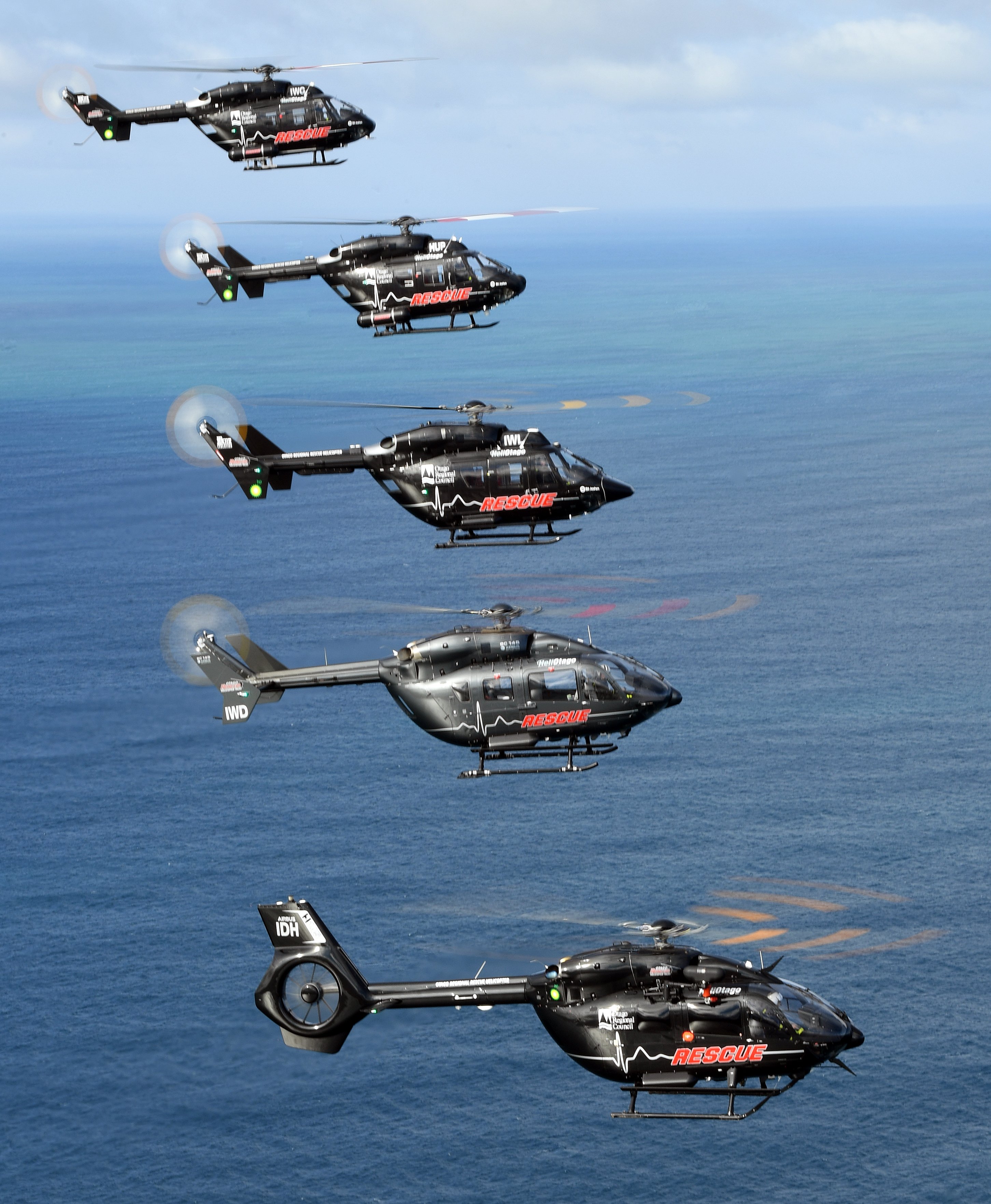 The aircraft's capabilities allowed it to hover automatically at the push of a button.
Its terrain awareness system meant ''if you're over water, it will come down to 150ft and it won't go any further until I put a command in to make it do that'', Mr Gale said.
The H145 had more room in the rear, allowing medical professionals extra space and the capacity for family members to travel with the patient.
Asked if Otago had the best air ambulance service in the country, Mr Gale was unequivocal.
''Without a doubt. Show me one that's better.''
He also paid tribute to the ''excellent relationships'' the service had with St John, whose intensive care paramedics crewed the aircraft, along with Dunedin Hospital.
There are now three helicopters available round the clock in Dunedin and one permanently based in Queenstown.
But to keep four machines available required six machines doing the job, Mr Gale said.
Health Minister David Clark unveiled the two Airbus helicopters at an official launch in Christchurch at GCH Aviation, where the other machine will be based.
Their arrival follows last year's announcement of an agreement with Helicopter Emergency Medical Services New Zealand Ltd, a joint venture between GCH Aviation in Christchurch and Helicopters Otago, based in Mosgiel, to provide air ambulance services in the South Island
That agreement enabled all rescue helicopter bases in the South to continue operating, after the future of the Te Anau rescue helicopter service was earlier in doubt.
The service will continue to be supported by BK 117 aircraft and crew bases at Nelson, Greymouth and Queenstown, along with an at-call service available from Te Anau.
Ministry of Health community and ambulance services group manager Andrew Inder said the National Ambulance Sector Office was aiming to create a nationally integrated network of air ambulance services.
By the numbers
Airbus H145
Cruise speed: 238kmh
Max range: 647km
Useful load: 1905kg
Fuel tanks: 723kg
More room, allowing for family to ride along.
Advanced digital technology, including terrain awareness systems, which also reduces weight.
Cost per helicopter: $15 million.