One by one, the royals are arriving back in Dunedin.
Those who had no idea they were coming soon learned about it when bells across the city started pealing.
The first royal northern albatross/toroa arrived at Pukekura/Taiaroa Head last Thursday - a 9-year-old female called Blue Lime White - and many more are expected to arrive over the next few weeks.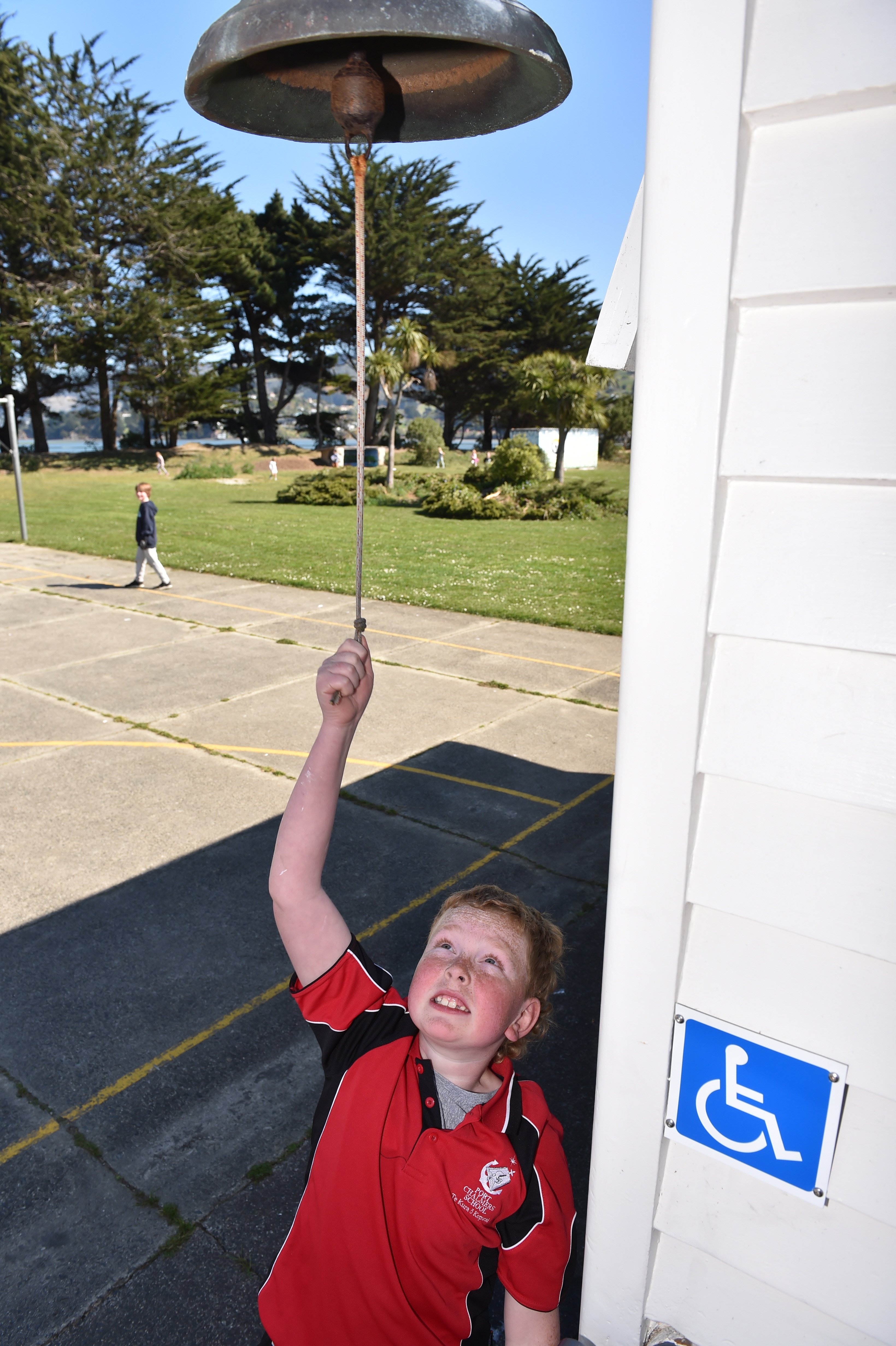 In a long-held tradition, Dunedin's schools, churches and public buildings pealed their bells across the city at 1pm yesterday, to celebrate the return of the first albatross for the 2020-21 breeding season.
As well as the traditional bells, many people set bell chimes on their mobile phones to ring at 1pm, and a "Welcome Back" flag was hoisted outside the Mayor's office.
Dunedin hosts the world's only mainland northern royal albatross breeding colony, which is a source of pride and a symbol of the city — the wildlife capital of New Zealand.
Otago Peninsula Trust marketing manager and Dunedin City councillor Sophie Barker said she joined Dunedin Mayor Aaron Hawkins and councillor Steve Walker to ring the Otaru Bell, and was amazed to hear so many other bell-ringers participating.
"We were listening to all the other bells ringing across the city. It was just magical.
"People tell us they cry when they hear the bells. They know the albatross are back and we're all celebrating.
"We've got more and more people across the city, and the world, ringing their bells, sending us photos and videos.
"It's a really wonderful part of Dunedin's heritage."
The colony is home to more than 250 toroa which, once mature, breed every two years.
Last season 135 birds returned, 11 of them for the first time.
It was hoped a similar number, if not more, would return this year.