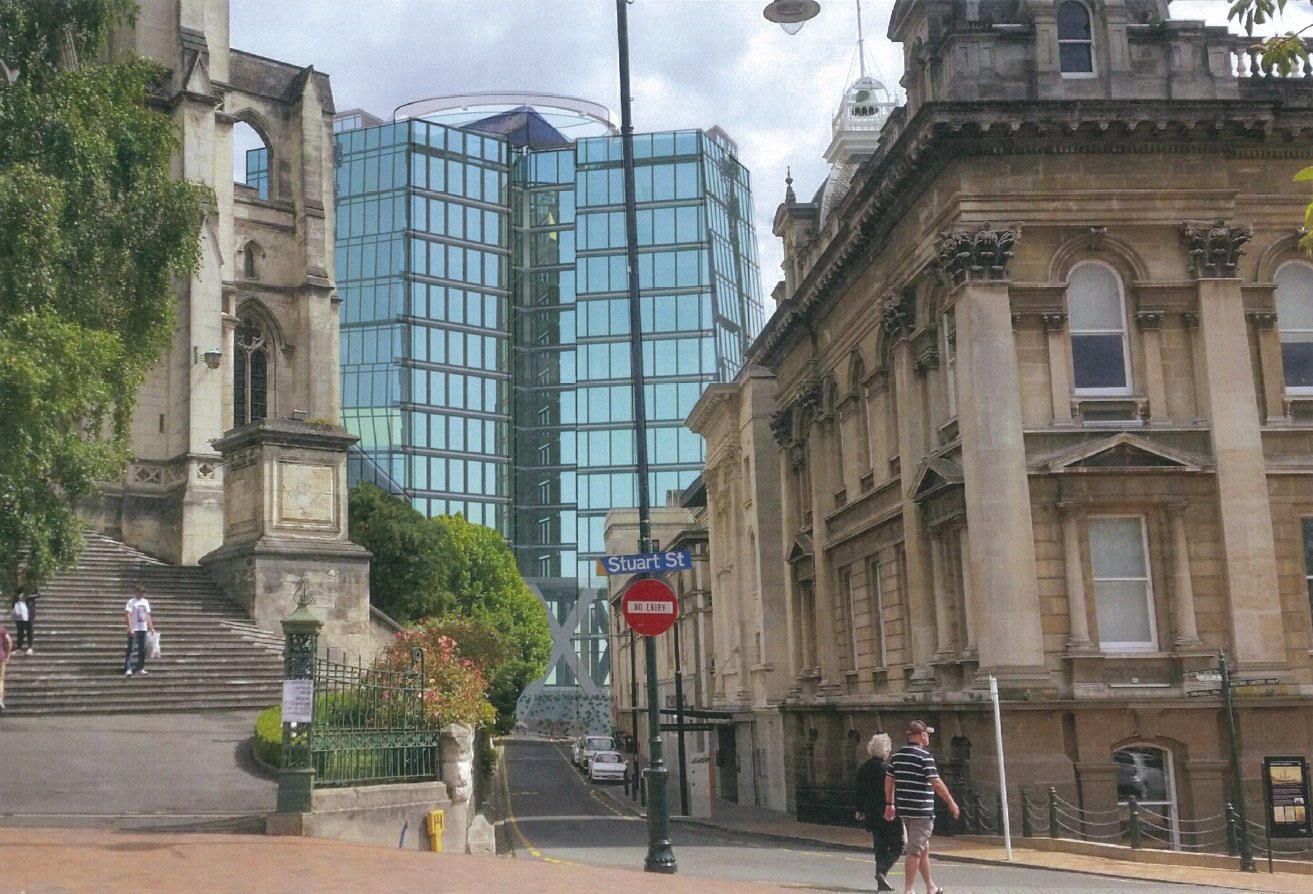 The Dunedin City Council has been flooded with submissions opposing Dunedin's proposed five-star hotel.
The deadline for receiving submissions on the proposed $75 million Moray Pl hotel was yesterday.
Just before the deadline, the council had received 245 submissions.
Council resource consents manager Alan Worthington said of the 195 submissions it had processed, 147 were opposed, 33 were for and four neutral.
More submissions were likely to come in at the last minute, late yesterday afternoon, Mr Worthington said.
The strong opposition from submitters contrasted with a survey of Otago Chamber of Commerce members showing 320 supported the development versus 44 who were opposed.
The survey formed part of the chamber's submission in favour of the hotel.
Submitters to the council against the hotel were worried about its height and a loss of parking.
But the most common concern was the proposed design was out of place with the surrounding heritage buildings, with one submitter calling it a ''total blot'' on the landscape.
Supporters argued it would deliver a boost to the city's tourist industry, economy and that it was declined it would send the wrong message to people interested in investing in Dunedin.
The submissions process will be followed by a public hearing before independent commissioners, expected to be later this year.
If approved, the 17-storey glass tower would be built on the council's car park, at the corner of Moray Pl and Filleul St, opposite the Dunedin Town Hall.