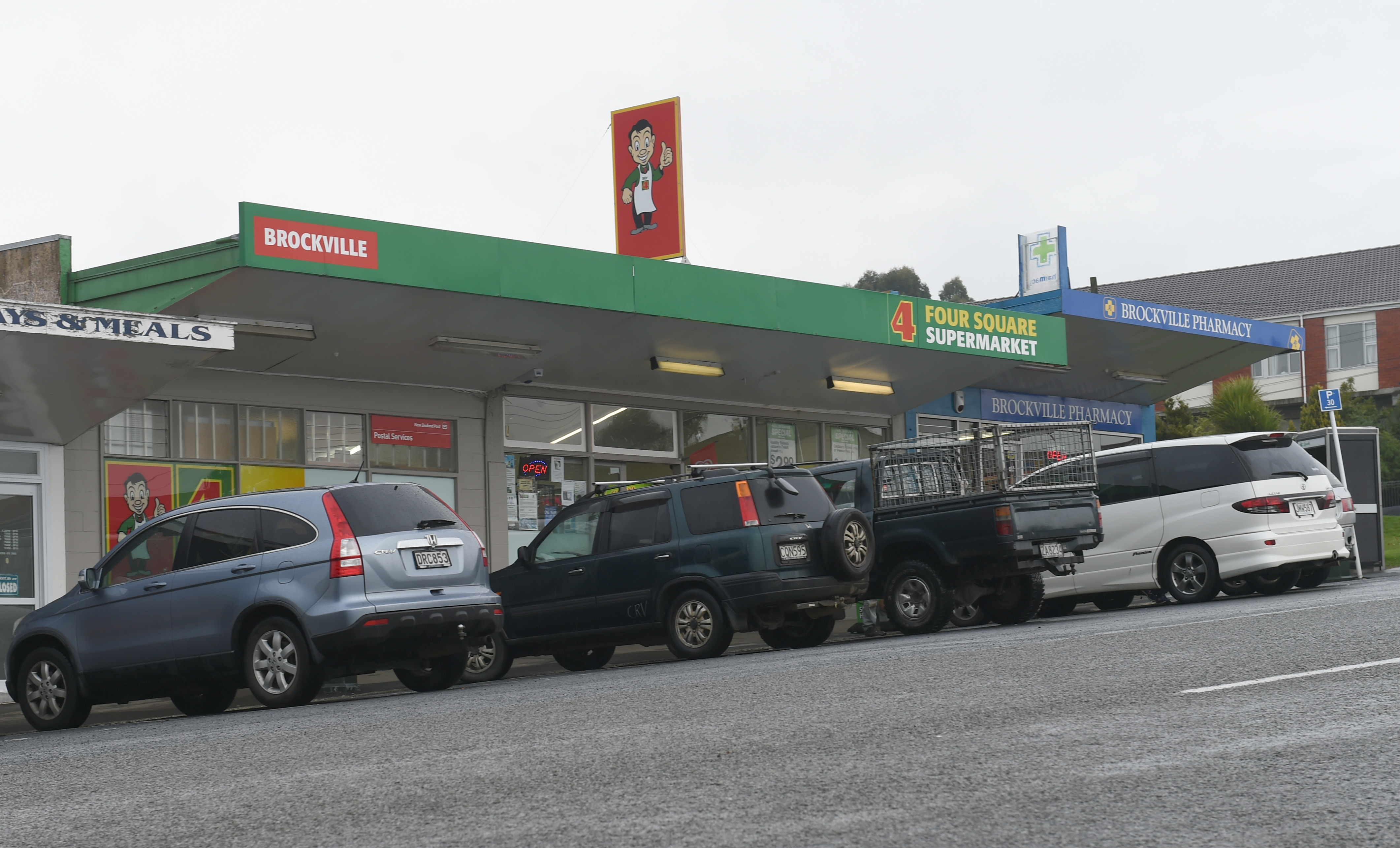 A Dunedin supermarket  with a perfect record selling alcohol faces losing its liquor licence over the amount of tobacco products it sells.
A report  on the licence application by Brockville Four Square Supermarket said the police, public and Medical Officer of Health did not oppose the liquor licence, and there were no issues about the suitability of the applicants Greg and Zandra Davis.
The problem was a breakdown of the shop's sales revenue showed the principal income  of the business  came  from the sale of tobacco.
Foodstuffs, which owns the Four Square chain, said tobacco was increasingly becoming shops' main  revenue stream,  as prices rose each year because of government tax hikes.
Dunedin City Council liquor licensing inspector Tony Mole said in his report  39.50% of the shop's  revenue was  from  tobacco products, while food products made up 28.64% of  income. According to  the Sale and Supply of Alcohol Regulations Act 2013,  the  shop's high tobacco income meant it had to be considered its  "principal business".
"Under this interpretation of the Act and the regulations, we would conclude that Brockville Four Square cannot be considered a grocery store for the purposes of licensing," Mr Mole said.
The shop  did not appear to meet the requirements  for a different off-licence application, documents showed.
Mr Mole said it was the first such case in Dunedin.
Foodstuffs New Zealand government relations general manager Melissa Hodd said tobacco sales revenue had risen "steeply, very quickly and disproportionately to food" as a result of the government policy of  increasing excise tax on tobacco products.
The impact the revenue increase was having on licensing decisions was an unintended consequence of tobacco tax. Foodstuffs was in talks  with the Government about the issue. It was the first case Foodstuffs had faced in Otago, but it was an increasing problem throughout New Zealand, she said.
"While the business has had this issue on the radar since the implementation of the Sale and Supply of Liquor Act 2012, it has only become a problem recently as the tobacco tax hikes are coming into effect."
In 2016 the Medical Officer of Health overturned a decision by the Whangarei district licensing committee  to renew an off-licence for a grocery shop. Tobacco accounted for 50% of sales revenue, and the committee  did not give proper weight to the fact food was not the shop's  principal business, it was found.
The shop  was not granted a licence renewal.
Cockle Bay Four Square, in Auckland, also had its liquor licence renewal application declined last year on the basis it  sold too much tobacco to be considered a grocery shop. The owners of Brockville Four Square declined to comment.
The Alcohol Regulatory and Licensing Authority did not respond to questions.
Sales split
• 39.50% Tobacco
• 28.64% Food products
• 12.80% Other items
• 12% Convenience foods
• 7.06% Alcohol