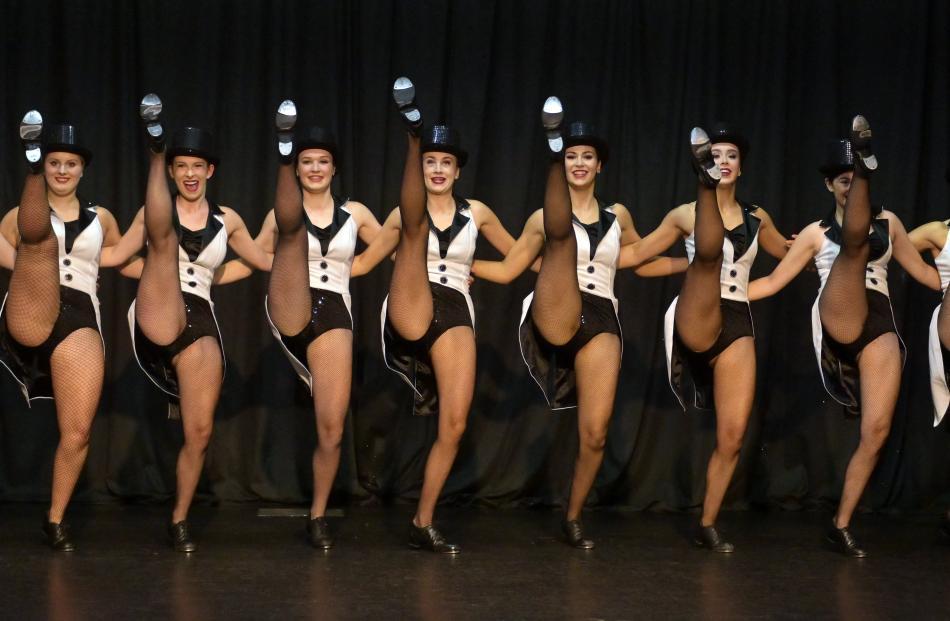 Generations of Dunedin dancers dusted off top hats and tap shoes to celebrate the city's love of tap dancing at the weekend.
The 300-seat Mosgiel Coronation Hall was almost full for the 50th anniversary performance of the Dunedin Tap Dancing Society on Saturday.
Dozens of performers from throughout the society's history took the stage.
Society president Denise Henderson said many were "digging old routines from out of the cupboard".
"It's an amazing celebration."
People came from all around New Zealand as well as Australia to catch the show.
"Tap is very big in Dunedin. Probably outside of Auckland we are the strongest centre for tap."
She had taught the dance form since 1982, she said.
It was great to see so many students return, some of whom had gone on to become teachers themselves, she said.
Colleen Baxter, who started the society, was watching from the audience.