THE BOY FROM GORGE RIVER
Chris Long
HarperCollins
REVIWED BY DAVID BARNES
This is the third book to emerge in recent years from Gorge River, South Westland, population four.
Before Chris Long's father Robert, known to most as Beansprout, wrote his memoir (followed by one by his wife, Catherine), the fact that anyone lived at Gorge River, 70km southwest of Haast and a couple of days walk from the nearest road, was only known to the few fishermen and trampers who ventured there.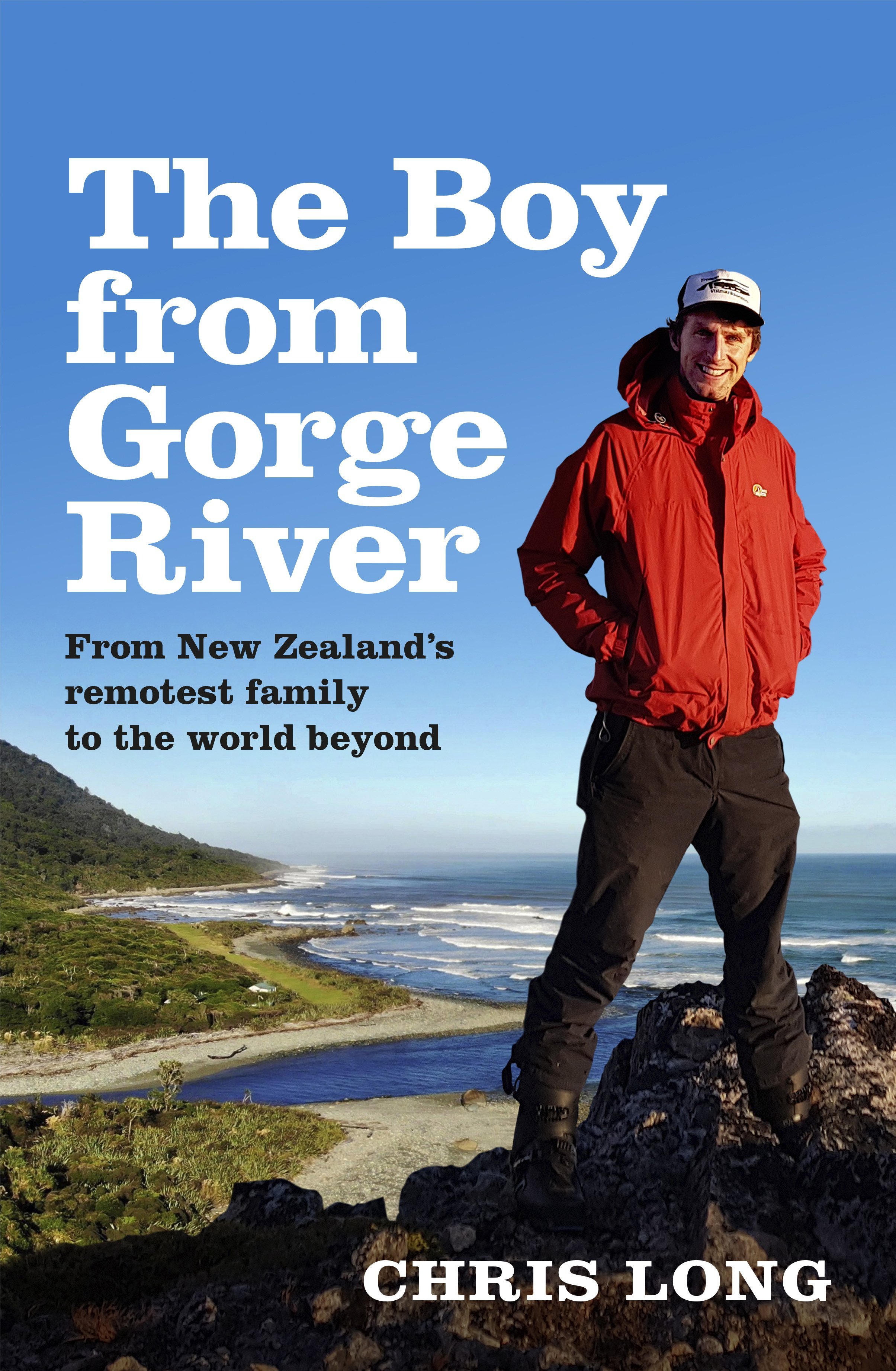 Robert took over an abandoned mining company hut in the 1980s, living a self-sufficient life alone until he was joined by Catherine and then raising their two children.
The first half of the book will be familiar ground for anyone who has read his parents' books, although naturally often from the different perspective of a child. There are the challenges of living off the land and without many of the accoutrements of modern society, and the opportunities that differed from those of his urban peers, such as some entrepreneurial possum hunting. Visitors were not as rare as you would imagine, and they do feature in the book.
The tale really comes into its own at the point where the author starts to contemplate leaving Gorge River, which he eventually does for his final year at school. Chris's description of the decision-making process, the reaction of his parents, and then his adaptation to a ''normal'' teenage life in Wanaka show a high degree of insight.
The outdoor pursuits course at Mt Aspiring College, followed by another at Otago Polytechnic built on a 17-year apprenticeship living in a wild and remote location together gave him a springboard to a remarkable next decade of adventure and travel. He notes that, looking back, within three years he thinks he had acquired any life skills that his Gorge River upbringing may have missed out.
The second part of the book details some of those adventures, and it is here that the book changes gear. On graduating, his first job is as a kayaking guide at Milford Sound. It was perhaps inevitable that his eyes would be drawn skyward, and so a solo ascent of Mitre Peak beckoned. Not an easy ascent, the account as gripping.
His next job was as a kitchen hand on a Russian icebreaker taking tourists to the Antarctic. From there, the CV gets pretty impressive - he's hunted possums in Westland, fundraised for charities in Perth, been a ski patroller, a field trainer at Scott Base, guided tourists in the Antarctic and been a dog sled driver in Norway. The theme is almost always remote and wild places.
In between, he travelled the world and has now visited more than 60 countries.
The most interesting and entertaining chapter described being aboard a yacht that sailed through the North West Passage.
David Barnes lives in Lower Hutt and is an avid tramper and armchair mountaineer.