Emma Wood gives a roundup on the latest children's books.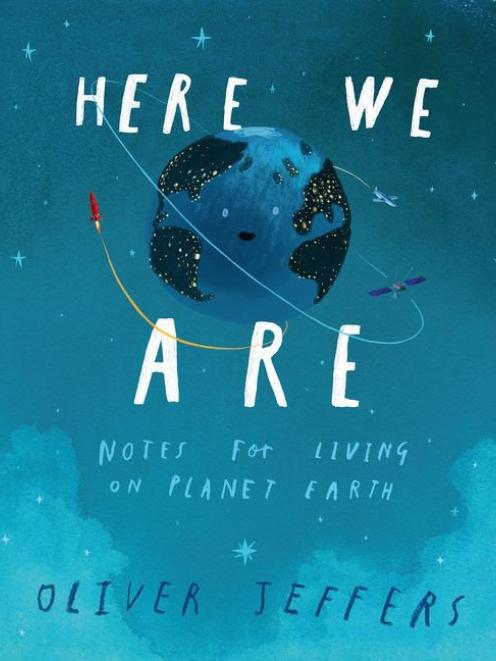 HERE WE ARE: NOTES FOR LIVING ON PLANET EARTH
Oliver Jeffers
HarperCollins
Written as a love letter from parent to child, this book was created in the months after Oliver Jeffers became a father.
"These are the things I think you need to know," he writes, dedicating the book to his son.
Jeffers' distinct storytelling style is both poignant and witty. Alongside a delightfully-stylised cross-section of the human body, he notes, ''You have a body. Look after it, as most bits don't grow back.''The illustrations throughout are stunning and children will enjoy identifying the many animals, occupations and objects contained within them.
A treasure of a book.
Ages 3+
 
TOROA'S JOURNEY
Maria Gill & Gavin Mouldey
Potton & Burton
After fledging, Toroa — the 500th royal albatross chick to hatch at Dunedin's Taiaroa Head colony — spent a remarkable seven years at sea before returning to the mainland to breed.
Maria Gill constructs a compelling narrative of this epic trip, informed by data transmitted from Toroa's tracking device. She expertly weaves a wealth of factual detail throughout, resulting in an educational and enjoyable read.
This is a beautiful-looking book too, thanks to Gavin Mouldey's evocative illustrations that bring the story to life superbly.
Highly recommended.
Ages 3+
GECKO
Raymond Huber & Brian Lovelock
Walker Books
Did you know geckos often eat their own skin and tails, and clean their eyeballs with their tongues?
Children will devour these and the many other fascinating facts in this latest book from Dunedin-based Raymond Huber, the current children's writer in residence at the University of Otago.
Huber conceives a couple of perilous days in the life of a Tokay gecko that is on the lookout for its next meal while trying to avoid being eaten itself.
Brian Lovelock's vibrant artwork is captivating, and the charming facial expressions on his geckos bring real character to the book.
Ages 3+
GRACE AND KATIE
Susanne Merritt & Liz Anelli
EK Books
Sisters Grace and Katie each decide to draw a map of their home. Grace's is neat and orderly, while Katie's is bright and expressive. Can the girls work together to make their pictures better? Published by  Dunedin-based EK Books (which recently relocated from Australia), this sweet and gentle story celebrates individuality and inclusiveness.
Liz Anelli's glorious artwork offers plenty of depth and detail to engross readers, cleverly reflecting, and ultimately combining, the two characters' distinct creative styles.
Ages 3+
- Emma Wood is a Dunedin writer and communications specialist.