Our music reviewers reflect on their favourite albums of the year ...
MARK ORTON
Mark Lanegan.
Blues Funeral
Mr Lanegan might be a cantankerous character probably best known for his collaborations with Queens of the Stone Age, but for those initiated into his world of brooding seediness, his solo albums rarely disappoint.
There simply is no-one better at channelling the dark side of the human psyche via a voice that sounds as if he guzzles gravel for breakfast.
Blues Funeral is an intense portrait of gothic Americana and Lanegan's finest album.
The Datsuns.
Death Rattle Boogie
Cambridge's finest four roared back into local consciousness with their best album since they lit up sweaty pubs in the early 2000s.
Death Rattle Boogie is a behemoth. Weighing in at just over 50 minutes, the album swings from the furious guitar of garage band stompers Gods are Bored and Gold Halo to the funky energy of Skull Full of Bone and on to the semi-cinematic grandeur of Wander the Night. Light years from where they began as musicians, The Datsuns fortunately don't stray too far from the recipe that has served them (and us) so well.
The Shins.
Port of Morrow
Freed from almost all of his old band-mates, frontman James Mercer has crafted one of the most infectious sets of tunes of 2012.
Mercer's melodic lyricism supplanted with his occasional falsetto flourishes, is writ large all over Port of Morrow.
In collaboration with multi-instrumentalist Greg Kurstin, Mercer delivers a set brimming with pop catchiness and sophistication that shares little linearity with The Shins' previous albums. It might frustrate dyed-in-the-wool lo-fi fans, but give it a chance.
This is one album that requires a good few listens before the intricate hooks take hold.
Nice surprise: The Cult.
Choice of Weapon
Nearly a quarter of a century since Messrs Astbury and Duffy conquered the New Zealand charts with Firewoman, they explode back into relevance with a career-defining album. No spring chicken, Ian Astbury's muscular baritone is as commanding as it has ever been and with Billy Duffy rifling through his never-ending bag of tasty riffs, Choice of Weapon is one great rock album. With Astbury's steely social conscience littered all over the lyric sheet there is not a whiff of the '90s excesses that once derailed them. A fine thing indeed.
---
JEFF HARFORD
Jimmy Cliff.
Rebirth
It wasn't a bad year for the elder statesmen, with Dr John (Locked Down), Leonard Cohen (Old Ideas) and Bruce Springsteen (Wrecking Ball) each turning in decent albums. But 64-year-old reggae master Jimmy Cliff pipped them all with this rejuvenating release, aided and abetted by ultra-present production from Rancid's Tim Armstrong. Cliff's naturally mellifluous singing has always led him away from the more abrasive message songs but here he commands respect simply by being an old dog wearing the wisdom that comes with five decades in the industry. Bouncing ska and rocksteady beats lift a dozen great numbers, with Cliff in great voice.
Melody's Echo Chamber.
Melody's Echo Chamber
Tame Impala's Kevin Parker produced a top album of his own with Lonerism, but this project delivered a stunning dream-pop release for his girlfriend, classically trained Parisian Melody Prochet.
There are echoes (funnily enough) of Cocteau Twins, Mazzy Star and Slowdive, and even a nod in the direction of Serge Gainsbourg's more lush works, but the overriding feel is contemporary and adventurous.
Nimble bass lines pull in and out of focus over trip-hop beats, while samples and studio effects add plenty to the sense of wonder without detracting from Prochet's mesmerising vocals on this impressive 11-track debut.
Beak>.
>>.
Portishead prime mover Geoff Barrow likes to keep busy in the long stretches between his main band's releases, and Beak is the vehicle that allows him to explore his krautrock leanings.
This second Beak album most closely resembles something Can might have pulled out of the vault, with half a dozen tracks riding a motorik beat and hypnotic, Holger Czukay-inspired bass riffs, but Barrow's world is a colder, darker place than theirs.
Mournful, barely discernible vocals act more as an instrument than a vehicle for narrative, which all goes to add to the sense that these tracks are forming spontaneously, in the way that good jams do.
Nice surprises:
On a local level, Dunedin's Shifting Sands delivered accomplished full-length release Feel, with songwriter/singer Mike McLeod finding his feet as a purveyor of dreamy psych-pop that drifts between the light and dark.
Elsewhere, Lyttelton Records' debut release saw Marlon Williams, of the Unfaithful Ways, team up with Delaney Davidson for the excellent Sad But True: The Secret History of Country Music Songwriting Volume 1, and this is one listener who would like to see Williams deliver a solo release that further explores his penchant for the plaintive traditional style.
---
JOHN HAYDEN
Frank Ocean.
Channel Orange
Aligned with hip-hop collective Odd Future, Frank Ocean's gorgeous major label debut ignored cartoon violence and toilet humour in favour of spaced-out soul and an eerie intimacy, exposing a major leftfield R&B talent who tenderly crooned about fatherless childhoods, rich kids, and, er, Cleopatra of Egypt in the astounding Pyramids.
Homebrew.
Homebrew
Although they acted the goat at this year's New Zealand music awards, the debut LP from West Auckland hip-hoppers Homebrew was anything but obnoxious. 
Or maybe it was, and perhaps that's the point.
Quite simply unlike any local release in terms of its subject matter, candour, and lush organic textures.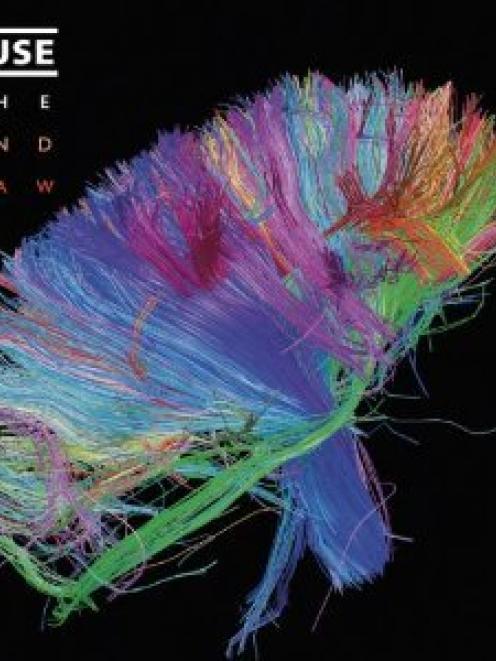 Muse.
The 2nd Law
Muse continues to push the pomp-rock envelope with each release.
When Survival - with its epic scope and ludicrous falsetto - was chosen to soundtrack this year's Olympics, it made us all believe in pomposity and paranoia, as well as a band embracing ridicule while breathlessly expanding their parameters.
Nice surprise:

Bobby Womack.
The Bravest Man in the Universe
Over a decade since his last studio album, the wizened soul veteran joined forces with Damon Albarn and Richard Russell, who buttressed Womack's honeyed, lived-in voice with dazzling skeletal electronic arrangements, resulting in an album at once deeply soulful and brimming with uplifting warmth.
---
SHANE GILCHRIST
Bob Dylan.
Tempest
A continuation of the back-to-basics approach a revitalised Dylan brought to 1997's Time Out of Mind, 2001's Love and Theft and 2006's Modern Times, the 71-year-old's latest effort introduces another interesting cast of characters while also taking aim at an increasingly dangerous world and ruing lost connections.
Words aside, Tempest's soul can be found in a band whose exceptional abilities turn nuances into understated hooks.
The Civil Wars.
Barton Hollow
John Paul White and Joy Williams' Grammy Award-winning release (best folk album, best country duo/group) is both gentle and brooding as flash production touches are ignored in favour of fine songwriting and strong performance.
Finger-picked acoustic guitar (occasionally augmented by slide guitar and/or sparse piano) serves as a base from which the voices of White and Williams coil and rise through various love ballads (I've Got This Friend, 20 Years), while also touching on more ragged, blues-infused material.
The Lumineers.
Self-titled
Led by former New Jersey songsmith Wesley Schultz, whose lyrical grasp reflects past trials as well as youthful optimism, Denver outfit The Lumineers clap hands, stomp feet, bang drums and holler to melodies that beg to be repeated, time and again.
On the evidence of this clever, well-crafted and honest debut album, the current roots-folk revival (buoyed by a diverse range of acts, from Of Monsters And Men to the Felice Brothers) is in good hands.
Nice surprise: Father John Misty.
Fear Fun
Josh Tillman, who last year left Fleet Foxes having playing drums for the Seattle baroque-folk-rock act since 2008, has found both a new voice and identity as Father John Misty.
Though he's been releasing solo albums since 2003, on Fear Fun he achieves a rare mix of cynical focus and, as the title suggests, frivolity.
This album was born out of a process of rediscovery (from near-crippling depression to relocation in Los Angeles hippy enclave Laurel Canyon) and it shows as, in his warm baritone, Tillman offers a darkly exuberant meditation on various aspects of the human condition.
---