This week we review the latest albums from The Chemical Brothers, Jack Johnson, Stone Temple Pilots, Craig Smith, and Carole King and James Taylor.
> The Chemical Brothers. Further. EMI Music.
4 stars (out of 5)
After 20 years working together on earthshaking dance projects, Tom Rowlands and Ed Simons appear to be aiming for somewhere out in space on their seventh studio album.
Opener Snow reaches second track Escape Velocity before blasting off into Another World, employing that oft-used Chemical Brothers tactic of delayed gratification, heightening tension that is eventually released in fist-punching euphoria.
There's some recycling of sounds here but, amazingly, the duo still appears fresh and enthused, mixing glitch, dream-pop and acid influences on an eight-track album that runs together with seamless ease.
Single download: Swoon
For those who like: Rave-oriented electronic dance music
- Jeff Harford
---
> Jack Johnson. To the Sea. Brushfire/Universal.
2 stars (out of 5)
Sleepwalking his way on to studio album No 5, Jack Johnson may well have learnt a few additional chords, but you wouldn't know it.
In To The Sea, Johnson takes his tepid campfire strum to new depths of tediousness.
Sound harsh? Well the reality is, fans of Jack's slacker-surfer sing-alongs don't seem to care if the tempo doesn't change. Johnson will still shoot to the top of the charts with the very same soft rock he is infamous for.
Playing entirely within his comfort zone, Johnson does have a deft touch for lyrics, only to bury his musings under the modern-day equivalent of Kumbaya. Still the reigning "I'm done with thinking" person's musician.
Single download: No good with faces
For those who like: Phish, John Mayer, Xavier Rudd
- Mark Orton
---
> Stone Temple Pilots. Stone Temple Pilots. Atlantic.
4 stars (out of 5)
Gee it's good to hear Scott Weiland back where he belongs.
Velvet Revolver had a few moments, and the solo stuff gave his soft rock leanings an outlet, but it's with the DeLeo brothers where the real magic happens.
From the opening swagger of Between the Lines (pun intended), Weiland's nasally whine sounds magnificent.
Totally free of any early '90s grunge expectations; Robert DeLeo dials in some damn sleazy blues licks - if it wasn't so reverential to Joe Perry and Jimmy Page, they might be construed as plagiarism.
STP is the sound of four blokes having a blast rifling through their teenage vinyl collection.
Single download: Between the Lines
For those who like: Aerosmith, Led Zeppelin, Buckcherry, David Bowie
- Mark Orton
---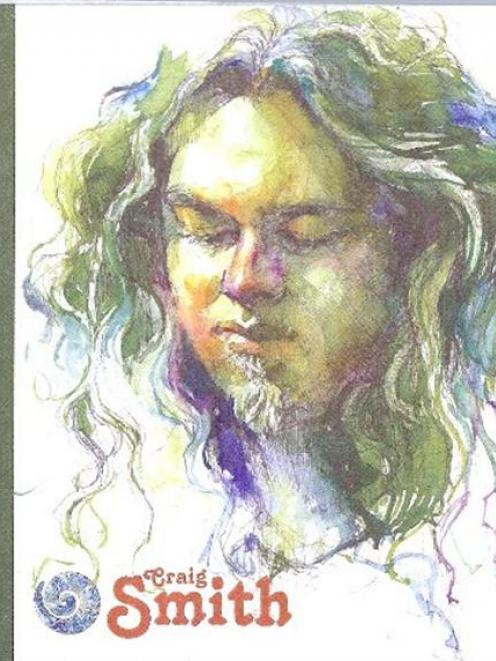 > Craig Smith. 45 South. Independent.
3 stars (out of 5)
Central Otago native Craig Smith may be familiar to parents and children who have enjoyed the humorous tale of The Wonky Donkey, but his fourth album reveals a songwriter with some serious messages.
Smith takes aim at a range of subjects, including environmental damage, greed and bigotry, his vocal approach as deft (and resonant) as his guitar playing.
It's the personal moments that cut the deepest, though, his childhood reminiscence on The Heater touching on Paul Kelly's expert lyricism.
Elsewhere, there are washes of orchestral strings (45 South), bright pop (Sad Little Girl) and Latin lilt (I Dream of You), all of it heartfelt yet slickly rendered.
Single download: The Heater
For those who like: John Hanlon, Lyle Lovett
- Shane Gilchrist
---
> Carole King and James Taylor. Live At The Troubadour. Hear Mu
sic.
4 stars (out of 5)
Those who missed out on Carole King and James Taylor's recent New Zealand concerts will likely be interested in this recording of their 2007 live reunion at Los Angeles venue The Troubadour.
Long-time musical collaborators and friends, the connection is palpable across 15 songs, many of which nestle in the collective memory, from the longing piano of So Far Away, the bright finger-style guitar of Carolina In My Mind, the open-tuned drone of Country Road and the perfect melody of Up On The Roof , co-written by King and among many successful songs she wrote in that famous Brill building.
Single download: Take your pick ...
For those who like: Joni Mitchell, Elton John, Jackson Browne
- Shane Gilchrist
---