Continuing his rummage through his album collection Shane Gilchrist ponders the coolest of country. Today he ranges from Lyttelton to Nashville, with a stopover in Australia.
The Eastern 'Hope and Wire'
The members of Lyttelton/Christchurch collective The Eastern have, like many, been through a lot in the past year or so. Yet they've managed to record their third long-player, a 20-track double album, in an eastern suburbs house (before it was bulldozed) that is more about celebration than consolation.
Rooted firmly in the sung-story tradition of legions of American country-folk and embellished by the rustic tones of fiddle, guitar and banjo, core duo Adam McGrath and Jess Shanks sing of restless times, restless hearts and spiritual revitalisation. There is hope in these strong songs, even if the phantoms of Dylan's Desolation Row whisper and weave in the quiet spaces. For those who like: The Band meets The Renderers.
Old Crow Medicine Show 'Carry Me Back'
The fourth studio effort from an outfit now based in Nashville but which has its roots in Virginia is an exercise in flexibility as frontman Ketch Secor and company roam from double-time bluegrass (Carry Me Back to Virginia, Sewanee Mountain Catfight) to folky ballads (Ways Of Man), western swing (Stepping Out, Country Gal) and swampy, stompy numbers that summon the spirit of The Band (Genevieve).
Blistering fiddle solos, stabs of harmonica, the occasional Dobro lick and close harmonies all add to a sense that one is witnessing a rare performance here. For those who like: Union Station, Steve Earle.
Kasey Chambers and Shane Nicholson 'Wreck and Ruin'
Almost five years on from the acclaimed Rattlin' Bones, the second fully collaborative studio album from Australia couple Kasey Chambers and Shane Nicholson again revels in warm two-part harmonies set to banjo, fiddle and acoustic guitar.
Unashamedly country, Wreck and Ruin might be less adventurous than its predecessor, but it's a joyful offering nonetheless as the pair pay a gentle homage to domestic life (The Quiet Life, Your Sweet Love), occasionally dig into their bag of gospel-tinged lament (Have Mercy On Me, Adam and Eve) and elsewhere kick up their bluegrass heels (Flat Nail Joe). For those who like: Gillian Welch and Dave Rawlings.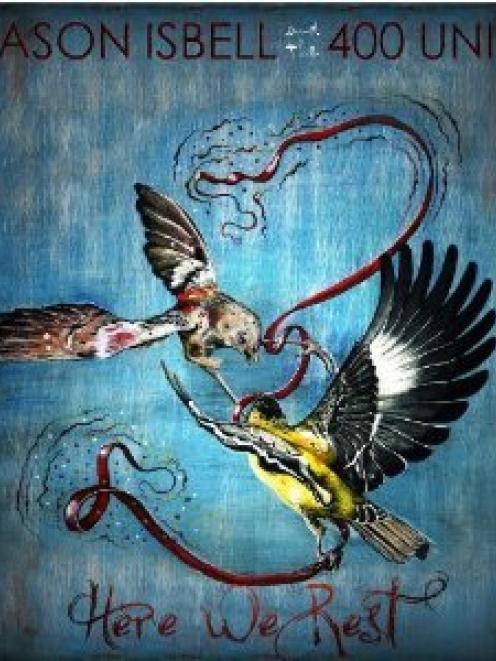 Jason Isbell and the 400 Unit 'Here We Rest'
Jason Isbell might be better known as a former member of the Drive-By truckers, but with the help of a recent support slot for fellow American alt-country star Ryan Adams and the release of Here We Rest, the Alabama musician might just gain more than a few fans of his songwriting. Working in a genre which tempts generic cast-offs, Isbell keeps well above the average by way of excellent lyricism that mixes sentiment with specific details Codeine and others) and a fingerstyle guitar technique that verges on faultless (Daisy Mae). For those who like: Steve Earle.