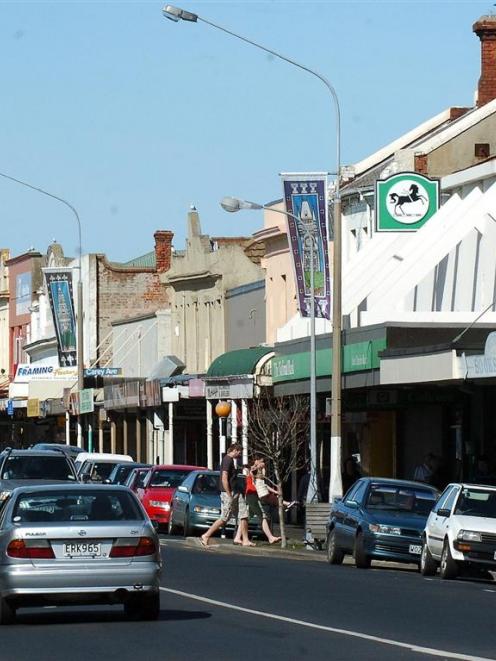 Detroit has Motown, Compton has the notorious gangster rappers NWA.
The question now is, what does South Dunedin have?
Entries closed last week for a talent competition being held later this month called South Dunedin's Got Talent, which could provide the answer.
It's being organised by a team of volunteers and South Dunedin MP Clare Curran.
Group spokeswoman Rewa Elliot-Sharpin says the idea came from a brainstorming session several months ago.
"Earlier this year Clare Curran, MP for Dunedin South, initiated a group which has now become known as South Dunedin Voice group.
"This group is made up of local residents, business people, social service agencies, kindergartens; the Otago Chamber of Commerce is represented, as is the DCC.
"In its early stages the group identified the main things that South Dunedin needed. One was a library and the other was an event to celebrate this area. So South Dunedin's Got Talent was born."
There's only one criterion for entry. You have to reside in the South Dunedin area.
Ms Elliot-Sharpin says that apart from good-taste boundaries, what you do is pretty much up to you.
Competitors will be judged on their performances by a panel of judges, whose names aren't being given away just yet.
Ms Elliot-Sharpin says the internet has helped spread the word.
"Facebook is great at getting the message out to a wide range of people, and encouraging people from all over the country and overseas to order the `Proud to be South D' T-shirts, which is an integral part of our fundraising."
She says the vibe in the 'hood has been positive.
"The business community has certainly come on board. Now we wait."
The show at South Dunedin's own Mayfair Theatre is on Sunday, September 27, to which everyone is invited.
As for prizes, there's a $300 Pak'n Save voucher for first place, $200 for second, $100 for third, as well as spot prizes.

• Spot the talent
Mayfair Theatre, Sunday September 27. Heats throughout the day. Finals from 6pm.