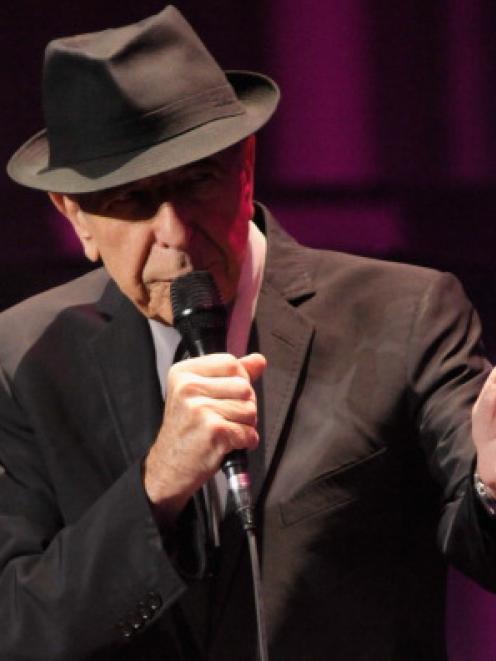 Leonard Cohen has announced a full New Zealand tour in December, taking in the country's three major cities.
Cohen, who last played here in October, 2010 to packed venues, will perform in Christchurch on December 14, Wellington on December 17, and Auckland on December 21.
Cohen will be performing with his nine-piece band that includes Sharon Robinson, the infamous Webb Sisters and musical director Roscoe Beck.
Of his 2010 show at Auckland's Vector Arena, reviewer John Roughan said: "His velvet voice is the undertow of all the tunes. He is the show. His timing and the intensity of his singing are the essence ... He was on stage for more than three hours. We couldn't ask for more."
The 78-year-old Hallelujah singer was inducted into the American Rock And Roll Hall Of Fame in 2008, where Lou Reed described him as "without question one of the most important and influential songwriters of our time, a figure whose body of work achieves greater mystery and depth as time goes on".
But it hasn't always been plain sailing for Cohen. He fired his former manager Kelley Lynch in 2004, admitting having a relationship with her but accusing her of stealing $5 million from him while he lived in a monastery near Los Angeles.
Following the 2005 lawsuit and with his finances in disarray, Cohen returned to performing in 2008 after a 15 year gap.
He has since continued to tour with great success, resurrecting his career and reputation worldwide.
Leonard Cohen
December 14: CBS Arena, Christchurch
December 17: TSB Bank Arena, Wellington
December 21: Vector Arena, Auckland