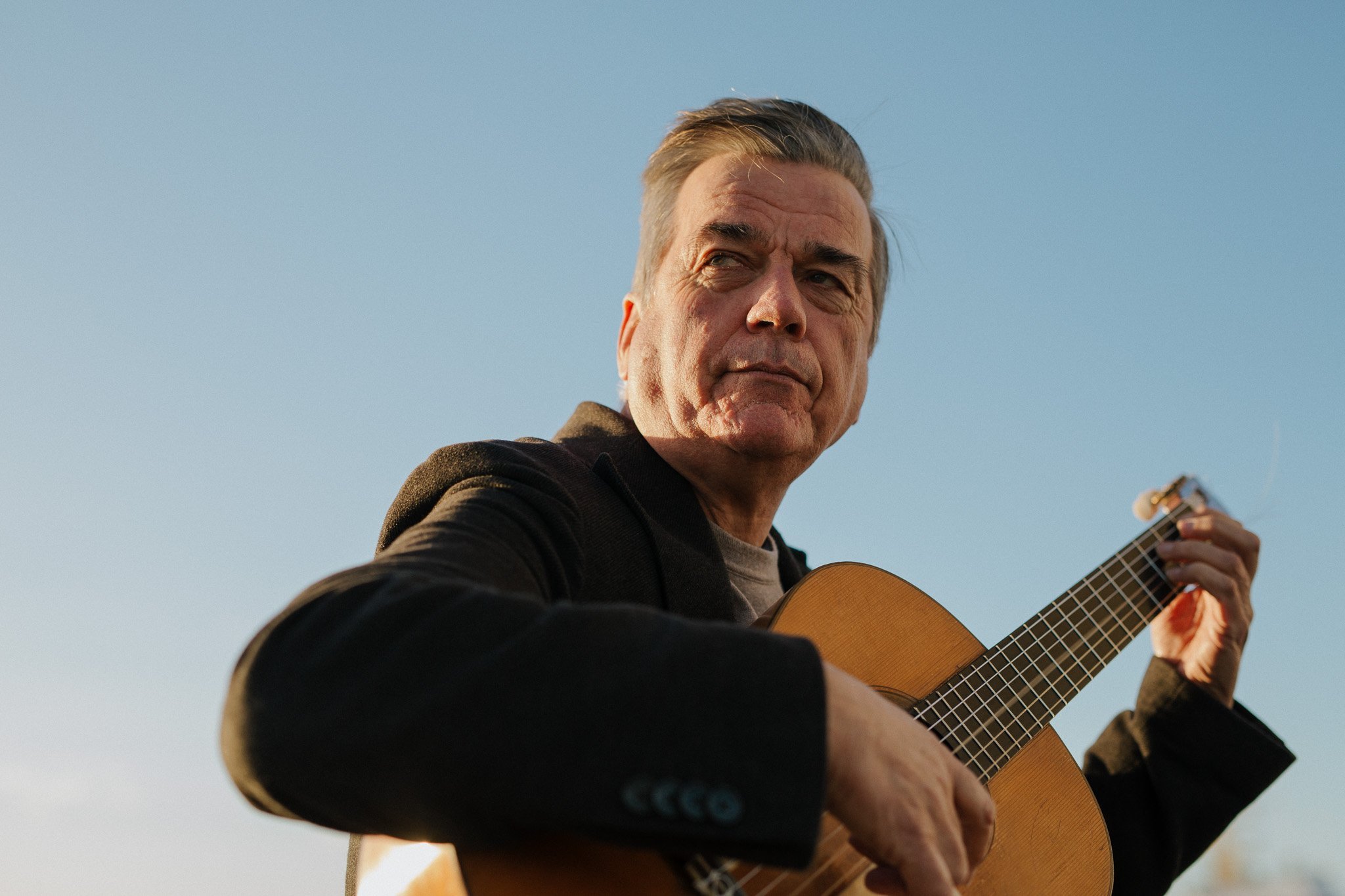 A familiar face from our television news and current affairs programmes, Ian Sinclair has always had a passion for flamenco guitar. He tells Rebecca Fox how Spanish  guitar music has influenced his life.
Mild-mannered reporter by day, Romani flamenco guitarist by night.
New Zealand journalist Ian Sinclair laughs at how his former work colleagues joke about his secret life.
''They knew I'd had this secret passion for this music all my life.''
He says his grandmother, Mary George, from Arrowtown, is to blame for his lifelong passion.
As a small child he suffered from an auto-immune disorder which left him temporarily paralysed and then needing help to walk.
His family was living in Auckland then, so his grandmother flew up to help look after him. She used to sing to him and then he began to sing along too.
''She thought, 'Oh Ian's got a bit of music in him so there is something we can work with here'.''
To get him to walk, she offered him inducements or ''bribery'' but by age 6 he was still getting physiotherapy. One day she had an idea of getting him a guitar.
''She sent my brother up to the music shop to buy a guitar and he came back with one and a flamenco record.''
Sinclair put it on the record player and was ''simply hooked''.
''I thought it was fantastic. I just couldn't leave it alone.''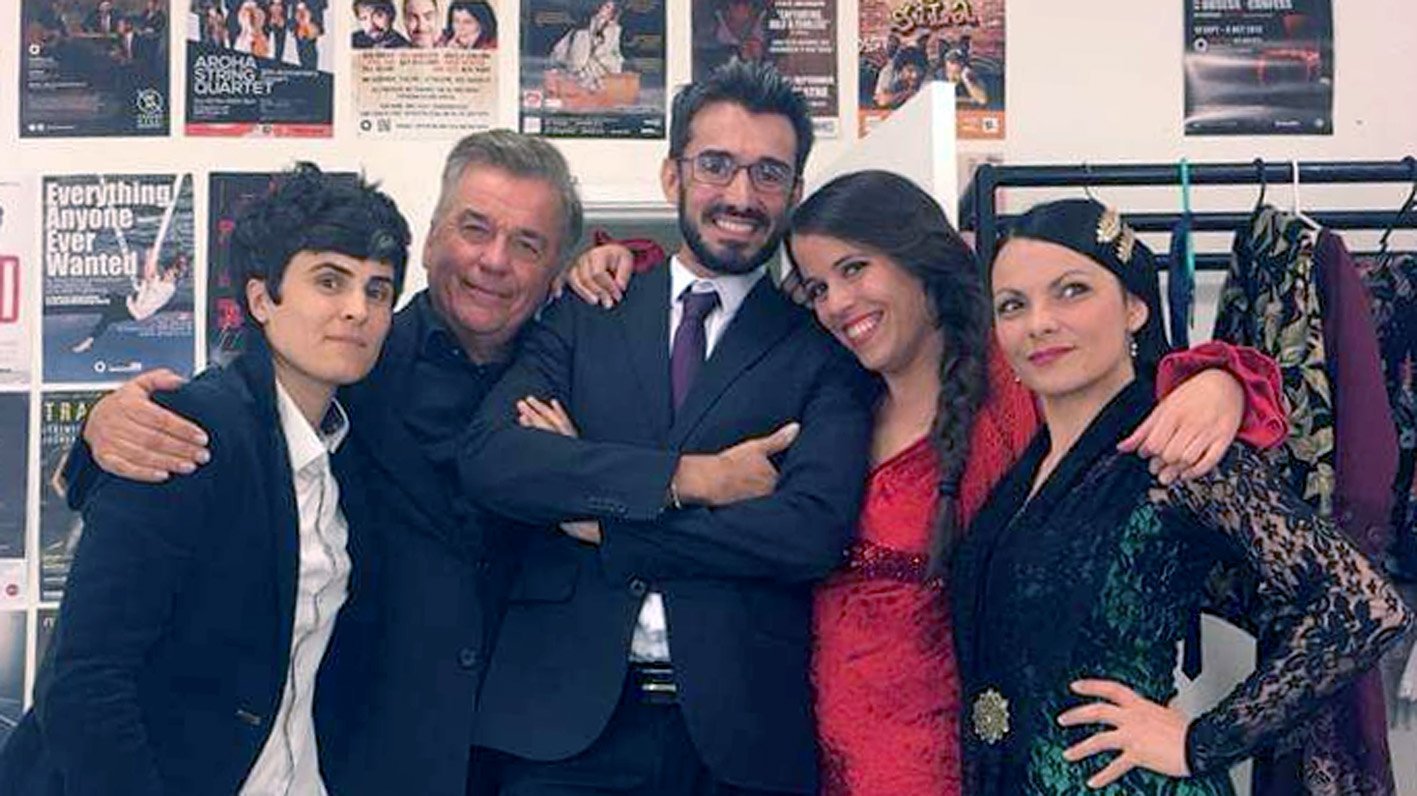 The passion of that 6-year-old has never waned. He taught himself to play the basics from listening to albums — his goal was to go to Spain to learn from the best.
''It's a really difficult music to learn.''
Flamenco's folk-music roots go back centuries to gypsy, Jewish, Christian and Arabic cultures based in the traditions of southern Spain, Andalusia. The rhythmic style combines guitar, song and dance.
''I think it's the mix of incredibly strong and powerful in its message — it's rhythmical, it's fiery and it's romantic. It has such a broad sweep of emotion that carries you along.
''I honestly believe it is that mixture of Jewish, Christian and Arab inferences. The Romani, which came in a bit later ... they're kind of like musical magpies, they take all this stuff and mix it into something new.''
Sinclair fell into music writing after being asked to interview French flamenco musician Manitas de Plata for an Auckland student newspaper because he played the flamenco guitar. He spent the next few years as a rock music reporter interviewing the likes of Elton John, Rod Stewart and Ronnie Wood.
''I thought that sounded cool. Free tickets and I get to meet some famous people. The writing was terrible though.''
However, he had not forgotten his quest. He headed to Spain in 1975 determined to take flamenco lessons and learn about the culture.
''That is when I came up against real life.''
It was in the time of dictator Francisco Franco and he was arrested by his secret police briefly, an incident that changed his life.
''When I came out of that I made the decision I was going to be a real journalist, I wanted to do hard news.''
So he headed back to New Zealand but said the experience taught him not to prejudge other cultures.
''Flamenco is the echo of a golden age of Spanish culture. The people are fantastic, it was the regime that was not so good.''
He started out in newspapers before moving to radio, then television in 1986, where international assignments included Bougainville, Kosovo, Afghanistan and Iraq. Most recently he was a correspondent for TVNZ 1 programme Sunday.
Sinclair was Europe correspondent in 2004 during the Madrid bombings and said his understanding of Spanish culture and limited Spanish helped open doors during his coverage of the events.
''It's helped a lot in my work overseas — understanding how ethnic differences [matter] if you want to really cover war or any kind of conflict at all. You [had] better know the history as there is usually an ethnic issue.''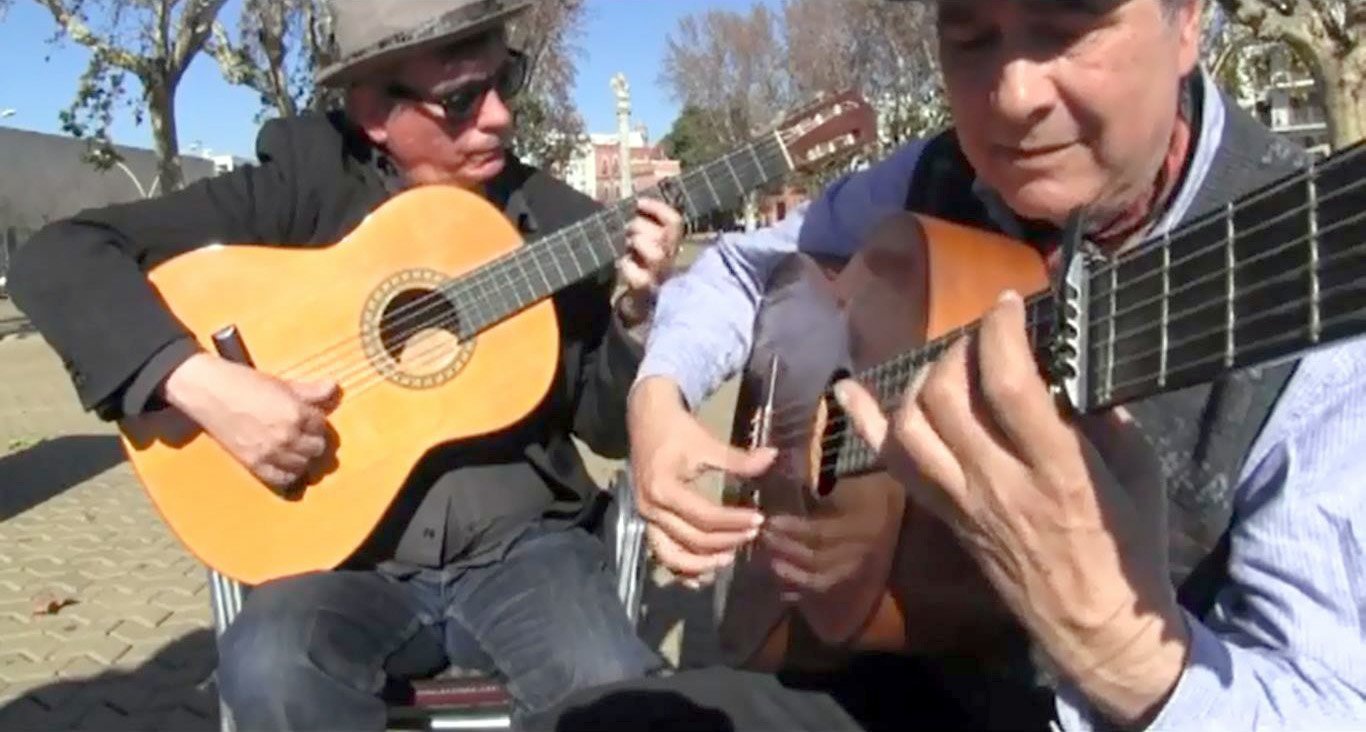 Over the years he has returned to Spain to continue to learn flamenco.
When he first went in 1975 most Spaniards had no idea where New Zealand was, but when he returned in 2011, The Lord of the Rings had changed that.
''They were impressed I'd come all that way to learn. I was part of a flow of people coming to Spain to study flamenco. They knew New Zealand was a beautiful country.''
That visit also reinforced there was still this other person inside him, a flamenco guitarist waiting to burst out.
''I then began to think, 'If I don't do something about it, I never will'.''
Sinclair described his style of flamenco playing and music as New Zealand music influenced by the more traditional flamenco sound he had learned from his Spanish teachers, such as Juan del Gastor in Seville.
''You are shaped by your environment here. I quite like the traditional sound.''
Another great thing about flamenco is that practitioners are free to create as long as they know the boundaries.
''We're always still learning the boundaries. They find it interesting that while my music isn't perfect, it is something different.''
After more than 2000 television stories, he has given up journalism to concentrate on flamenco.
And appearing on television regularly has not helped his nerves when going on stage to perform, especially if with flamenco musicians like dancer Isabel Rivera and her band of musicians.
''It's about learning to control it. Playing with international flamenco artists, I knew if I put a foot wrong they'd know. They were lovely though. It was good fun.''
Having a chance to tour the country to perform is something he is very excited about, especially Arrowtown where his family came from.
''I'm grateful to be given the opportunity to get into the heartland of New Zealand.''
TO SEE
Ian Sinclair - My Secret Life
Bunkhouse Theatre, Stewart Island, Tuesday, 7.30pm
Arrowtown Athenaeum Hall, Wednesday, 7.30pm
Tarras Community Church, March 11, 7.30pm