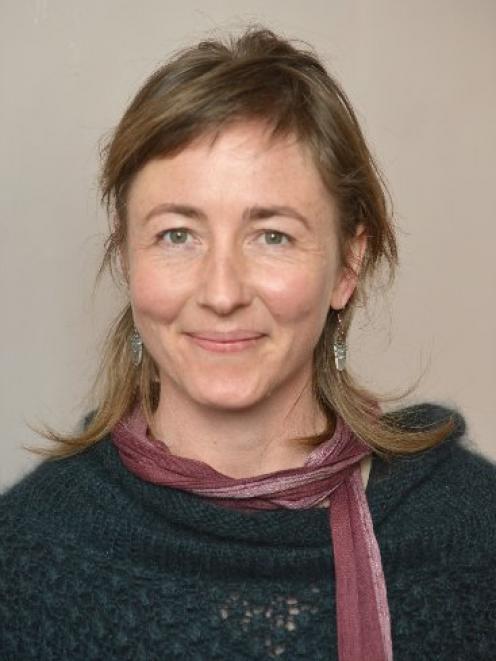 It was a surreal sight ... seeing a young man, in his vintage Silverstream School blazer, white shirt buttoned to the top, hair oiled slick, skin pale. He was like a vampire-school-choirboy.
Anthonie Tonnon
St Paul's At One
Thursday, October 16
Faux-serious expression on his face, electric guitar in hand and playing his tunes in our cathedral. What a treat!
Anthonie Tonnon certainly has a gift with words. His lyrics quirky, witty and full of story and accompanied by atmospheric and then rockin' guitar chords, alternated with percussive, then melodic piano.
The set was a mix of old songs from Tono and the Finance Company's Up Here for Dancing and new songs from his soon-to-be-released album. The genre was somewhere between indie-pop and folk-rock.
Springing from guitar to piano, his solo performance was well-suited to the acoustics of this venue and he seemed to enjoy making eye contact frequently with the audience - a consummate performer, almost theatrical in his relationship with us.
The audience of around 60 people, ranging in age from late teens to mid-70s (at a guess), were encouraged several times to play their own part as backing vocalists. We couldn't help but be charmed as he conjured up the imagined visual backdrop and storyline for our part in the song Water Underground.
Tonnon's voice is his other strength, always strong, with a good range and a lovely Kiwi accent. He almost moved me to tears during Multiple Lives and Maybe It's Today.
There was just something so beautiful in the open-hearted way he raised his face to the ceiling and let rip.
The queue afterwards, to purchase CDs and a cassette (how cool) was testament to how much we'd enjoyed what was probably new music to many.
- Reviewed by Gemma Carroll