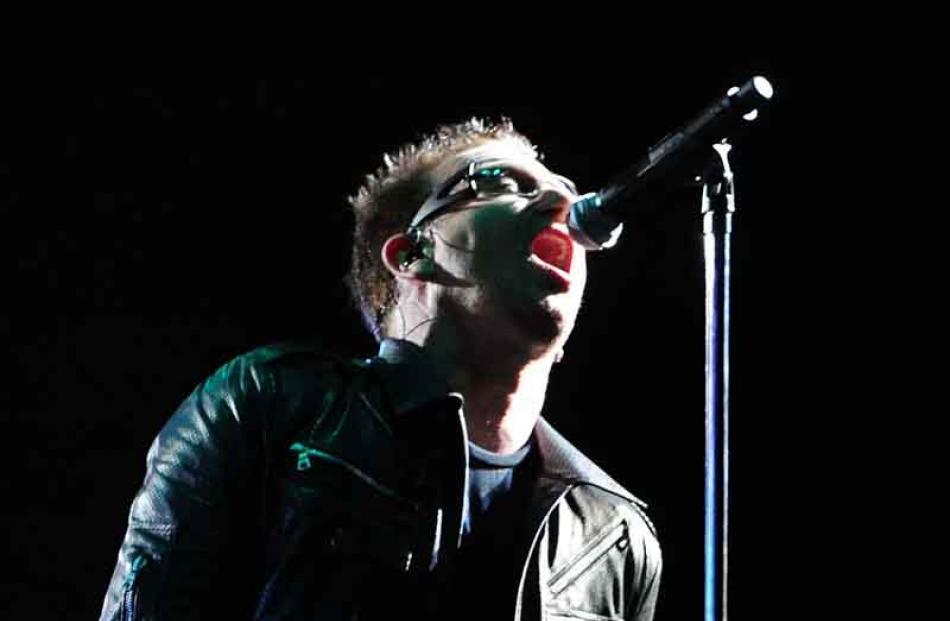 U2 played at Mt Smart Stadium on Thursday night, and ODT photographer Craig Baxter was there. 
If there was any doubt, U2's effort in Auckland this week proved they are still among the world's greatest rock bands and entertainers.
Their show was state-of-the-art. The dazzling lights, the shifting screens and the grand scale of the claw were breathtaking and 60,000 people were made very happy on Thursday night.
I have been a devoted U2 fan since 1987, and there can surely be no better show on the road than the U2 360 show - its sheer scale makes a rugby league stadium seem intimate.
The men, though looking older and with a lot less hair, still know how to bring you $100 worth of entertainment. Of course, there were the usual worthy messages from band leader Bono, but he seemed less preachy and at least he doesn't invite you to slow-clap.
When he expressed his condolences for the 29 men who died at Pike River, it was hard to stop the lump in your throat when their names scrolled across the giant screen and the band played One Tree Hill, which was written for New Zealander Greg Carroll, a U2 roadie who died in a motorbike accident.