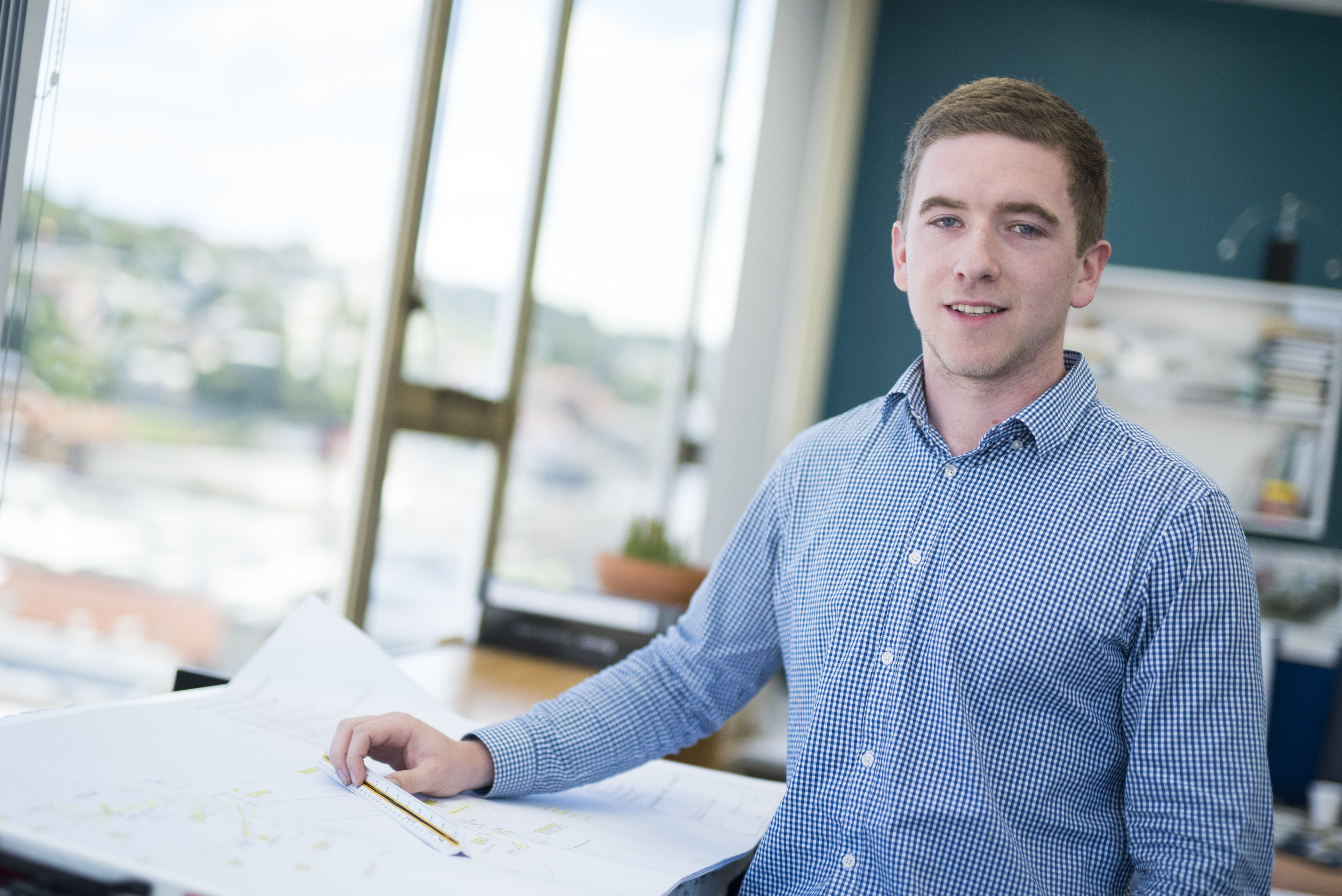 Ben Sadowitz has always been interested in how buildings go together. His father's a civil engineer, and Ben wanted to stay in the same industry. After deciding on quantity surveying, he took the big step of leaving Auckland for Dunedin.
"I applied to two universities as well, but I chose Otago Polytechnic. I talked to a few people in the industry and decided a more practical-based qualification would be better.''
Ben completed a National Diploma in Construction Management (Level 6) and a National Diploma in Quantity Surveying (Level 6). He finished at the top of his class, and gained a scholarship for further education. He now works full time as a quantity surveyor at Rawlinsons, and studies part time towards a construction degree.
"Otago Polytechnic set me up really well for work. I knew very little about construction beforehand, but the diploma sorted that. I'm now building on a really solid foundation at work and with further study.''
So Ben's decision to move to Dunedin and study quantity surveying was definitely the right choice.  "I'm really interested in construction and numbers, and quantity surveying involves the economics and pricing of construction, so it ticks all the right boxes! I'll definitely stay in this career.''
For more information about Otago Polytechnic's New Zealand Diploma in Construction (Level 6, Construction Management or Quantity Surveying) or Bachelor of Construction (Quantity Surveying)*, visit www.op.ac.nz (*subject to final approval).