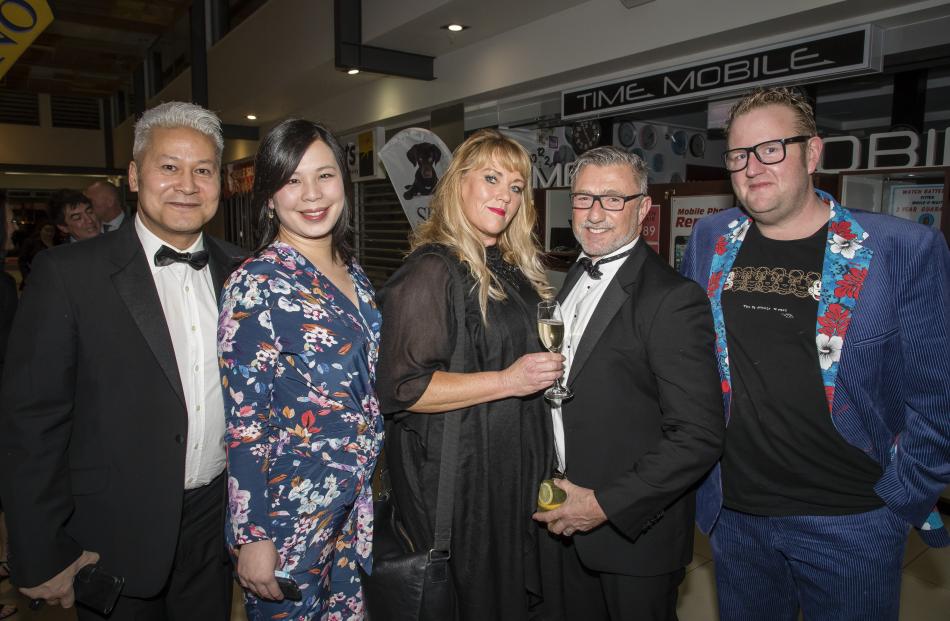 It might have been raining cats and dogs across the Otago region on Friday evening, but the Otago SPCA had a completely different mission at hand.
The annual SPCA black tie dinner and auction was held on Friday night, July 21 at the Golden Centre Mall, raising over $32,000 for the $1.5 million dollar animal shelter rebuild in Opoho.
The event was the Otago SPCA's major fundraising initiative for the year with 100% of the money raised going directly toward the rebuild.
A number of local businesses contributed to the success of the evening by donating their time and resources.
Dunedin Casino, who were also involved last year, contributed a significant amount of resources to the event. Their Food and Beverage staff prepared the evening's meal and played host to the 150 attendees.
The Casino also organised Frankie Stevens for the MC role and Paul Madsen Promotions; The Bee Gee's as entertainment.
All the food and beverages were also donated with Craig Nepia from Centre City New World supplying the entree, Perfect Poultry supplying the free ranged chicken for main course and the vegetable sides were supplied by Kaan's Catering Supplies and Jim Gin Market Gardener. Dunedin Casino also donated dessert.
SPCA Otago chief executive Sophie McSkimming said despite the weather, the event was a complete success.
She owed a huge thanks to all involved in the event and that it had contributed significantly to the cost of the rebuild.
While Ms McSkimming was happy to have raised $32,000, another $200,000 was still needed for the rebuild.
Anyone wanting to contribute could donate via our website or visit us at the shelter.
Photographs by Adam Binns Photography.