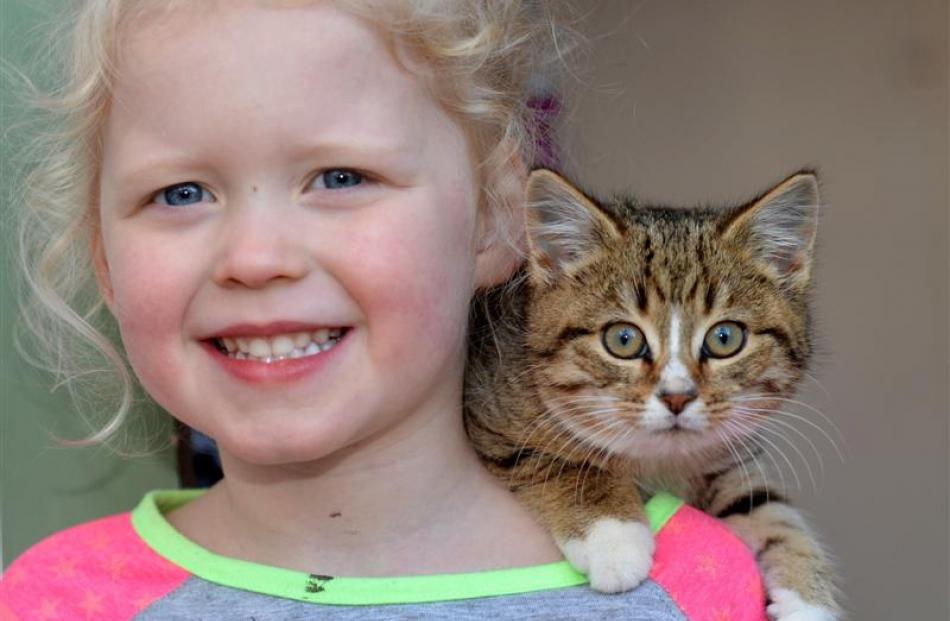 The cat-killing virus at Otago SPCA has gone and adoptions have resumed but rigorous cleaning continues.
Executive officer Sophie McSkimming said once the formaldehyde used to clean the shelter had dried, rooms would be steam-cleaned.
The shelter was taking in stray cats again but they were being fostered out while cleaning continued, she said.
The shelter was put under strict quarantine conditions last month after a stray cat carrying the feline panleukopenia virus (FPV) - which primarily attacks the stomach lining and the bone marrow - infected other cats, Ms McSkimming said.
''It's been harrowing - horrible.''
Only 40 cats of the 120 at the SPCA at the time of the initial outbreak had come into contact with the sick cat, she said.
The virus had killed only kittens and young cats. SPCA Otago would review its policy and procedures but it should not be blamed for the virus killing the cats, she said.
''It's been brought to us out of the community so it's nothing that SPCA has done . . . it's people who don't get their cats vaccinated and then dump them,'' Ms McSkimming said.
The virus was contained in the isolation and stray rooms and had not spread to the adoption room, she said.
After the shelter was quarantined, about 50 cats were fostered, among 40 people, after the shelter made a call for help in the Otago Daily Times.
''The response ... was just amazing - it was incredible. If it wasn't for those people, we would have been in strife.''