The Baby & Child Show will feature a range of interactive and informative seminars and workshops.
Best-selling author and one of New Zealand's leading sleep consultants Dorothy Waide will be on hand to share her skills and knowledge. Dorothy has almost 30 years of experience baby nursing and sleep-settling in New Zealand and overseas. She believes nurture is central to giving babies the very best start in life, and takes an holistic approach to her work.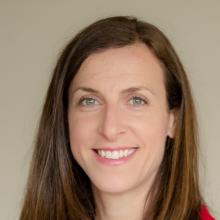 Dietitians Dr Lisa Daniels and Jennifer Douglas will talk about starting babies on solid foods. They are experts in children's nutrition about starting solids, baby-led weaning, puree feeding, food allergy and listening to your baby's cues on feeding.
Sarah Noble will discuss mindful motherhood, and how to take care of your own mental and emotional health. Becoming a mother is physically, mentally and emotionally draining, so Sarah dives into why it's important to look after your mental health. She will give you the tools, practices and knowledge to start optimising your mental health. She also talk about how to reduce and eliminate stressors and take control of your mental and emotional health postpartum.
Be in to WIN a Prize Pack worth over $400! Includes
- Evenflo Stratos Car Seat (thanks for BestStart)
- gift packs from:
Wild Dispensary,

Kai Carriers

Lactation Station 

Silk Baby
Show Map
List of exhibitors
| | |
| --- | --- |
| Company | Site Allocation |
| Momentoes | A1 |
| Justine Weatherall Photography | A2 |
| H&J Smith | A3 |
| Creators @ home Education | A4 |
| Arbonne | A5 |
| Sienna Blair | A6 |
| Display Biz | A7 |
| LUGO - Duplo Pit | B1 |
| Black and White Dance Studio | B2 |
| Culture Cuts | B3 |
| Bellyful Dunedin | B4 |
| Thomas Shoes | B5 |
| Suzuki violin school | B6 |
| LUGO Lego Display  | B7 |
| Xaria Xiomara Hair Art | B8 |
| Otago Polytechnic Massage Clinic | B9 |
| Williams & Co | B10 |
| Baby on the Move | Baby on the Move Corner |
| Lamington Socks | C1 |
| Dunedin Public Libraries | C2 |
| Otago Polytechnic Massage Clinic | C5 |
| Iron Butterfly Jewellery | C6 |
| ABSolute Health & Fitness | C7 |
| Fluffy Ducks | C8 |
| Trade Aid | C10 |
| Bright Eye Photography | C11 |
| Nanemills | CA1 |
| Mava Creations | CA3 |
| Katyb Jewellery Design | CA4 |
| Ally and Eva | CA5 |
| Kings, Queens & Cubs | CA6 |
| Mint & Blush | CA8 |
| Nanzee | CA9 |
| Snuggle Me Tight | CA10 |
| Inspired by Grace | CA11 |
| Youngun Camo | CA13 |
| Deb'S | CA14 |
| BestStart | BestStart Creative Hub |
| Sitting Safe | D1 |
| Happy Hire | D2 |
| Pureborn Organic | D3 |
| Dorothy Waide | D5 |
| Jump Start Nutrition | D6 |
| Kapowai | D7 |
| Brolly Sheets | D8 |
| Just Love Photography | F1 |
| Milk Pads | F2 |
| Edgar Centre | F4 |
| Community Oral Health Service | F5 |
| Nude Alchemist | F7 |
| Young Reflections | F8 |
| Caversham Toy Library | F9  |
| Whoopzee Giftz | F11 |
| Little Deer | F12 |
| Scentsy | F13 |
| Hallo Brody | F14 |
| Kids Crate | F15 |
| Otepoti Dunedin Carrier Library | F16 |
| Nappyneedz | F17 |
| Mod & Tod | F18 |
| Porse In Home Childcare | F20 |
| Jade Star Childcare & Learning Centre | F21 |
| Kuri Bears | F22 |
| Mossy Bees | F24 |
| Whimsy | F25 |
| Gecko Art | F26 |
| NavyBaby | F27 |
| Rainbow Rosalind | F28 |
| The Breast Room | F28 |
| Fred Fred Organics | F33 |
| The Wild Dispensary | F33 |
| Empower Me Fitness & Cosulting | F34 |
| Omni Birth | F35 |
| Lambino | F36 |
| Pixie Clothing and Design | F37 |
| doTERRA Essential Oils | F38 |
| Pepi | F39 |
| Little | F40 |
| Taieri Parents Centre | F41 |
| Belle Babysitters | F42 |
| Mornington Playcentre | Playzone |



SCHEDULE
 

Main Stage

Education Hub

Seminar Room

9:30 AM

Rainbow Rosalind Performance

 
 

9:45 AM

Wriggle & Rhyme - Dunedin Public Library

Intuitive Baby Feeding
by Jenny Douglas & Dr Lisa Daniels

10:00 AM

10:15 AM

Postnatal Exercise with Empower Me Fitness

10:30 AM

Settling & Sleep by Dorothy Waide

Mindful Motherhood - stress & overwhelm as a first-time

10:45 AM

Baby Wearing Workshop - Otepoti Baby Carrier Library

11:00 AM

 

11:15 AM

Teething, NZ's free dental service for children and how to keep your child's smile healthy and bright - Community Oral Health Service

You have kids - they need food. Now what?
Fred Fred Organics

11:30 AM

Black and White Dance Studio Performance

Hypobirthing by Omnibirth

11:45 AM

Up Lift, Pelvic Floor Wellness with ABSolute Health & Fitness

12:00 PM

Mindful Motherhood, Taking Care of your mental & emotional health

Intuitive Baby Feeding
by Jenny Douglas & Dr Lisa Daniels

12:15 PM

Wriggle & Rhyme - Dunedin Public Library

12:30 PM

12:45 PM

Rainbow Rosalind Performance

Importance of First Aid Knowledge & CPR on infants with Julie from Meditrain 

Mindful Motherhood - tools to optimise your mental health in Motherhood

1:00 PM

1:15 PM

1:30 PM

Settling & Sleep by Dorothy Waide

 

1:45 PM

Pregnancy Exercise with Empower Me Fitness

2:00 PM

 

2:15 PM

Black and White Dance Studio Performance

 
 

2:30 PM

 

2:45 PM

 
 

3:00 PM