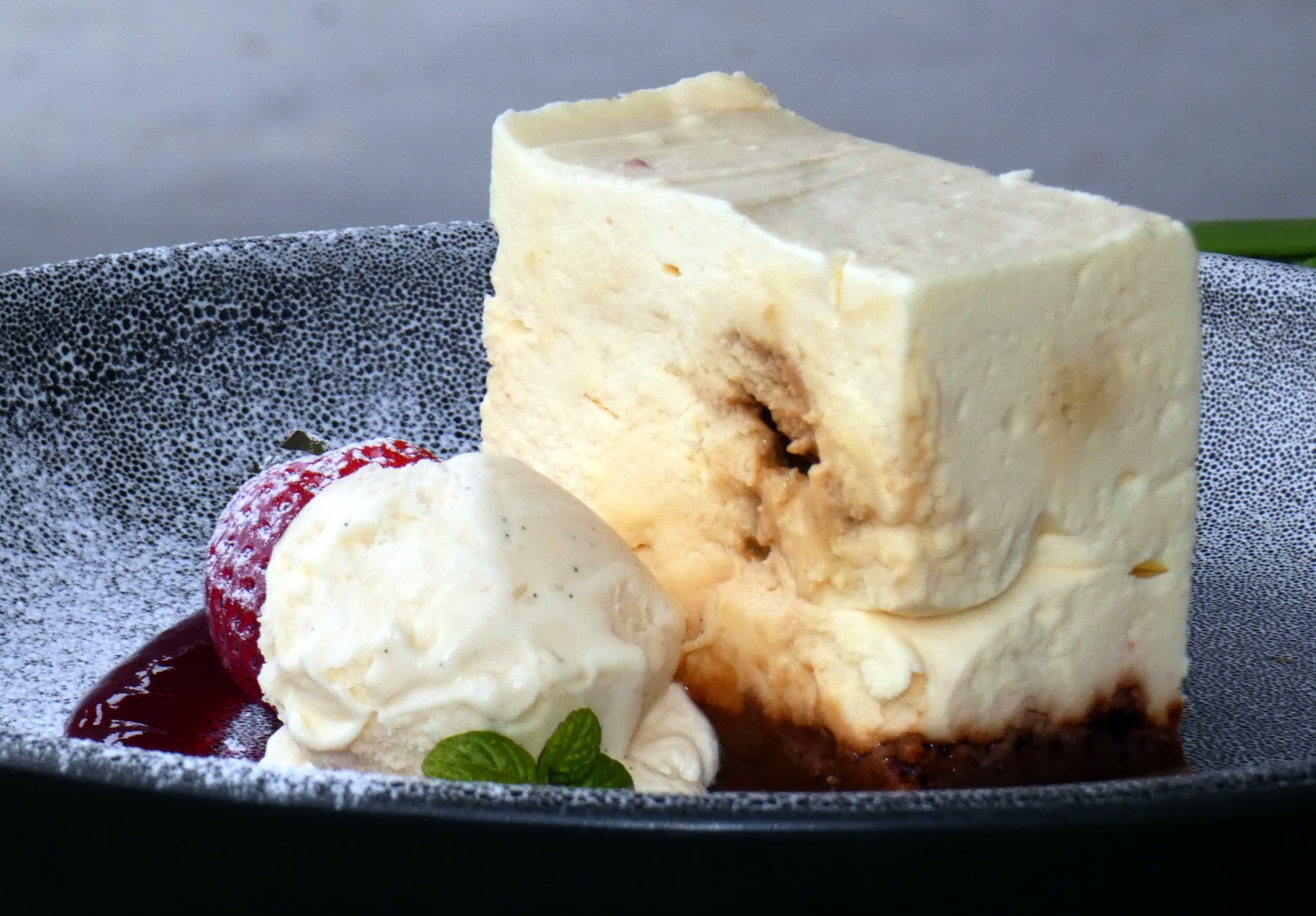 Ask a Chef reveals the secrets of those superb dishes you ate in cafes and restaurants and wanted to try yourself.
Makes 15
Base
250g malt biscuits, crushed
125g softened butter
Hokey pokey
2 Tbsp golden syrup
50g caster sugar
¾ tsp baking soda
Filling
500g softened cream cheese
½ cup caster sugar
225g white chocolate
300ml cream
2 tsp gelatin mixed with ¼ cup boiling water (mix with a fork until dissolved, cool slightly)
Method
Mix crushed malt biscuits with butter until fully combined. Line the base of a 20cm-25cm springform cake tin with a round of baking paper and press mix into tin. Place in the fridge until needed.
Hokey pokey
Put the sugar and golden syrup in a saucepan and mix together. Do not stir once on the heat.
Place the saucepan on the heat and let the mixture melt and then boil for about 3 minutes. Be careful not to let it burn. When it changes to the colour of maple syrup remove from the heat.
Whisk in the baking soda and stir quickly as colour changes to a pale gold.
Turn out immediately on to a piece of baking paper or greased foil. Do not pat down as it needs to stay aerated.
Leave until set and then break into many pieces.
Filling
Mix the cream cheese and the sugar together until it has a smooth consistency and then set aside.
Melt the white chocolate with a tiny bit of cream, then stir in the gelatin mix, which should have a silky smooth consistency.
Whip the cream until a soft peak and set aside in the fridge - the colder the better.
Add the white chocolate to the cream cheese mix and stir until well incorporated. Add the hokey pokey shards and mix again. Add the whipped cream and fold through.
Put filling on top of biscuit base and return to fridge for at least six hours.
Serve with a scoop of ice cream and a berry compote.
Recipe provided by Matthew Crimp, head chef/owner Black Rabbit Kitchen & Bar, Bannockburn. Recipe requested by Ange McErlane, Port Chalmers.
• If you have enjoyed a dish in an Otago cafe or restaurant and would like the recipe, write to Ask a Chef, Features, Otago Daily Times, PO Box 517, Dunedin, or email odt.features@odt.co.nz, including your name, address and a daytime telephone number, and we will request it.